You're the main character.
As the snow starts to fall and the cold weather of Upstate New York sets in, there is still a lot to do in the Genesee River Valley to stay warm and kick off the holiday season and beyond.
A winter vacation will help you forget all about the cold...or inspire you to embrace it. Spend a long weekend in Western New York to experience quiet, serene moments, savory food and beverages, and a renewed appreciation for small-town life. We've rounded up some of your best bets:
THURSDAY
Avon Inn is your home away from home for start of this getaway. Let your inner glam embrace the Hollywood film-esque feel of the architecture and atmosphere. Slide into a warm coat and prepare to enjoy the icy season with free skating in the village at the Avon Driving Park. As the rink echoes with the sharp sounds of skates gliding across the ice, and snowflakes fall gently around you a la snowglobe while you lace up, remember – you're the main character, and this weekend's plot is all about you.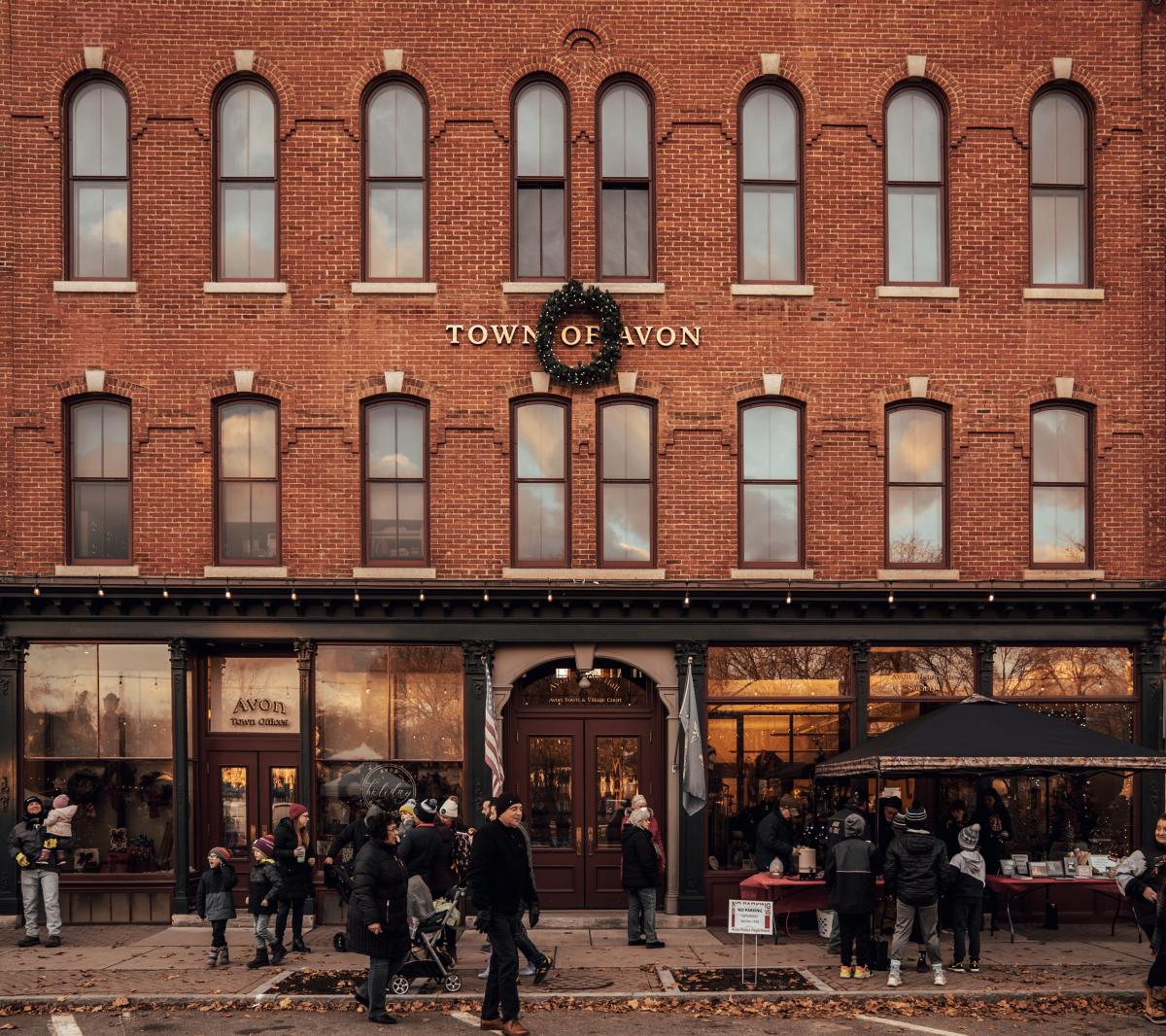 Now that you've worked up an appetite, it's time for a meal. There are a few casual and tasty bites right up the road from the Avon Driving Park, all within a few minutes of each other — whether you're in the mood for a burger & fries, chili, or pizza. Avondale Pub serves signature sammies like a grilled ham and swiss, Reuben, and tuna melt. Another irresistible option is Duffy's, whose menu includes affordable, flavorful burgers. If you're looking for something else, throw a mini pizza party with a pie from Livingston County Pizza Company. (BONUS: They have a gluten-free menu.)
FRIDAY
Awaken your mind and body for a full day of hiking, good food, and public art. Now is the appropriate time to snap on your Apple Watch, because you're heading to Genesee Valley Greenway State Park for a hike. This outdoor recreation corridor stretches 90 miles of endless inspiration. Choose your preferred stretch of trails for wildlife watching and getting your body moving.
To keep your mind sharp for the rest of the day, stop for some lunch and coffee at Milk & Honey, a cafe in Lima. Their five-star service, seasonal lattes, and homemade bakery items (including gluten-free options) are guaranteed to be a highlight of the trip. If you can't get enough of their tasty treats, purchase a few extras for the road!
It's art o'clock, so get your phone ready for lots of Insta-worthy shots! From Avon and Lima to Caledonia, Geneseo, and Livonia, expect to see buildings decorated with colorful murals by well-known artists. Some must-sees are Avon in Full Color by Shawn Dunwoody (located on the side of the Avon Fire Department), Horse County by Ivan Roque (79 Genesee Street, Avon), Farmer's Spectrum by Abigail Penfold (1883 Rochester Street, Lima), Trout Culture by Tim Parsley (3103 Main Street, Caledonia), Wisdom by KEY DETAIL (125 Main Street, Geneseo), and First Flight by Justin Suarez (16 Commercial Street, Livonia).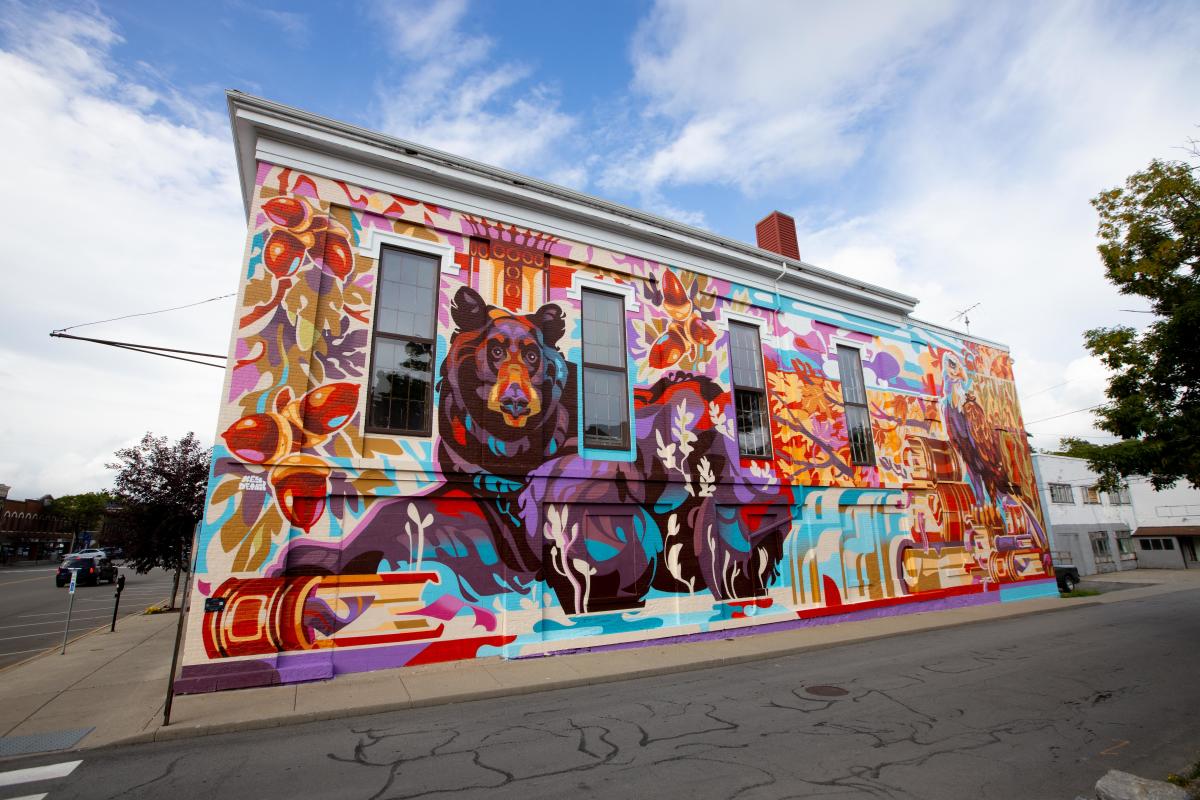 The fun doesn't stop after your hike and public mural quest – but it's certainly time to wind down. Swing over to Woodlawn Distilling, the newest distillery in the region, for craft liquor. Established in 2021 with a grand opening in the fall of 2022, Woodlawn Distilling has American-style gin, classic vodka, spicy vodka, traditional moonshine, corn-based whiskey, and coffee liquor. 
Finally, indulge in Eastern European cuisine at Euro Café in Geneseo to wrap up the day. The café's menu features pierogis, salads, polish sausage, smoked kielbasa, and more. Don't forget to finish dinner with one (and one to-go) of the delectable dessert options. Fun fact: The café was founded by two besties!
SATURDAY
You know what they say: "two is better than one," so why not apply that to your stay? Since there are numerous highly rated hotels, inns, and bed & breakfasts in the area, we suggest hopping to another local favorite, Blue Rose Bed & Breakfast, for your third night. This five-star historic home has the scenic perks of being down the road from Letchworth State Park.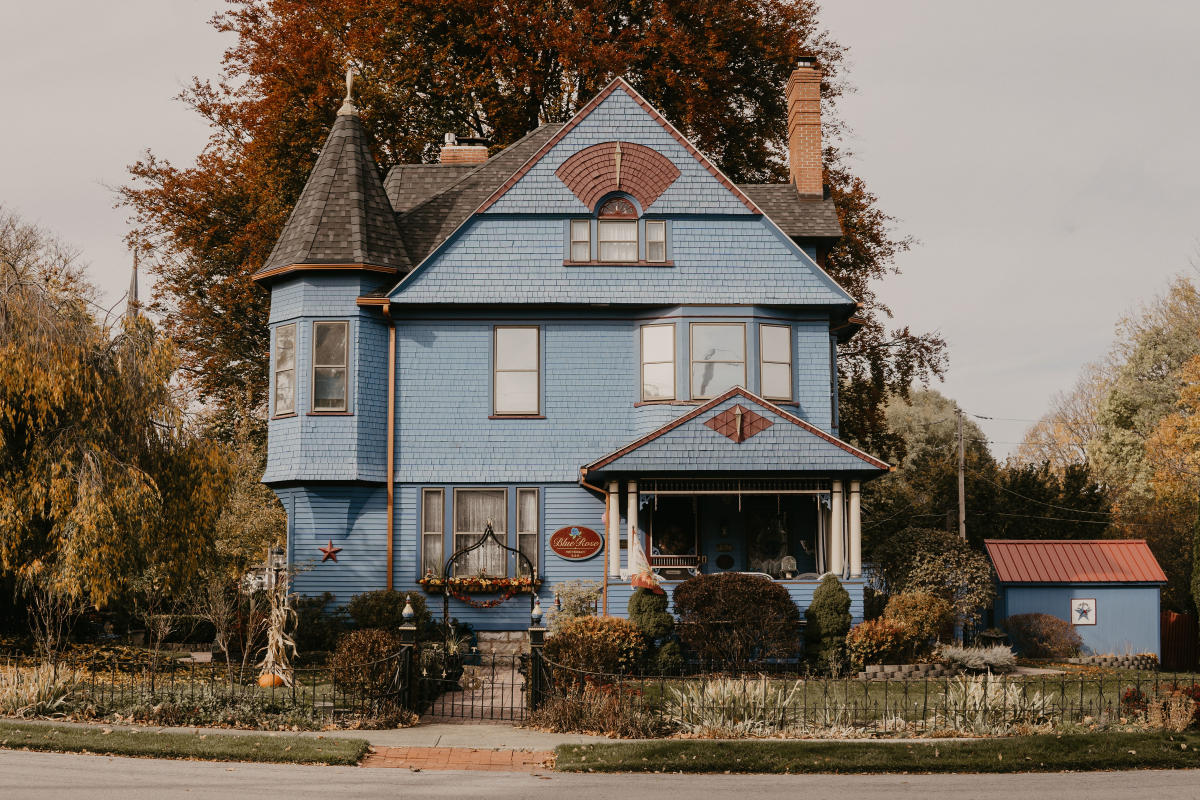 Everybody loves diner food, and Brian's USA Diner does it up right, from buttery pancakes and crispy home fries to loaded omelets and a rotation of delectable daily specials – all paired with bottomless diner coffee.
Next, it's time to hit the slopes at Swain Resort. It's a close drive and one of the most renowned resorts in New York State, known for its focus on community. No skis? No problem! They offer rentals on-site for skis, boots, helmets, and poles. Whether you're a beginner testing the slopes or a pro in the game, the perfect path for you exists at Swain Resort, with 11 beginner trails, 13 intermediate, and 11 advanced.
Waiting for you after skiing is a three-page list of drinks at Battle Street Brewery, featuring flights, wines, spirits, and 12 craft beers on tap. After drinks, head to Questa Lasagna for dinner, just a 15-minute drive from the brewery. Questa Lasagna prides itself on being a restaurant with home-cooked, authentic Italian cuisine using only fresh ingredients. (And while you're still the main character of this weekend, the bruschetta at Questa Lasagna might steal the show briefly.)
SUNDAY
Although the weekend is coming to a close, the experiences aren't over yet! Grab your stretchy pants and #letsbrunch. What did you expect we would suggest on a Sunday morning? Bowling? Well, actually, yes. We'll get to that in a bit. Before bowling, it's necessary to sip mimosas. Strange Design Public House is a restaurant and brewery in Geneseo, with a warm, inviting atmosphere. Their brunch menu sports classics like corned beef hash and unique dishes for your sweet tooth like Fruity Pebble french toast. Take a bite, sip your mimosa — and repeat. Live music is often playing in the brewery so you can enjoy some tunes alongside brunch.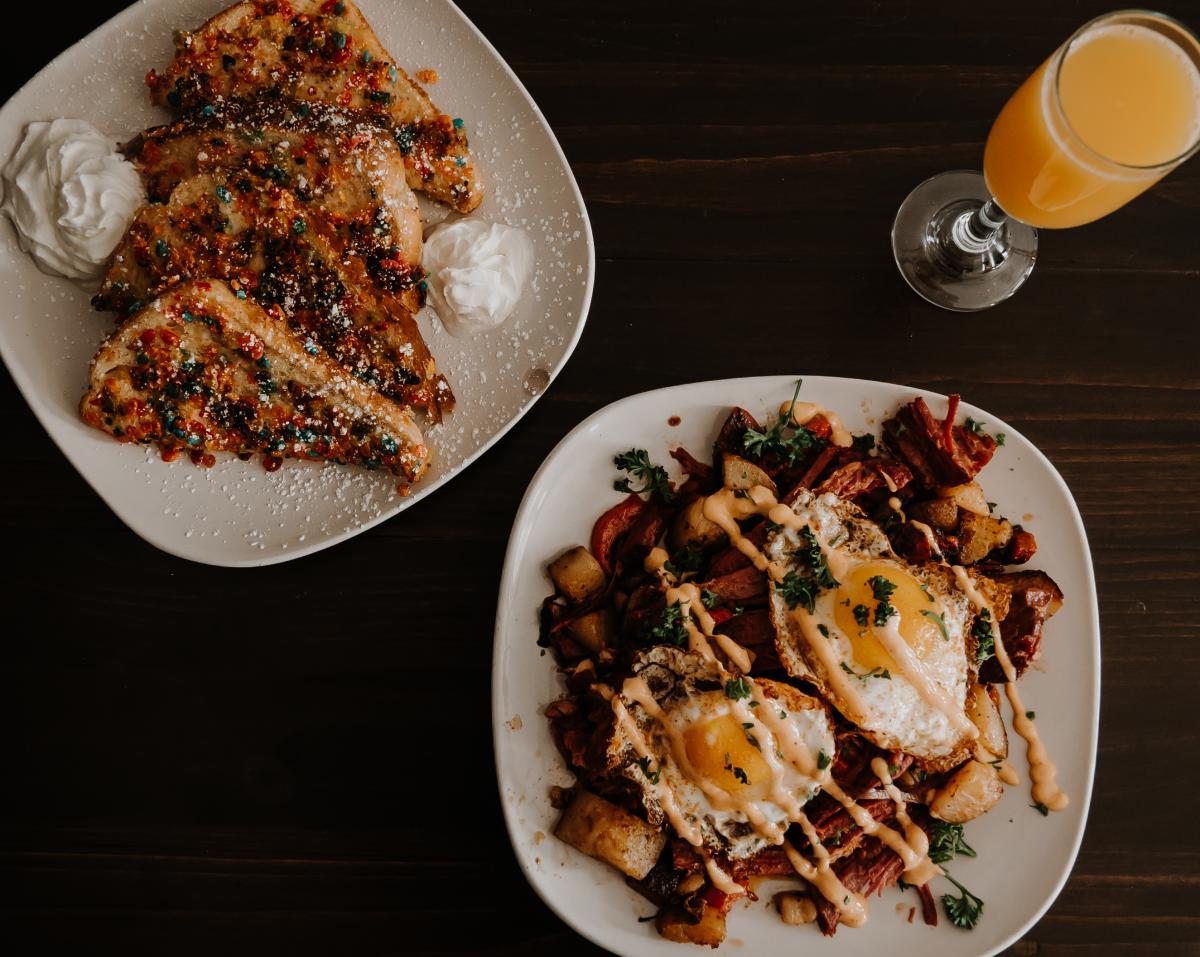 And then, bowling! There are several hot bowling spots in LivCo, but one of our favorites is Livingston Lanes. Pay per hour as low as $24.95 a lane, or come during open bowling for only $4.75. Bowl a strike with or without the gutters (no judgment here) and end your trip on an accomplished high.
The weekend may be done, but remember, the main character can — and should — always come back for a sequel.