Meet Our Craft Beverage Producers: Elise Smith of OSB Ciderworks
Do you have any business partners?
No other partners, but I have a rad team which is why OSB is exactly what it is: my rad brother Eric, Prof, Lunch Pal, Anthoné, Ben, Livingston (Keg-O), Hary, Roy Wells, Andy, Leanna, Justin, Brando, Becca, Annie, and Dave. My brother Elijiah makes all the mugs for our amazing Cider Crew members. I might own it, but at the end of the day it can't function without all of its organs. I'm lucky to have these people in my life and even more fortunate to have them on this wild ride with me.
Tell us a little bit about OSB Lakeville:
Started in 2016, the OG spot! It's a community of amazing customers that have become our family and has been doing its thing for six years.
Why did you open your business in Livingston County?
Livingston County is home. It's family. It's our roots forever. My brother, Eric, and dad, Smitty, asked me to come do this cider thing with them. Lucky for us, mom and dad had the perfect place.
What's the best thing about being in Livingston County?
The small community that is so willing to help each other. It's like no other. Our neighbor Harry welds stuff for us. Our buddy Dobber fixes things at a moment's notice! We have the most amazing community of family and friends.
Is this what you thought you'd be doing as a career?
I always knew I would be designing for my own thing, but I never thought that thing would be cider. I thought I would have an ice cream company in San Diego. I was in pastry school right before I came back (to New York) for this.
What sets OSB cider apart from other ciders?
Our unique flavors and our rotating taps. Our willingness to make something so weird we might (end up) dumping it out. We're always dreaming up new things for our cider family to try.
What's your favorite thing on your menu right now?
Fuzzy Basil – it's refreshing to have (peach) back and tasting as amazing as I remember it.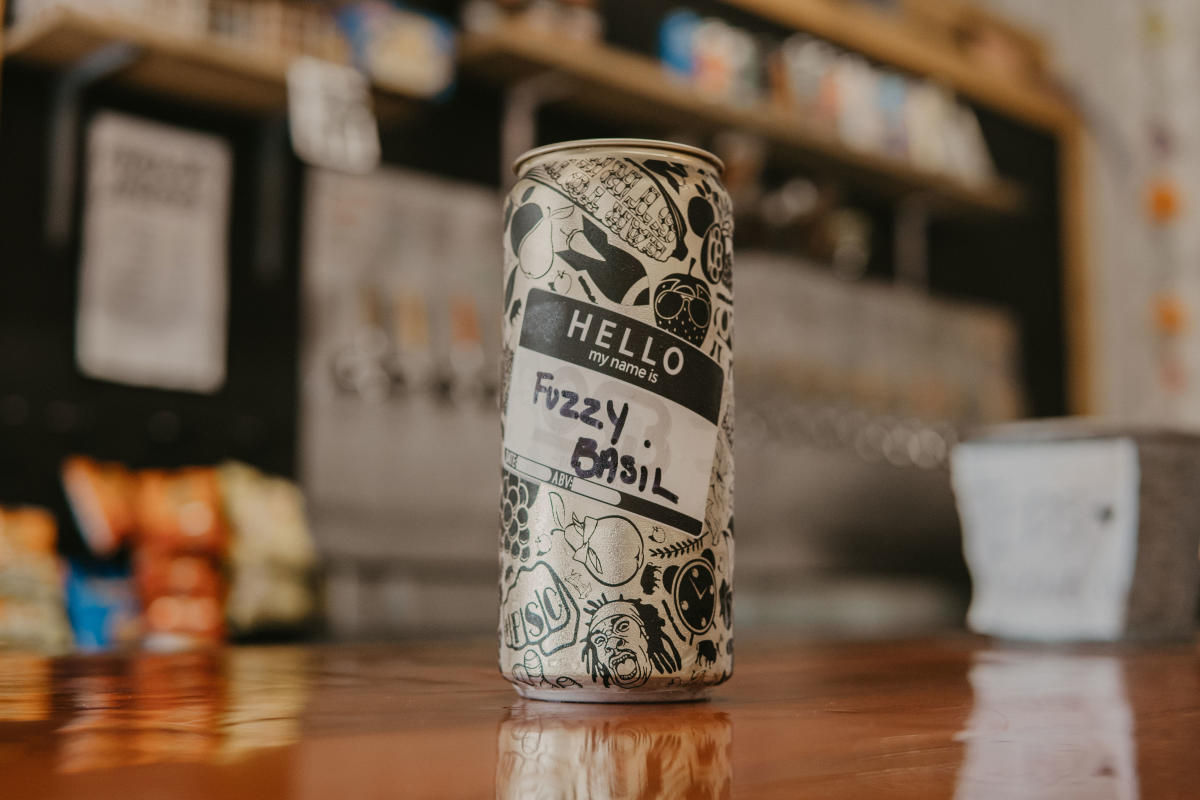 What is your go-to food pairing for cider?
It truly depends on the cider. I have been sipping the Fuzzy Basil while eating ricotta on sourdough with a cherry tomato "chutney," and it's epic. My buddy Ryan Staples made a killer chicken wing sauce with our Cherry Cherry cider (find it on his Instagram: @dad_chef_ontherocks). I made it in the air fryer and was amazed at how tasty it was alongside a pint of the Cherry Cherry.
Tell us a little bit about the OSB Buffalo:
It's definitely a wild vibe. We embraced a lot that the space had to offer. We didn't tear it out and start blank, (just) took its funk and totally went with it. It's got flowers on the ceiling and grass on the walls. Tons of graffiti, a surf wave wall and cloud lights. It's a SoCal feel I genuinely love to be in, and it's so awesome that we have been able to create a similar family vibe in the city of Buffalo. Our customers there are so amazing! Some Cider Crew member's dad is now my handyman, and I've had my dog watched by some crew members who've become amazing friends. People wanna have wedding afterparties, going away parties and graduation celebrations. How did we get so lucky that people want us involved in such monumental moments?! We don't deserve such badass people and we are beyond grateful!
Is OSB available by the bottle or can?
Not yet, but we hope to have this in the future. It will be a fun new challenge to design a package. We do crowler and growler fills to-go so you can enjoy it at home or take it to friends.
What's coming up for OSB this fall/winter?
The annual Fall Fling on October 15, where we'll have Elijiah's glass pumpkin patch and a few new vendors for your enjoyment. We can't wait to put that Hold the Crust Apple Pie Cider back in your hands, and we might have a new flavor or two hitting the taps… We are also putting an addition onto the back at Lakeville, and Eric and the team will brew there so the front area can be just for guests. We can't wait to give it a fun facelift and creative vibe for you all to enjoy this winter.
What's the most important lesson you've learned as a young entrepreneur / what advice would you give to someone else?
You can have an idea and a plan for what you're doing and that's cool. But you need to adapt and evolve as things come. Don't be so set on 'it's going to be this' – because what you didn't expect it to be could be so much more epic than you ever imagined.
Anything else you'd like to add?
Thank you so much to everyone who believed in us. Thanks to everyone who supports us. Thank you for every bit of help and encouragement along the way. Thank you for allowing us to love you and love us in return. OSB is what it is truly because of everyone who drinks it, reps it, and loves it like it's theirs!