IN WINTER, FORESTS COME ALIVE WITH SWEET SYRUP FLOWING THROUGH TREES.
LivCo's forests come alive following their long, snowy slumber — but not quite yet with the sights and sounds of spring. Instead, there's something sweet flowing through the forests or, more precisely, through the trees. March is maple syrup season (or, as some call it, sugaring season) in LivCo. It's when the sap in our abundance of sugar maples begins to flow as the temperatures fluctuate, creating the conditions necessary to retrieve that sap and then send it to a sugar house, where the sap is transformed into fresh, better-than-anything-you'll-ever-buy-at-the-grocery-store maple syrup.
However, we're admittedly simplifying the process a bit. Here's everything you need to know, plus where and how you can experience LivCo's maple season for yourself.
MAPLE SYRUP IS A BIG DEAL IN LIVCO
Why is LivCo the perfect place to experience the Northeast's maple syrup culture? Well, we'll give you a few reasons.
First, maple syrup touts a long history in the Genesee River Valley. Hundreds of years ago, Indigenous Americans in the region harvested sugar maple sap annually, turning it into a version of maple syrup using methods not-so-different from the ones we use now. These people taught the craft of maple syrup production to European settlers, and we can now trace the first written account of maple syrup production all the way back to 1606.
Since then, New York, including LivCo, has proudly claimed maple syrup as one of its top, state-produced food items. The state is filled with the sugar maples necessary to produce maple syrup, and, for several years now, New York has claimed status as one of the Top 3 maple-producing states in the country. We produce and sell more than half a million gallons of syrup annually. We've even made the sugar maple our state tree!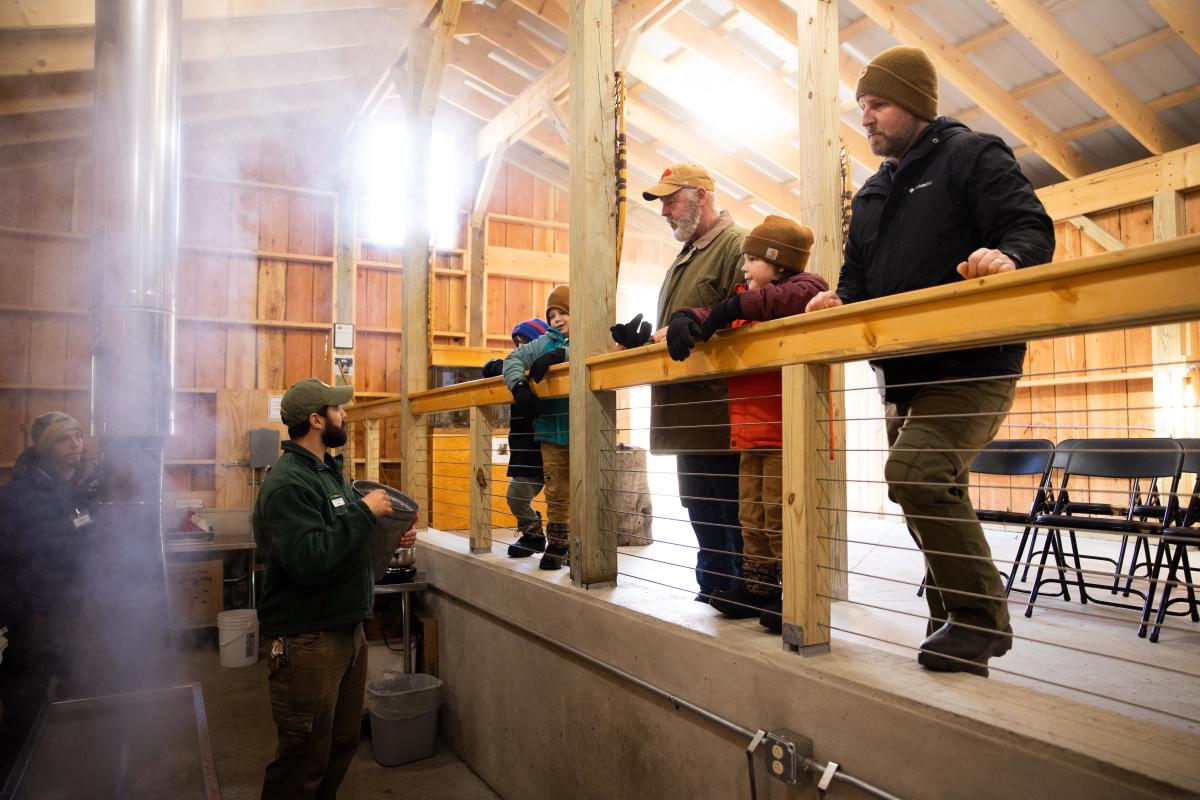 WHERE TO EXPERIENCE MAPLE SEASON IN LIVCO
During maple season in LivCo, there are so many ways to experience the syrup-making process first-hand. Throughout not just LivCo but all of the Northeast, maple weekends are designated throughout the month of March, during which sugar houses will open their doors to the public. Most allow you to watch and learn about the production process, but many will also offer food (served with maple syrup, of course!) and family-friendly activities. 
Beyond maple weekend events occurring at individual farms and sugar houses, though, you'll find various venues throughout the county hosting related events. At Letchworth State Park, for example, you can enjoy the scenery and ample outdoor fun, while also learning more about the maple sugaring process at the state park's maple weekend events, held several Saturdays in March at the Humphrey Nature Center. Interactive workshops introduce you to the history of sap and syrup, concluding with tasty pancake breakfasts.
The Maple Sugar Festival at the Genesee Country Village and Museum in Mumford is also a can't-miss, with a similar focus on history and how early settlers produced syrup.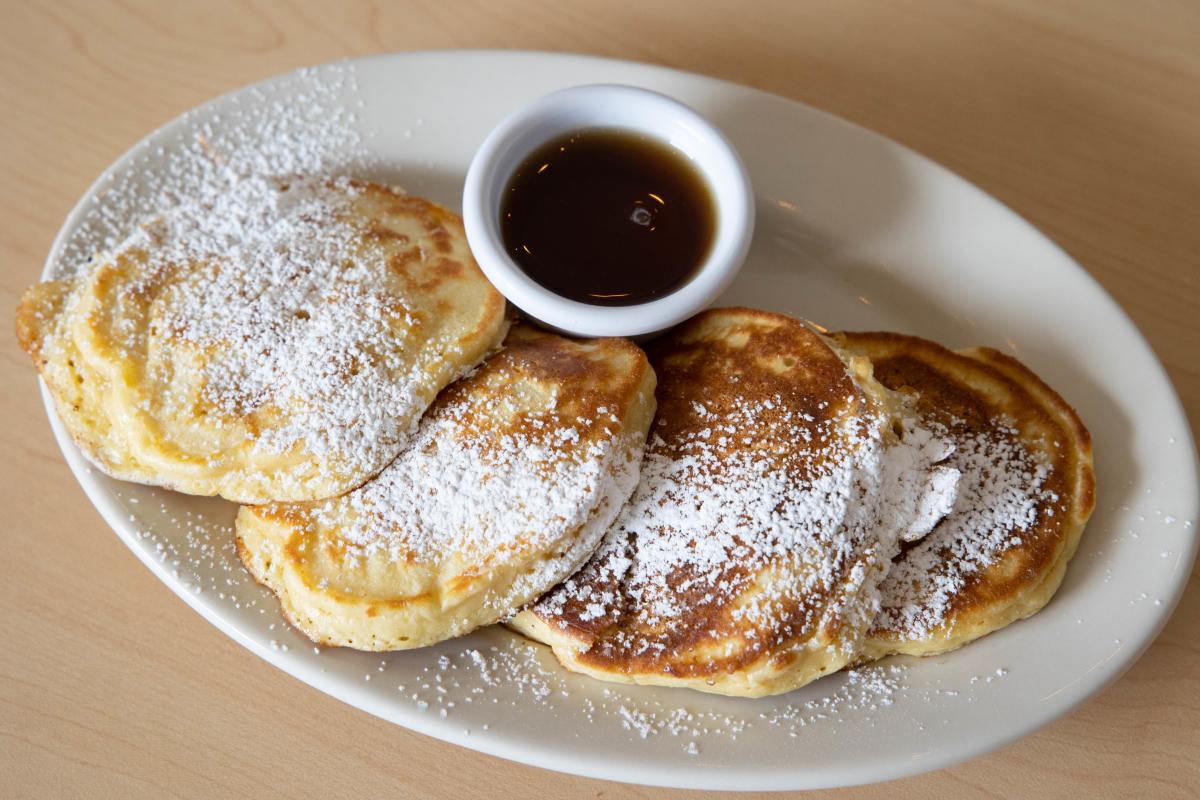 ---
GET YOUR MAPLE FIX ANY TIME OF YEAR IN THE HEART OF THE GENESEE RIVER VALLEY
Does your visit to LivCo not quite coincide with maple season? No worries. You can still purchase and enjoy locally made maple products thanks to specialty food and gift shops, as well as restaurants and diners, around the county.
For purchasing maple syrup, candies, and other products, try a visit to the artisanal and gourmet food shop HoneyGirl Gourmet in Geneseo. Or visit the Victorian-style home turned gift shop, The Valley Shop, in Nunda. Another option is the unique novelty gift shop Simply Positive in Livonia or country store and tea shop Wendy's Pantry & Country Mouse Tea House in Mount Morris. Up north, in Avon, stop by the gift shop and eco-friendly florist Geek Chic Floral Boutique for maple goodies.
If you don't want to wait until you're home to sample LivCo's best maple products, try a visit to one of our favorite eateries.
5524 Mt. Morris Road

(585) 658-9380
Brian's USA Diner serves food just like Grandma's home cooking. Located at the entrance to Letchworth State Park this diner is known for generous portions and speed of service.
13 Genesee Street

(585) 226-6333
The Avon Village Restaurant is a family owned establishment located in the center of Avon, NY, and the home of Bones' famous chocolate-chip pancake breakfast!
3103 Main Street

(585) 538-2770
The Cozy Kitchen is an American style restaurant specializing in breakfast and lunch. Located on Main Street in Caledonia you'll be sure to enjoy the homemade breads and soups as well as avariety of daily specials.
4570 Millennium Drive

(585) 245-9015
In this historic space that was once the Livingston County Poor House. As Geneseo's very first brewery and public house, we hope to create something rich. The feeling that all are welcome here. Everyone who enters becomes a part of this place, leaving their own strange and…
188 Main Street

(585) 335-5169
Comfortable sit-down diner where you can eat a homecooked meal, with friendly service.
2544 Genesee Street

(585) 243-2113
The Barn Restaurant has been family owned and operated since 1972 by the Rose family. Three generations working together to bring you great homemade food, served with a smile. Serving breakfast, lunch, dinner, and 16 flavors of Perry's ice cream.
8148 South Main Street

(585) 669-4027
South End Diner is serving delicious homestyle meals.
244 East Main Street (Routes 5 & 20)

(585) 226-2707
Peppermint's Restaurant prides themselves on making as much as possible from scratch - homemade soups, specials and more. Enjoy a meal made like grandma probably made!
6001 Big Tree Road

(585) 346-2120
Leisure's Restaurant and Event Center is located inside the Rodeway Inn, overlooking the North End of Conesus Lake. Serves breakfast, lunch, dinner, coffee, and drinks. Takes reservations but walk-ins are welcome. Good for groups and kids. Offering takeout and outdoor seating…
3772 W Lake Road

(585) 346-0850
Located at Deer Run Winery, serving Friday night dinners from 5pm to 8pm and Sunday Brunch from 11am to 2pm!
6 Center Street

(585) 245-8984
Located in Geneseo, Cricket's is your all-day brunch destination, where people can come together and enjoy great coffee, teas, wine, food, and community. Cricket's offers delicious coffee drinks, loose leaf tea, smoothies, bubble tea, bagels, breakfast sandwiches, grilled…