Fall harvest season is the time to connect with sustainable food and practices.
Meet Natsuki Takata, the SUNY Geneseo student whose transforming leftover food from farmers' markets into sustainable and affordable meals.
Natsuki Takata is a Business Administration and Sustainability Studies Major at SUNY Geneseo. Born in Japan, Natsuki came to Geneseo as a first-year student in 2020 and became highly integrated into the community as a Residence Assistant for International Student Engagement, member of the Business Excellence Program, Food Security Advocate, and intern with the Office of Sustainability.
With a passion for sustainability and a goal to reduce food waste in Livingston County, Natsuki began a community-based enterprise called TSUNAGU Box Project to promote food justice and climate action in the region. This project takes leftover produce generated by local farms and repurposes it as healthy meal-prep boxes sold at the Geneseo Farmers' Market to make produce more accessible to and affordable for students. 
The leftover produce from local farms may not look like what you'd find in the grocery store, but the fruits and vegetables in TSUNAGU boxes are nutritionally rich, adding vitamins and nutrients to everyday meals. The boxes also come with recipes, developed by another SUNY Geneseo student who has experience as a restaurant chef, which helps make cooking easier.
On campus, the SUNY Geneseo Office of Sustainability leads Sustainability Month in October every year, Natskui's project will support the efforts of this initiative allowing students to try meals made from local ingredients, learn from local farmers, and enhance their nutrition. The word "TSUNAGU" is the Japanese word for "connect", something Natsuki does every day. Making connections with local farmers and connecting students to affordable, healthy meals. Her work is creating a place where people can be inspired to cook and live more sustainably.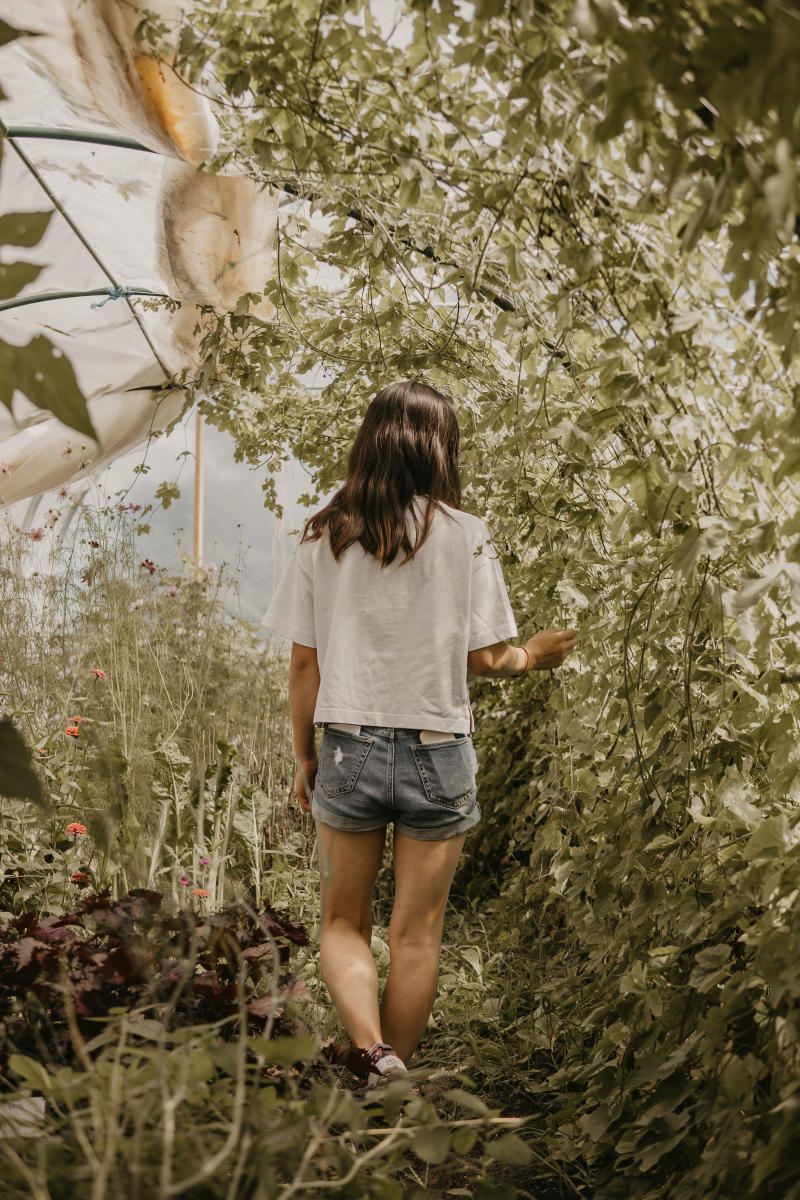 ---
Tell us a little bit about you and what brought you to Geneseo:
I am majoring in Business Administration and Sustainability Studies at SUNY Geneseo. I decided to come to the college from Japan to learn advanced business while improving my language skills. I found the impressive activities at the Office of Sustainability on social media and wanted to be involved.

Describe your involvement off-campus and the concept behind TSUNAGU Boxes:
To reduce food loss in the local area and help students afford healthy food, I launched the TSUNAGU Box Project. Based on research, I found that small family farms tend to have labor shortages and go to farmers' markets to sell produce, but excess food goes to waste or stays on the ground. Thus, I decided to rescue these fruits and vegetables and package them with a recipe so students can afford local fresh food. "TSUNAGU" means "to connect" in Japanese just as this project connects people with food.

What do you like about Livingston County?
I like the nature and scenery of Livingston County. Letchworth State Park is spectacular and Conesus Lake is gorgeous, but I also like how people in this county enjoy nature each season with hiking, camping, swimming, winter sports, and potlucks of seasonal dishes. My favorite time, especially when I'm exhausted from school work, is relaxing with the view of the Genesee River Valley from the gazebo at SUNY Geneseo.
What do you hope to accomplish during your time in Geneseo?
I want to contribute to building a sustainable environment in Geneseo and want to leave proof of my accomplishment. I am glad to continue what previous Geneseo students have achieved, such as the on-campus garden, composting program, and thrift shop, but I wanted to start something new. Since my project starts in August and ends in October, it is a good time to work on plans to ensure the project can continue after I graduate.
What are some ways locals and students can be more sustainable?
Everyone can be more sustainable in their own ways. A great resource is the Sustainability Map on the SUNY Geneseo website which uses an interactive storytelling map to show leading sustainability efforts on campus and throughout the world. You can find easy ways for you to engage with sustainability. Visiting local stores, restaurants, or farmers' markets is an easy way to start being sustainable. These stores usually sell local products, which help you invest in your community and minimize your carbon footprint. And you can make a connection with your neighbors. I like to converse with locals because I can always learn something new from them.
Where can people learn more?
Follow the project on Instagram @tsunagu_sustainability.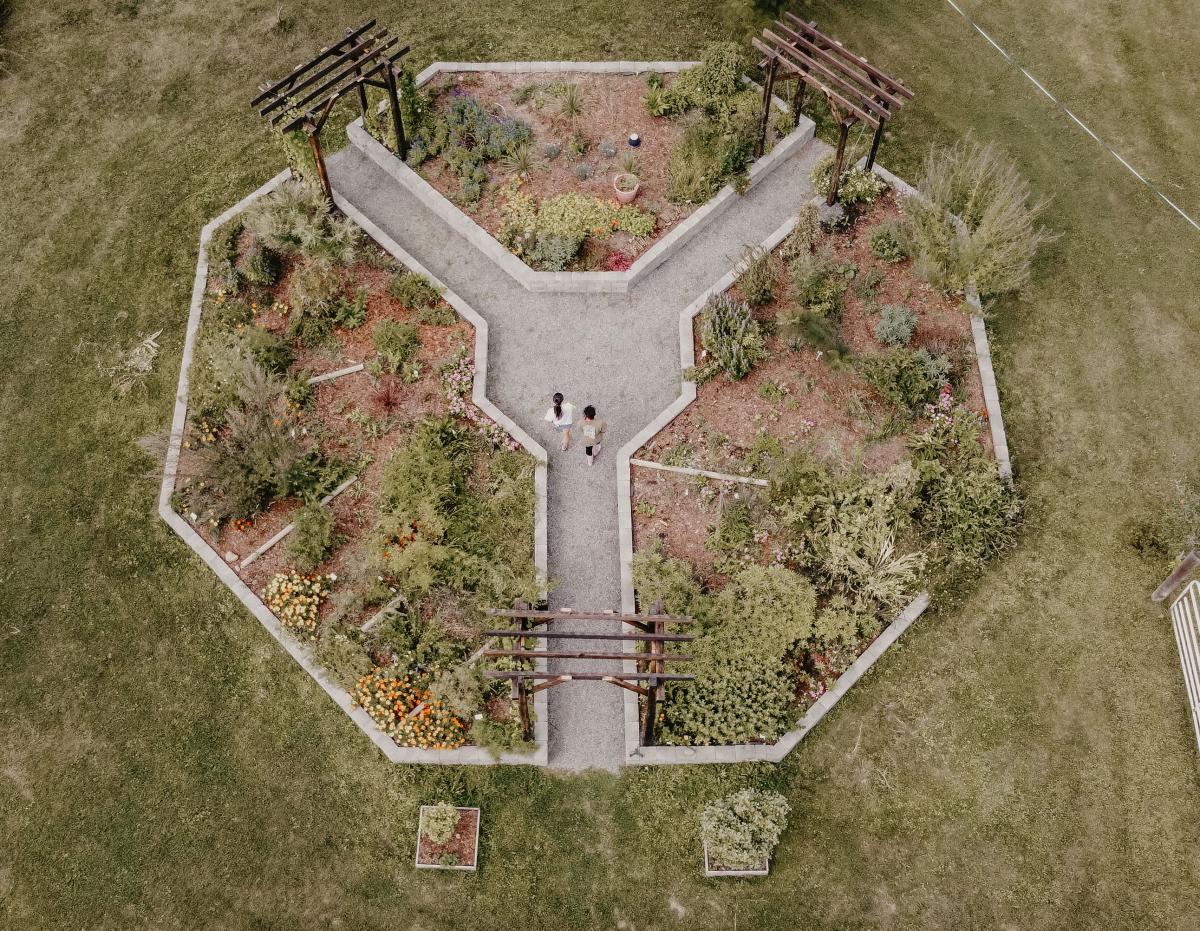 Did you know a lot of food waste comes from within our homes where we tend to desire healthier meals? Food scraps produce methane, a potent greenhouse gas found in landfills. Using more sustainable practices and eating locally can reduce waste and contribute to a green society.
---
Find Your Market
What's in season at the farmers' markets in the fall? Cooler weather brings the peak of fall harvest and the chance to start making autumn stews and soup with new types of fruits and vegetables. Green beans are back at the farmers' market, bell peppers and shishito peppers continue strong. Enjoy local mushrooms, including young shiitakes, and buy beautiful pumpkins and winter squash for eating and decorating. As the colder weather arrives, look for greens, squash, and roots at the farmers' market. Not sure what to try? Don't be afraid to ask for local recommendations!
Fall produce provides inspiration for packing healthy lunches and celebrating fall holidays. Whether you stop at weekly farmers' markets, farm stands, or U-pick farms, you'll find it all in LivCo. Check out some spots you need to experience during the autumn months.
Natsuki's Tips for Sustainable Living in the Genesee River Valley
Visit Letchworth State Park and take a deep breath.
Enjoy local food and drinks such as crisp apples, homemade ice cream, and regional wine.
Talk with farmers at farmers' market to learn more about produce.
Try hiking on the trails and look out for wild animals and plants. You might find local deer, squirrels, and native plant and mushroom species.