Artists are some of the most passionate people you'll ever meet. Many have a true passion for making their communities a better place to live through their artwork. 
​​By supporting artists and makers in Livingston County, you are supporting the community as well as their work. Check out some of our local makers in LivCo who are creating pieces that reflect our region and our communities.
Piper Wadsworth
Piper Wadsworth is a self-described "mushroom witch, specializing in carving artist conks, making spore prints, and photographing the magical woods." Piper uses vintage dental tools to carve out her intricate scenes on Artist Conk, a mushroom that has been used as a canvas for decades. Multi-talented Piper is also a chef and musician in a local band.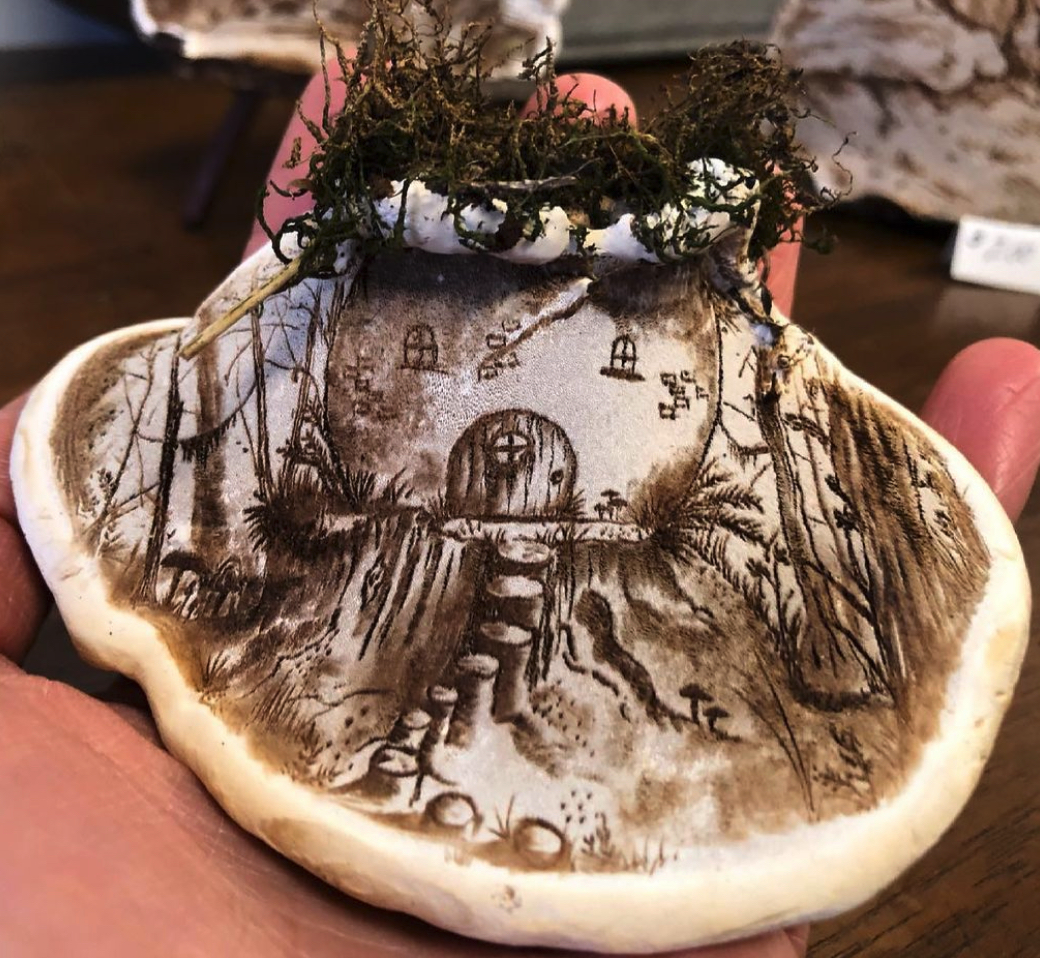 Mike Carroll
Mike Carroll has been making pottery professionally since 1979. He owns Studio Sales Pottery in Avon, a studio located in a one-room schoolhouse offering classes for all levels as well as handcrafted, and one-of-a-kind home goods. Check out his pieces online at Etsy or stop into his shop.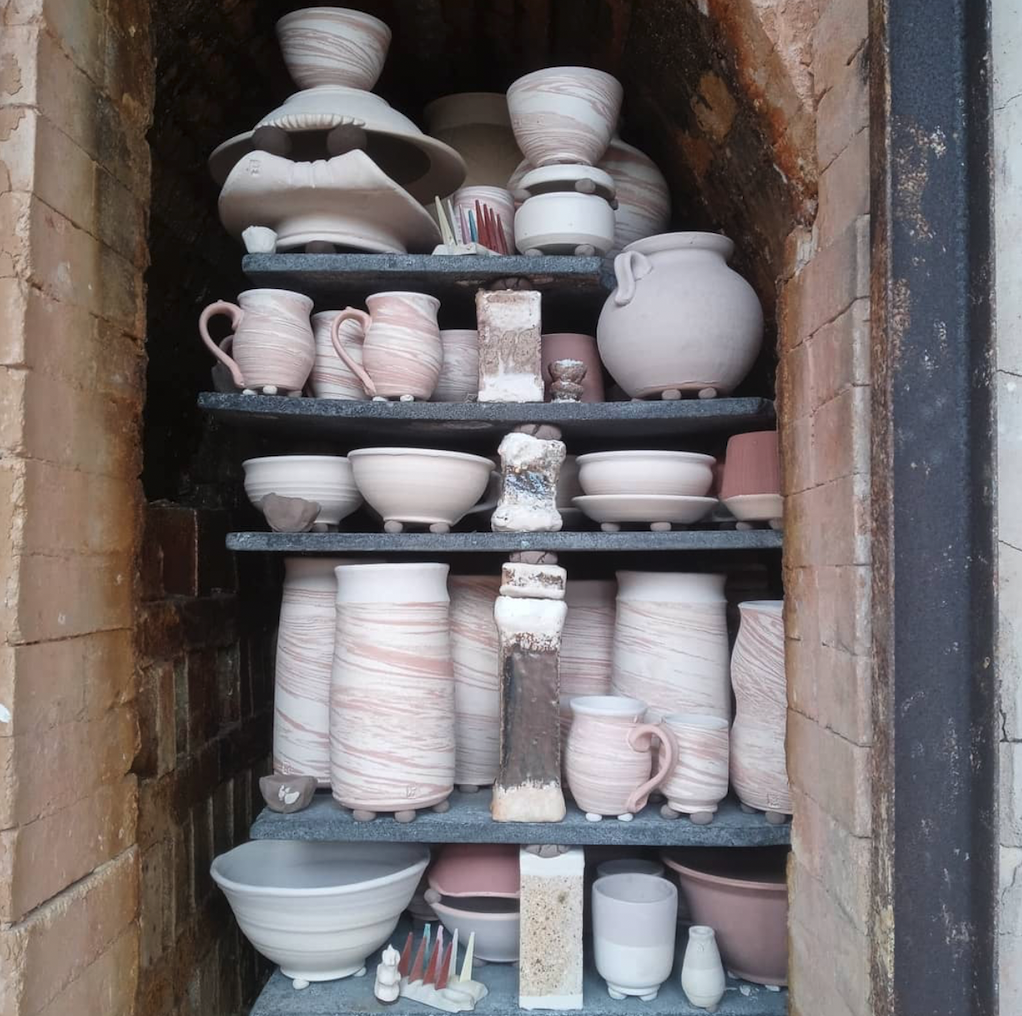 Erin Sweeney
Erin is a Geneseo based painter who creates joy through her mixed media collages, expressive animals, and abstract landscapes. This printmaker turned painter brings wit and wonder in her brushstrokes, inspired by the scenic beauty of Livingston County. Her work will be on permanent display at the Gallery in the Valley in Geneseo beginning January 2022.