THE NORMAL IS A NEW TIPLESS RESTAURANT - THE FIRST OF ITS KIND IN LIVCO.
One of the best parts of travel? Hands down, it's trying out new restaurants, cuisines, and types of dining that you might not be able to find wherever you call home. In LivCo, you'll discover restaurants where you can enjoy new takes on classic favorites, farm-to-table dining that shows off regional produce and products, and even eateries that push the bounds of what we might think of as a "typical" dining experience — as is the case with the new Lima restaurant, The Normal. Located in downtown Lima, the Normal is rethinking how you think about barbeque food, how you can support sustainability, and even how you pay your dining bill.
A tipless transaction? Here's what to expect at this mouthwatering eatery.
The Normal serves rave-worthy barbecue and all the fixin's on the side, but it's more than just the cuisine that makes this restaurant stand out. This restaurant in downtown Lima, which opened in late February 2023, is LivCo's very first completely tipless restaurant.
So what exactly is a tipless restaurant? What does it mean for you as a visitor? Well, when you head out for lunch or dinner with friends and family, you'll enter The Normal and seat yourself. You'll order your food via a QR code that you scan with your phone, and then a server brings your order to your table. Everything's simple, easy, and delicious. Open for lunch service, as well as dinner service starting in April, the Normal is a must-stop for anyone looking to try out unique takes on classic flavors.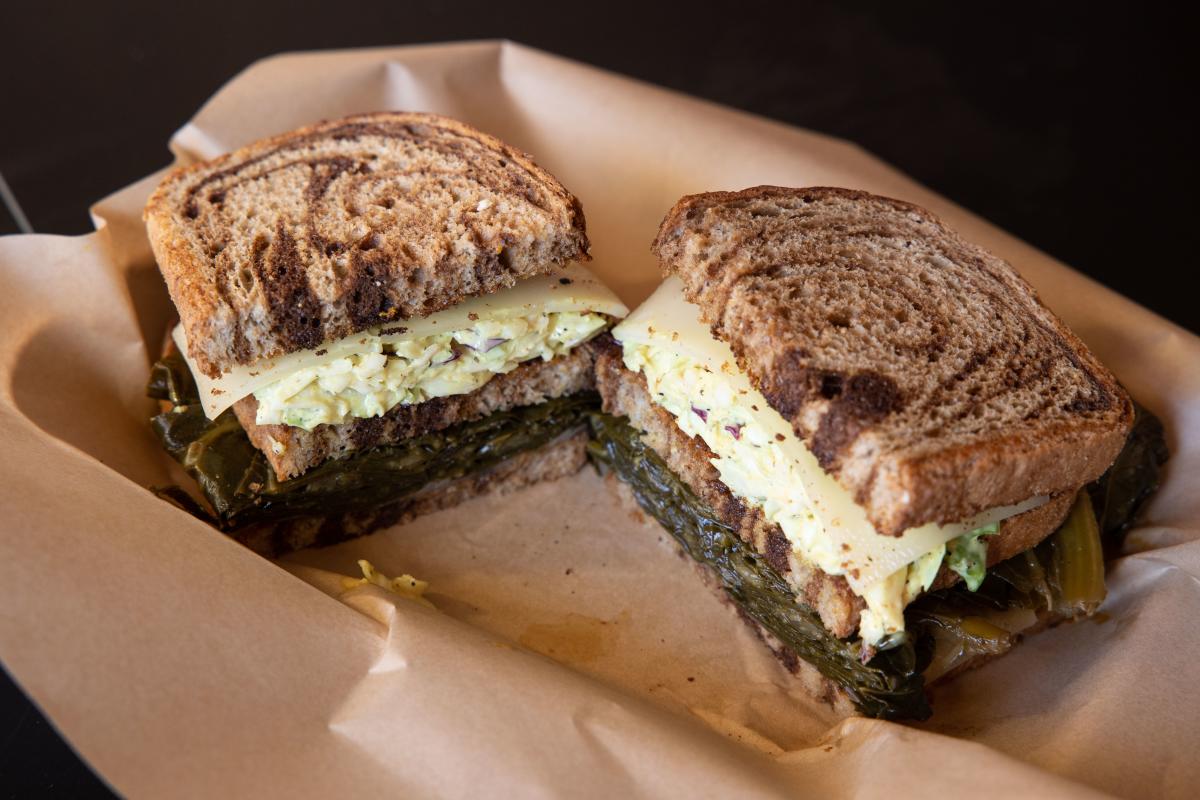 With the use of nordic ingredients and sustainable practices, the Normal is an ode to Scandinavian-style, farm-to-table cuisine. And although the menu items include many takes on barbecue classics, those looking for vegan, vegetarian, or seafood options will also find lots to love. Sure, you've got your beef brisket sandwiches piled high with toppings like caramelized onions and lingonberry barbecue sauce, but there are also cauliflower-inspired takes on the barbecue classic burnt ends, and veggie-focused, collard green-loaded griddled sandwiches. You can also buy barbecued meats by the pound.
Plus starting in April, the Normal will be serving up a variety of cocktails and a bar menu of beer, wine, bourbon, and more as well as dinner service for foodies of every kind.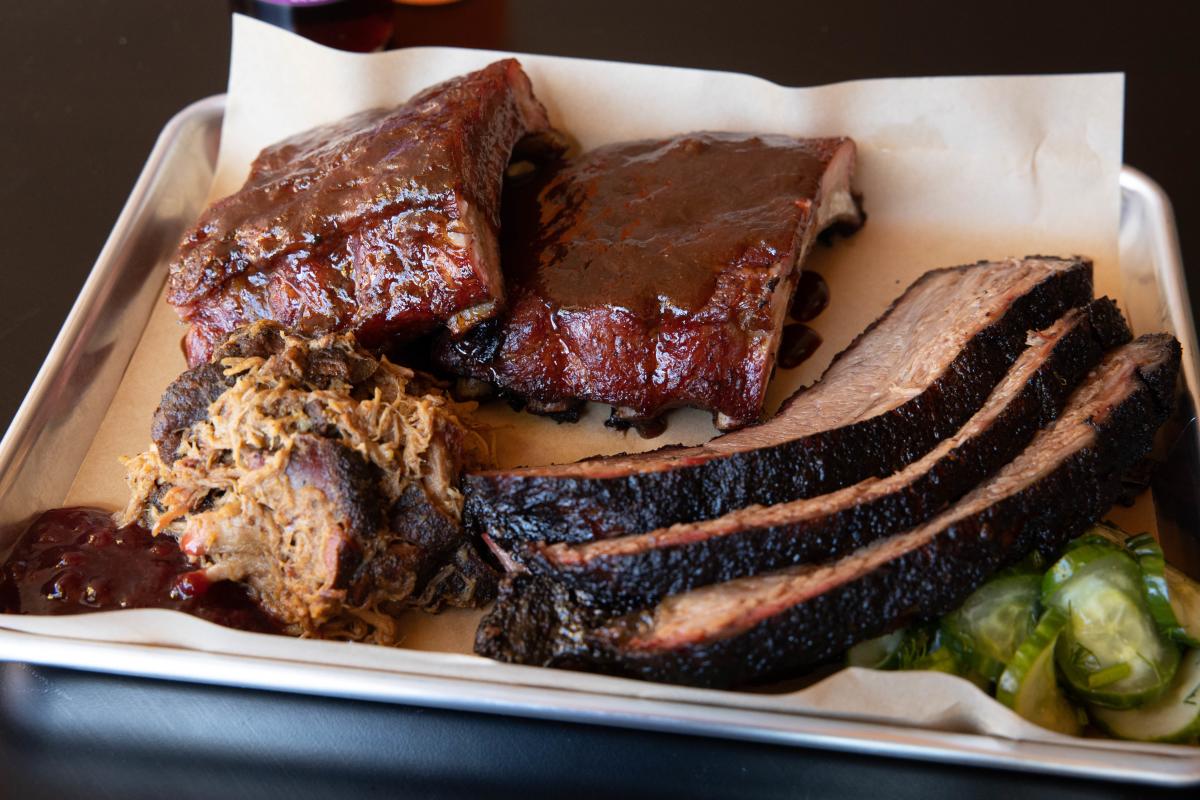 ---
INGREDIENT SPOTLIGHT: A NORDIC STAPLE IS TAKING OVER AMERICAN CUISINE
A signature ingredient on the Normal menu, lingonberries are small, red berries native to Scandinavia. Often served as a condiment, in both sweet and savory applications, these lesser-known berries grow in North America, too. Lingonberries are intrinsic to the Nordic diet, which emphasizes native, wild, and foraged foods. Today, modern chefs and mixologists have embraced this unusual fruit, thanks in part, to the rising interest in all things Scandinavian (especially design and food) and a dose of good old-fashioned culinary curiosity. At the Normal, Chef Adam Peterson, sources his lingonberries from the Vancouver area of Canada and uses them in many of dishes. Be sure to try them out the next time you visit!
---
Craving More Barbecue During Your Trip To LivCo? We've Got More Spots For You To Discover!
If you don't find yourself in Lima during your trip, you can find other barbecue hotspots around LivCo.
A newer addition to the LivCo barbecue scene is Lake BBQ in downtown Livonia, where the crowd pleasers include the walking tacos, beef on weck (a western New York specialty that you have to try before you leave the area), pulled pork, and pulled chicken. The desserts here are also a must-try, with a rotating selection of cakes and other sweet treats, from New York-style cheesecake to fresh-baked cookies. One super-cool feature that sets Lake BBQ apart? This restaurant also serves hungry lake-goers from a boat on Conesus Lake in the summer months!
A LivCo local opened 3 Legged Pig more than a decade ago and, since, it's become a tried and true favorite in the region. Located in Lakeville, this restaurant offers a range of barbecue favorites, like pulled pork, ribs, smoked sausage, and brisket, plus tantalizing, comfort sides like mac and cheese, potato salad, and Frito pie. If you're traveling with someone who's not keen on the barbecue scene, they'll find options here, too, thanks to the menu's selection of plant-based entrees, quesadillas, and grilled classics like burgers and dogs. Whatever you order, make sure to save room for dessert, like the fan-favorite bourbon pecan pie.