Cast out a line and enjoy fly fishing around LivCo.
Few things are as graceful as a line floating through the air and resting on the surface of the water — for just a moment — before returning to its airborne dance. Fly fishing is not an easy sport, but once you learn to tie a fly, master the cast, and hook your first fish, it's hard to stop.
When you're out on the water, the chatter of daily life is replaced by the whirr of the reel and the rumble of the river — solitude at its best. If the promise of a remote escape isn't enough to get you packing up your tackle box, then the beautiful places it takes you to will. And we've got options for you.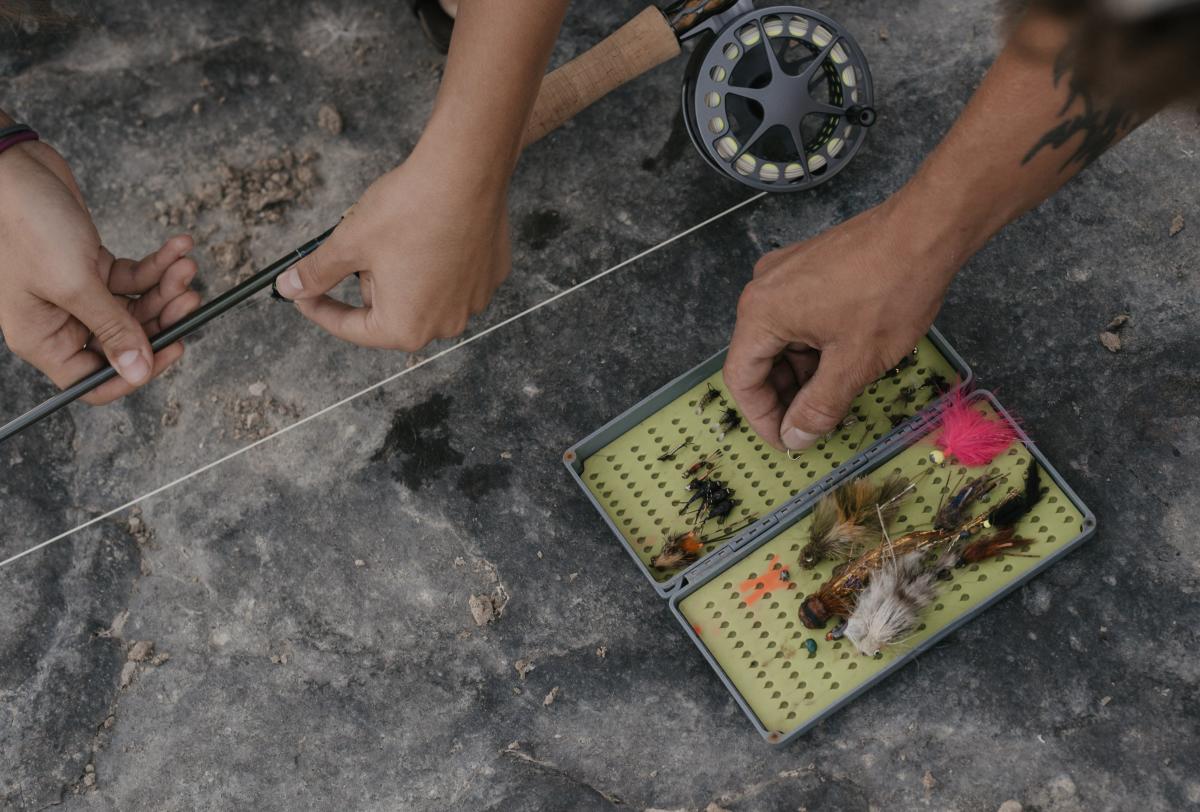 Oatka Creek is the third longest tributary of the Genesee River. Considered a freestone stream, it is inhabited primarily by brown trout, but don't be surprised if you catch a warm water game fish such as black bass or northern pike. This creek is unique in that it actually has three major sections, including Spring Creek, home to the Caledonia Fish Hatchery (the oldest in America).
Oatka Creek offers plenty of warm and cool spots, variations in water quality, and sections that are regulated as catch-and-release or approved for the use of artificial bait only. Select areas of Oatka Creek are only open during select seasons, so be sure to check before you plan your trip.
Beginning in Pennsylvania, the Genesee River flows north into New York through Livingston County and into the City of Rochester. A popular trout destination, you'll find nearly 18 miles of easements where catch and release fishing is permitted.
Each spring the Department of Environmental Conservation (DEC) stocks thousands of brown trout and rainbow trout in the Genesee. You might find other species such as coho salmon and chinook salmon too, just make sure to check out the Public Fishing Access signs along the shores before fishing.
Springwater Creek originates in northern Steuben County and flows in a northerly direction until it empties into Hemlock Lake in Livingston County. A popular spot among anglers, the migration of rainbow trout and brown trout will typically enter Springwater Creek in the fall.
Other popular species caught here are smallmouth and largemouth bass. Whether you're spinning, baitcasting, or fly fishing your chances of getting a bite are good. Grab your favorite fly fishing rod and reel, and head out to Springwater Creek.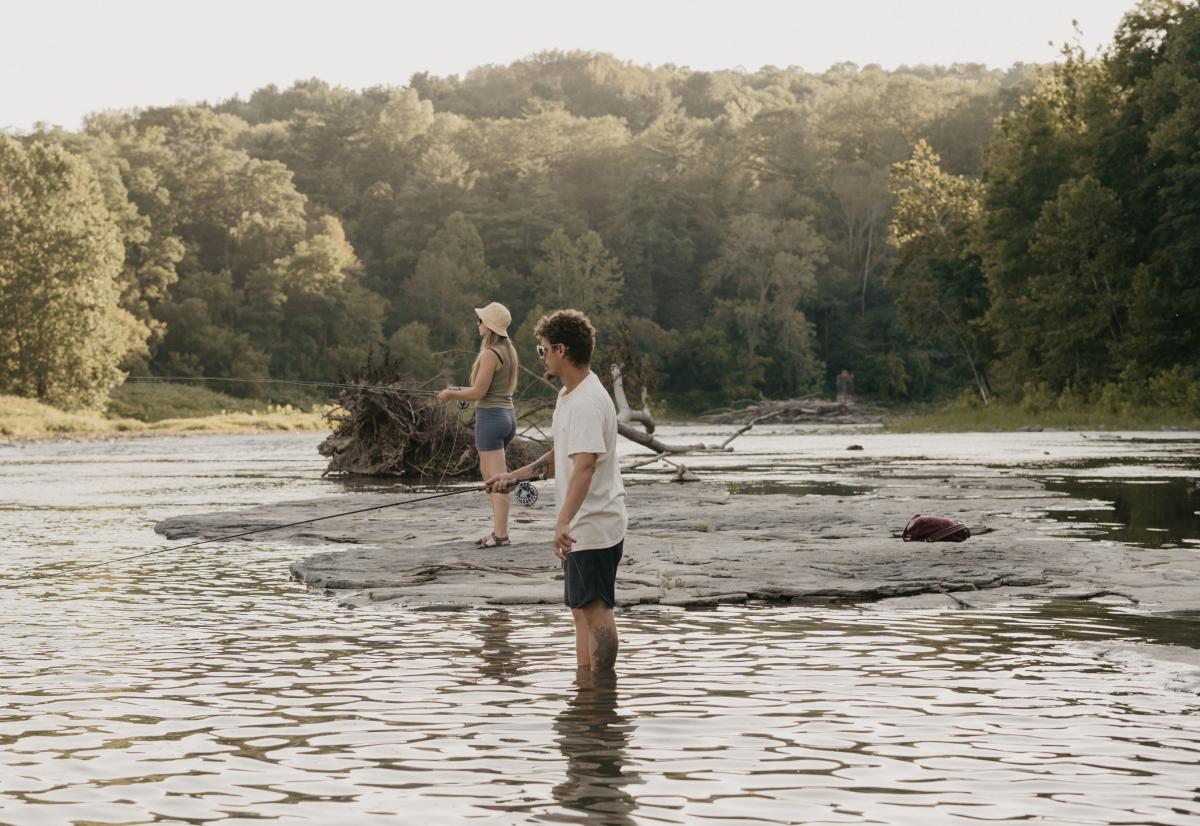 The cooler temperatures of autumn make for ideal fly fishing here in Livingston County. Oatka Creek and its tributary Spring Creek in Caledonia have a long, illustrious history, thanks to local legend, Seth Green (circa 1870) who established the Caledonia Fish Hatchery, the first in the United States. While you're in town, stop by Cozy Kitchen for a delicious hot breakfast and snap a picture of the mural "Trout Culture" by artist Tim Parsley on the side of the building.
To learn more about the trout history of Caledonia, visit the Big Springs Museum and contact the Seth Green Chapter of Trout Unlimited.