Day Spas, Yoga Studios, and Wellness Centers to Heal Yourself This Season
Let's face it, we often don't give ourselves enough rest, relaxation, and time to rejuvenate. When we get caught up in the chaos of life, it can be easy to forget the toll this can take on our bodies. And sometimes, resetting your mental and physical health requires more than a 20-minute meditation session or sweaty HIIT class. Sometimes, making a real change means doing away with long-held habits and shifting your mindset — things that are much easier when you can step away from the grind of daily life and retreat to a place that supports your desire for rejuvenation.
When it comes to self-care, a massage or facial typically come to mind, but what you may not know, is that there are tons of ways to feel better and heal. From taking a new yoga class to trying acupuncture for the first time, if you're interested in treating yourself to something new, we know just the right places.
Heal & Recharge
Optimize Energy Flow to Heal in a Safe, Effective, and Non-Invasive Way
Recharge in a new way at Geneseo Acupuncture, where they incorporate the philosophy of "Yang Sheng" as part of their holistic healing plan, by nourishing your whole constitution and immune system to promote rapid recovery and build optimal strength. Geneseo Acupuncture offers services for all parts of the body including massage and Tui Na, cupping, integrated energy therapy, Biofield imaging, wellness training for teams, and guided meditation hikes at Fallbrook Farms.
Click Here to Explore Geneseo Acupuncture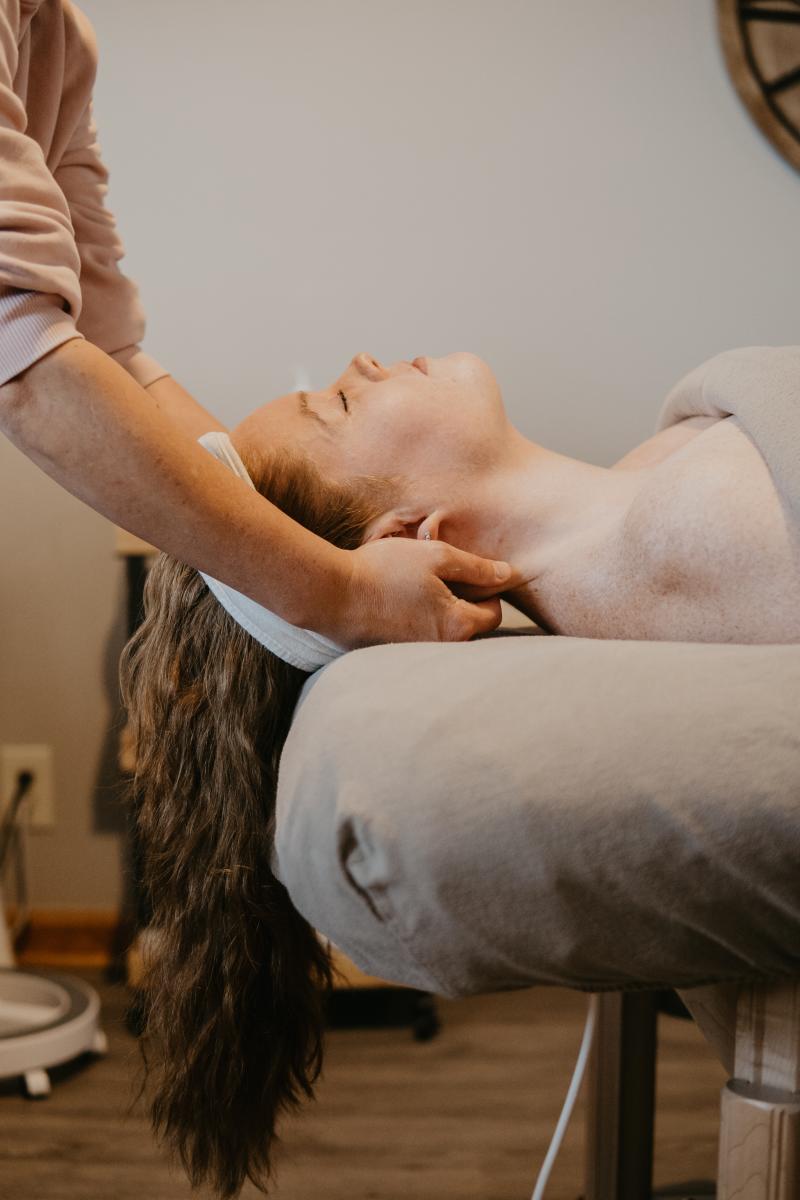 Day Spas
When it comes to treating yourself, the go-to option should 100% be a spa day. It is the ultimate form of rest and relaxation that we could all use from time to time. If you're looking to splurge a little, these spas are going all out when it comes to luxury amenities and services. Trust us when we say you'll leave feeling like a brand new person after a few hours spent at one of these places.
Geneseo, New York
Bask in a soothing atmosphere in downtown Geneseo at Body & Face by Kristin where they specialize in professional skin care both basic and advanced as well as healing massage therapy techniques. Offering a variety of services including reflexology, facials, waxing, skin care classes, and more, you'll be able to rejuvenate your body, mind, and spirit. Their services are performed only by licensed professionals that are dedicated to advancing education on health and well-being.
Avon, New York
A quaint sanctuary located in the village of Avon, Pure Body Day Spa is dedicated to making every spa experience unique. They offer a number of services from healing massage therapy (including one for moms-to-be), professional skincare, and waxing services to natural nail manicures, pedicures, and heated Vinyasa Yoga classes. Using products that are safe, organic, and all-natural, you'll leave the spa feeling more cleansed, relaxed, and rejuvenated.
Yoga Studios
We know how easy it is to sprint home after a long day of work or classes, throw on some sweatpants, and eat all the carbs. But when you're enjoying time away, add a little Zen to your getaway at one of our yoga studios. Whether you're new to the mat or a daily practicer, yoga is a great way to keep your body moving. So grab your workout buddy and try one of the many yoga studios LivCo has to offer.
136 Main Street across from Artworks

(585) 944-2100
Every Body's Yoga Studio yoga classes are designed for all levels of Yoga student, from the brand new yoga student to the seasoned yoga student, you can join anytime.
4550 Millennium Drive

(585) 447-9603
Metaphysical Specialty Gift Shop and Wellness Center offers yoga, meditation, reiki, Chakra skincare, and Tarot. Hand-crafted aromatherapy meditation products contain crystals available online and in-store.
63 Main Street

(585) 447-9062
Shakti Yoga offers classes, workshops, teacher trainings and retreats in the beautiful and historic Genesee River Valley. Their classes are taught by highly trained, certified teachers, who are also longtime students. Shakti Yoga instructors welcome all students who are seeking a…
2635 York Road West

(585) 729-2945
True North Yoga is a studio in York, New York with classes in a refurbished turn of the century barn as well as a heated hayloft studio.
4705 South Main Street, Little Lakes Community Center

(585) 367-3758
Yoga Bhoga is a yoga studio dedicated to sharing yoga and inspiring people to find the support of yoga in their daily lives. Try Yoga Bhoga for a refreshingly deep breath, relaxed body, calm mind, and a smile. There are many classes to choose from for all levels and abilities…
24 Commercial Street

(585) 271-3862
Conesus Lake community based yoga and meditation taught by certified Yoga Alliance Instructor.