For every season, there is a reason to visit Livingston County. This part of the country experiences four distinct seasons, each with its own appeal and character. The changing of seasons keeps the bountiful outdoors accessible year-round, while indoor delights beckon rain or shine. Our humble suggestion? Make your LivCo encounter a repeat performance to connect with the personality that best speaks to you. One quick trip simply won't do.
Spring
Spring gives us a world revived, where flowers bloom on every corner, breweries put their patio furniture back outside, and friends reconnect on a hike in the long hours of afternoon sunlight. When spring arrives in LivCo, our world transforms under a plush carpet of green. As the buds begin to bloom around LivCo, plan an early jaunt to one of the many beautiful parks or gardens in the area, and don't forget the annual Bluebell Walk in Geneseo. Waterfalls are roaring once again, and birds are heralding in the impending turn of the seasons. Kick off the festival season with a trip to the Tree Peony Festival at Linwood Gardens or head south to Dansville for their annual Dogwood Festival. The blooming dogwoods have been celebrated since the 1960s and nothing says spring like this week-long event with a parade, craft show, carnival, live music, and lots of beautiful blooms. You won't want to miss the many village farmers' markets that start to reopen for the season and then make a stop downtown for dinner outside on a warm spring evening. For those who want to learn something, early spring is a good time to tap one of the area's many Maple trees for syrup (local classes and sessions are offered). Keeping zen and staying fit? Keep an eye out for the annual New York State Yoga Festival at Letchworth State Park. Then spend the day exploring Stony Brook State Park where you can hike, explore deep and shallow pools, and even check out one of the many waterfalls! It's a world reborn in LivCo when spring comes around, and you won't want to miss it!
Click here to explore our Spring Travel Guide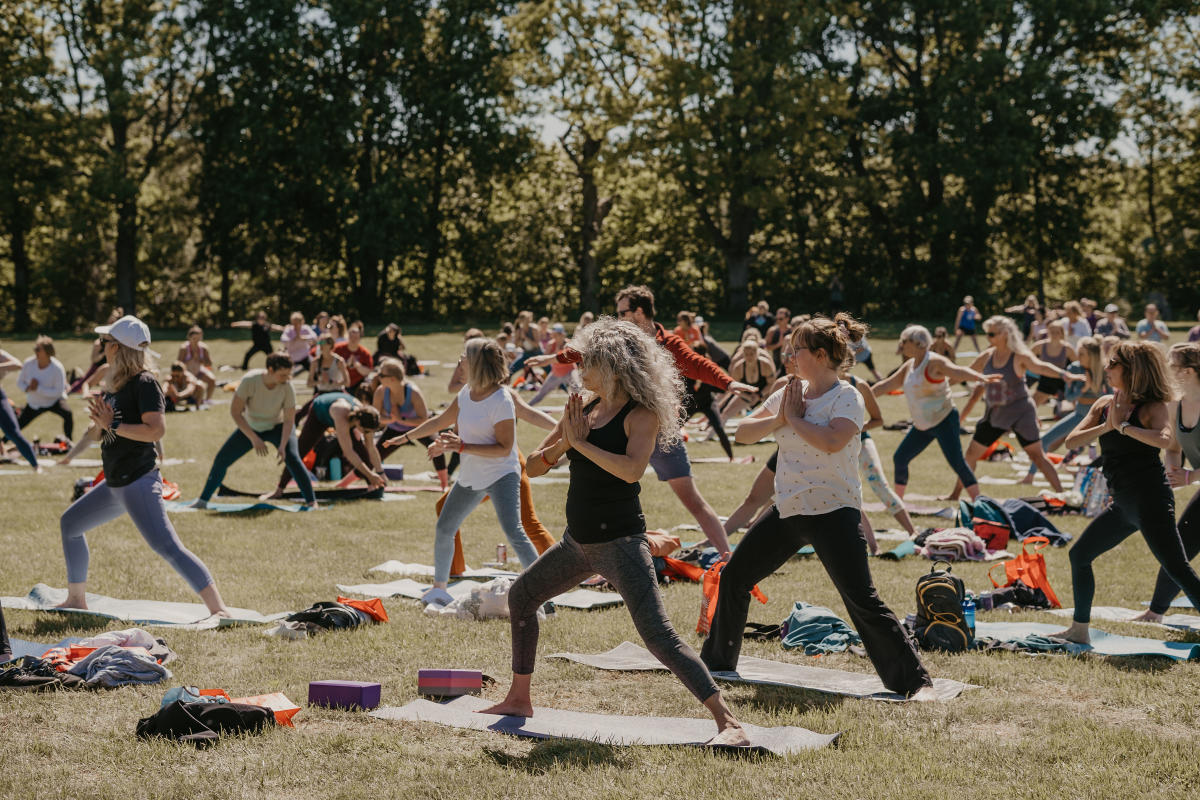 Summer
Lake life is the best of what summer has to offer; embarking on unplanned adventures with your best friends, and diving into the water headfirst. You may end up playing mini-golf at Minnehan's Fun Center, indulging in a plate of BBQ, dancing to live music at the Wadsworth Homestead Concert Series, spending happy hour by the lake at Galene Restaurant, or enjoying the biggest hot fudge sundae you've ever seen at Angie's Ice Cream! LivCo is a hub for outdoor recreation at any time of the year, but it really comes alive when the weather is sunny and warm. Enjoy outdoor farmers' markets with peak produce, lake life while boating on Conesus Lake, swimming in local streams, floating down the Genesee River, live music and festivals (did someone say beer in hand at a local brewery?), drive-in movies at the Avon Vintage Drive-In, and plenty of campfire chats after late sunsets. For a non-traditional option, plan an ice cream tour through the villages of LivCo.
It's time to slow down and spend some time doing what really matters, creating the experiences and memories that bring us together and keep us laughing for years to come. So call your best friends, book a place on the water, and get ready for a truly unforgettable summer.
Click here to explore our Summer Travel Guide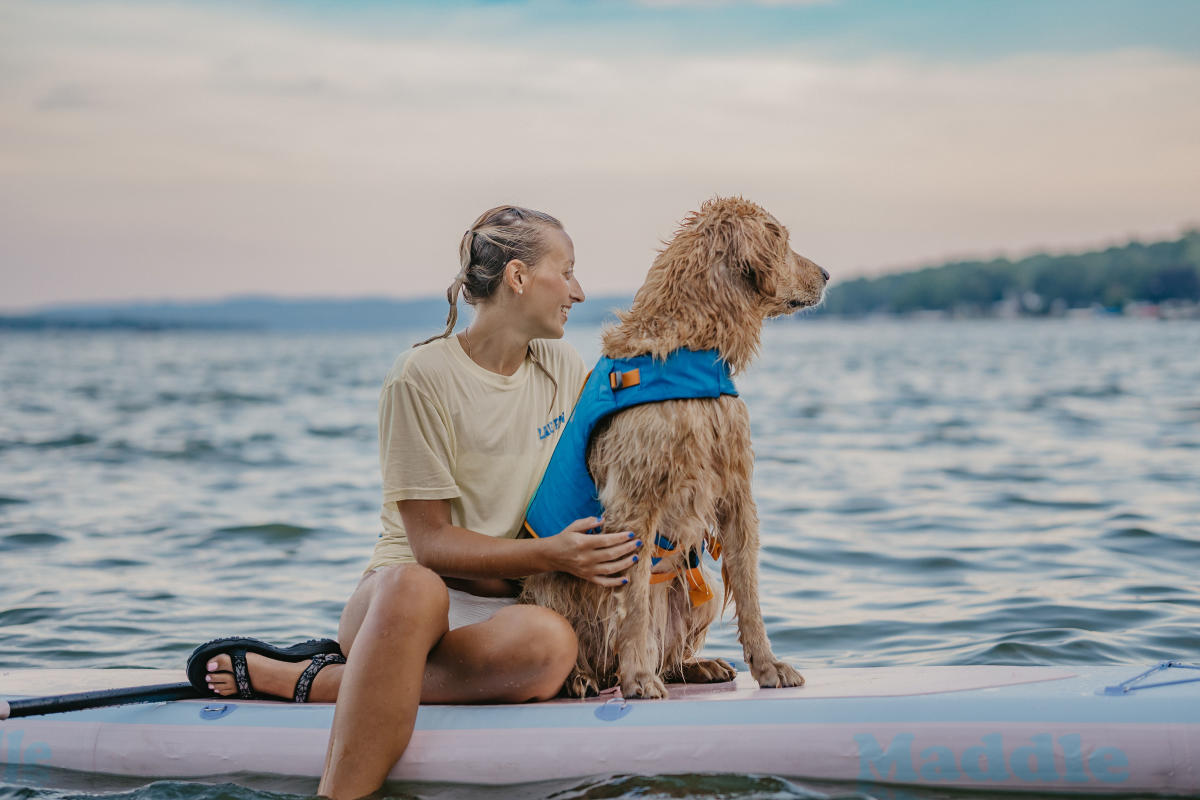 Autumn
With many people taking road trips as a way to chase away the summer blues, fall is a great time to get out of town and surround yourself with nature. There's a reason #leafpeeping has its own hashtag; LivCo is known for foliage and attracts many visitors for that reason each fall. Hike through Letchworth State Park (check out the recently opened Autism Nature Trail) or check out the Genesee Valley Greenway State Park via walk or bike for a scenic route past rivers, farmlands, and under foliage — you'll have a whole new appreciation for the beauty of Western New York. New York State is famous for wineries throughout the region. Visit one of America's oldest wineries, O-Neh-Da Vineyards, on the shores of Hemlock Lake or Deer Run Winery on Conesus Lake. Sweet-smelling fall air, a view of the lake, and a glass of wine are sure to guarantee a delightful afternoon. Come see for yourself why FLX is the wine region of the east! Dabble in LivCo's rich equestrian culture by riding for the afternoon or cheering on your pick at the Genesee Valley Hunt Races. And as outdoor dining season comes to an end, don't forget to take advantage of patio-friendly sips and snacks. To get really into fall, visit an apple orchard or pumpkin patch with the kiddos (and/or your honey) – don't miss the fry cakes and apple cider.
Spend time discovering the rich historical heritage of Western New York at the Genesee Country Village & Museum in Mumford, a living nineteenth-century town covering more than 600 acres. Or book a tour of the seventh-generation-operated, historically preserved Wadsworth Homestead in Geneseo. Whatever your journey may be, we hope the moments you have in LivCo become some of your greatest memories.
Click here to explore our Autumn Travel Guide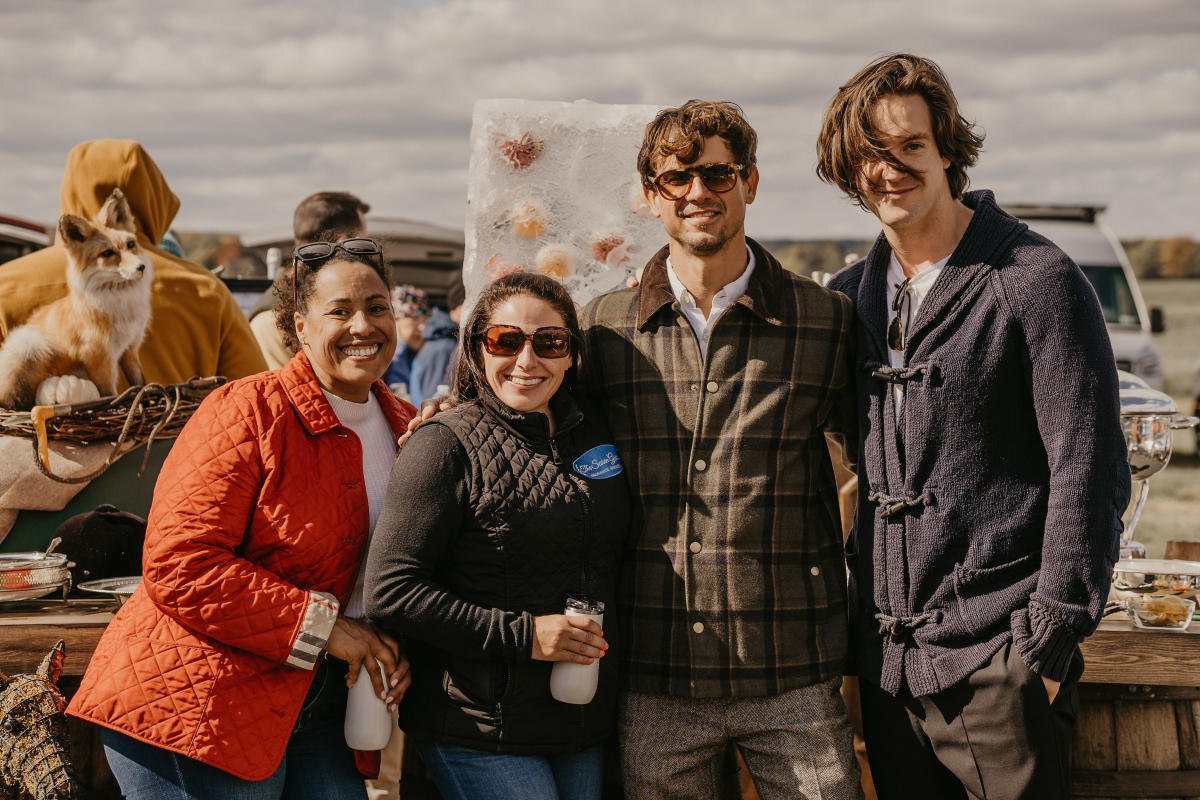 Winter
The holiday season is a cozy time in LivCo, with twinkly light-lined streets, comfort food-laden menus and plenty of holiday events in each town including the highly-anticipated Avon Holiday Spectacular, Winter in the Village in Dansville, and Cookie Stroll in Geneseo. Shop local for those on your nice list and take in the fresh air by sledding, birding, ice skating at the Sulpher Springs Ice Rink, or winter hiking with Trail Otter, depending on how adventurous you want to get! For those who don't love the cold but want to stay active, plenty of indoor activities abound – rock climbing at Sunrise Bouldering and bowling top the list, but brewery hopping sounds like exercise so we'll allow that, too. Restaurants become warm gathering spots for socializing and enjoying authentic cuisine from local chefs. Cozy up at coffee shops including Milk & Honey in Lima, or dine out on a snowy evening at a local favorite like Questa Lasagna or Ember Woodfire Grill. Whether you're visiting or planning a cozy staycation you'll find something out of a storybook, with snow-covered trails, trees, and historic homes.
Click here to explore our Winter Travel Guide