FROM BOUTIQUE SHOPPING TO OUTDOOR EXCURSIONS, AUTUMN IS ALL ABOUT NEW ADVENTURES! GET INSPIRED AND PLAN A FUN-FILLED WEEKEND TRIP TO LIVCO.
THURSDAY
Take a deep breath. Smell that? Fall is in the air — a crisp breeze heralding chunky sweaters, blazing colors on trees, a hot cider in hand, and endless adventures in the Genesee River Valley. It's time for your fall escape to LivCo! Start your long weekend in Geneseo and check into the Hampton Inn just minutes from the downtown district. With free WiFi, an on-site fitness center, and an indoor pool, this hotel has everything for the whole family in one of our largest villages in LivCo.
Once you're settled in, head into downtown Geneseo for an evening of shopping and dining. Start with a stop by the Geneseo Farmers' Market on Center Street for fresh flowers and baked goods. Wander down this historic Main Street in and out of local boutique stores. Shop for antiques and treasures at Florence's Perpetual Estate Sale, pick up local items and foodie favorites at Honeygirl Gourmet, and start your holiday shopping early with children's toys and books from Touch of Grayce and boutique items and local products from Market on Main.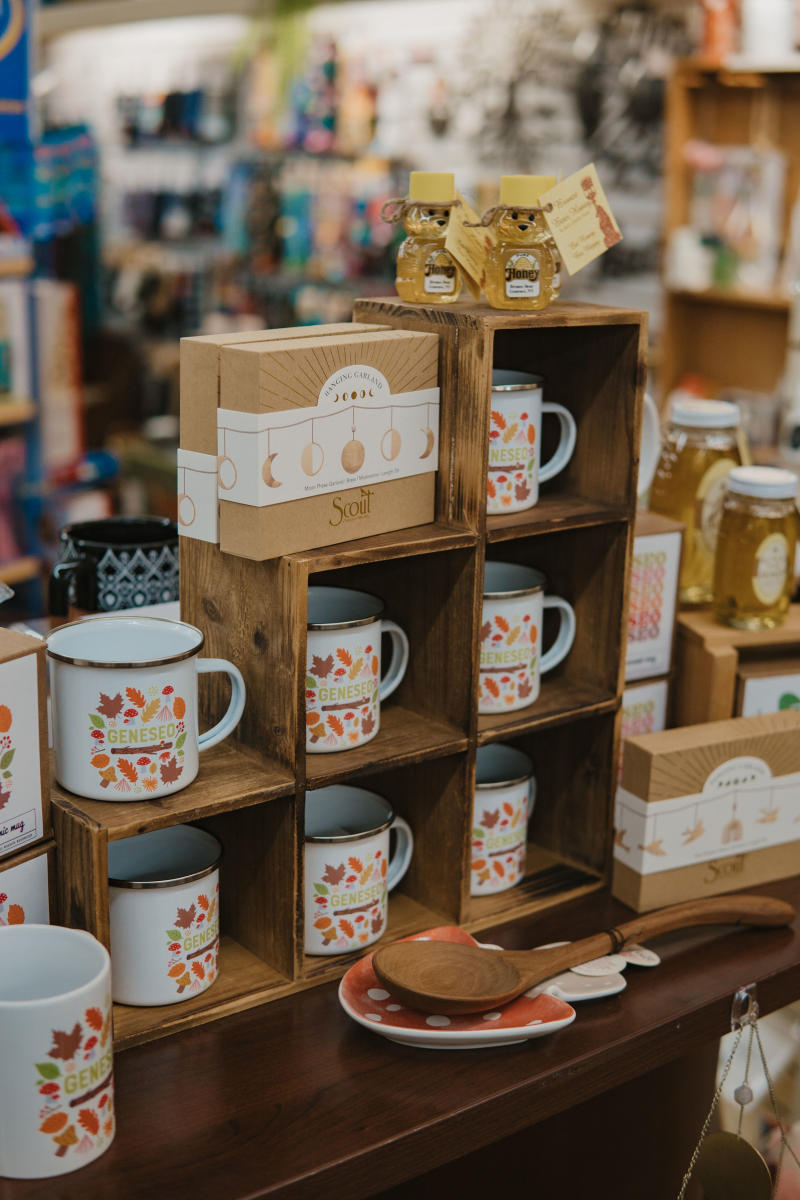 When the sun begins to set, take a walk through the SUNY Geneseo campus to watch the sunset from the iconic gazebo, known locally as a favorite sunset spot. Afterward, stroll uptown and grab dinner at the newest restaurant in town, The Bronze. A farm-to-table dining experience, indulge in a seasonal menu focused on Chef Jeff Brown's passion for fresh local flavors meaning the vegetables on your plate are likely only hours old, field to fork. Choose from an array of hand-crafted cocktails, wines, beers, and an extensive spirits list you won't find anywhere else. Relive your college days at Kelly's Saloon - be sure to sign the wall.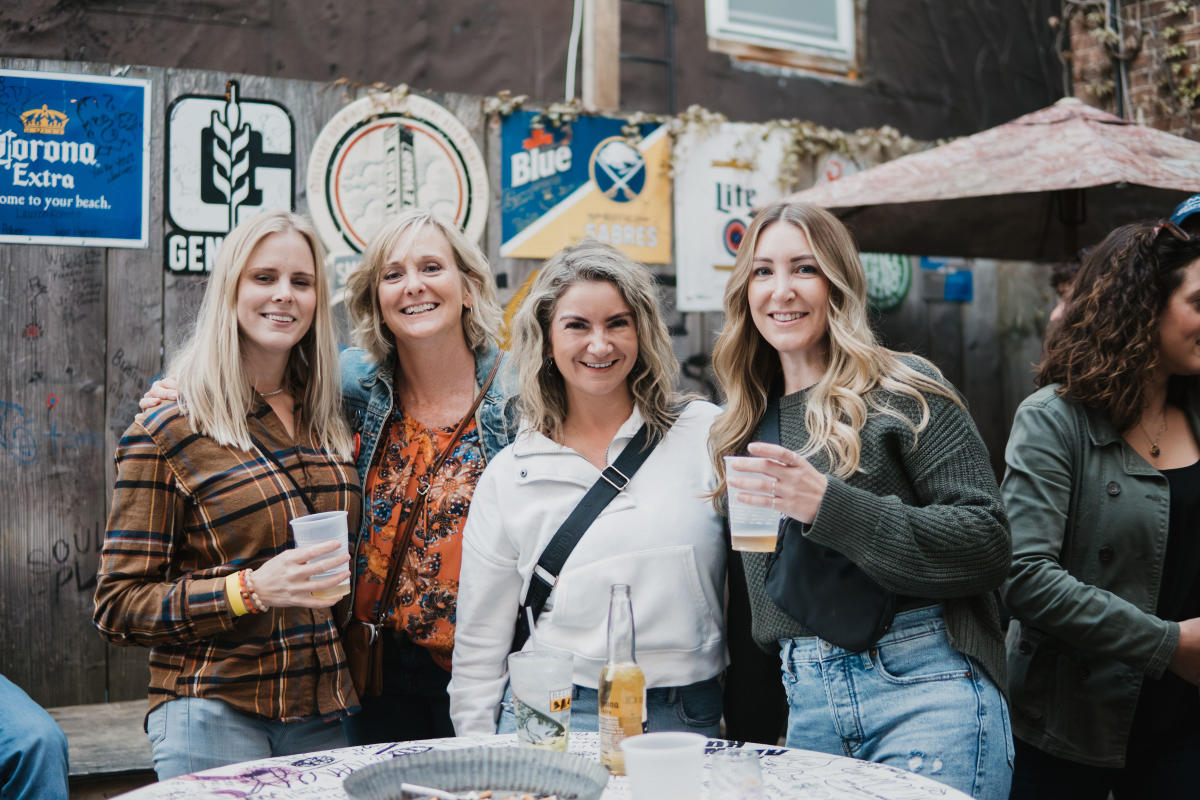 FRIDAY
Wake up early for a full day of adventure, good food, and outdoor fun. Start off with breakfast bowls and iced coffee at Cricket's Coffee, Cocktails, & Kitchen. Recently relocated to Center Street in Geneseo, Cricket's has something for everyone, including the vegetarian or vegan in your life.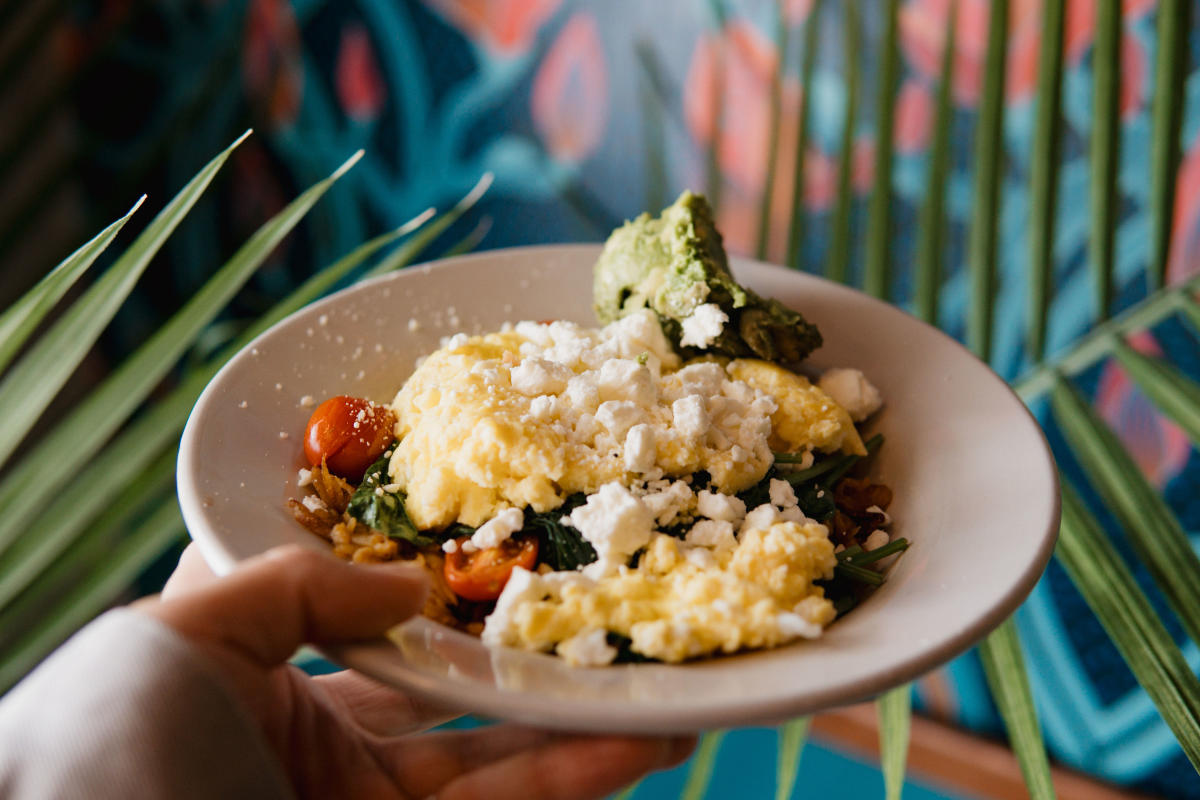 Start the day outdoors with a hike on Genesee Valley Greenway State Park steps from Geneseo and running southwest to Cuylerville. From there make your way over to the Village of Leicester where you can shop for outdoor gear at Trail Otter and hunt for treasure at 2nd Time Around Consignment. When you're ready for a break (and some lunch), stop into Gatherings at the Depot, now open under new ownership with a revamped menu of paninis, burgers, and coffee.
When the kids are ready for a new kind of fun, head to the Backyard Barnyard in Mt Morris, a petting zoo and family fun center featuring inflatables, games, and lots of animals to feed. Afterward, grab dinner in downtown Mt Morris at High Banks Tavern, known for traditional American tavern fare and a broad beer and wine selection. As the sun is setting, swing through Letchworth State Park to take in the fall foliage and breathtaking waterfalls. Don't forget to snap some selfies with the scenery.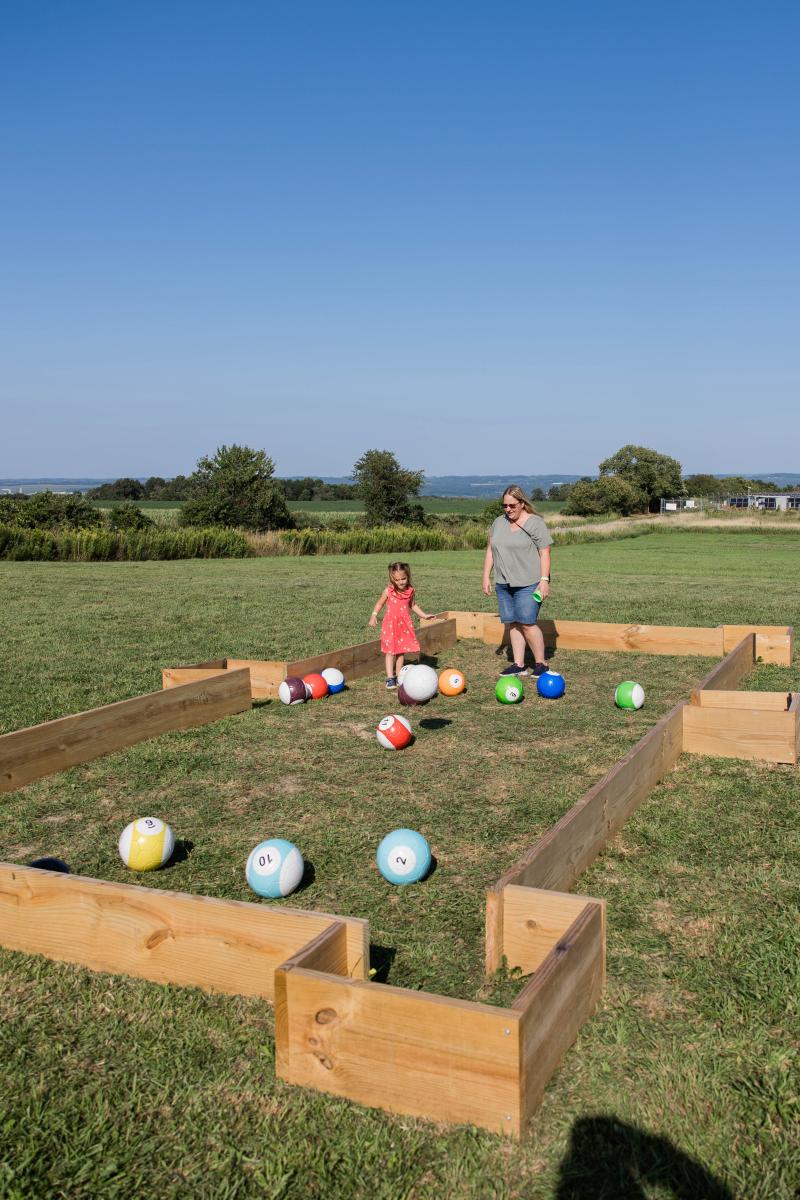 SATURDAY
For breakfast, dig into a big plate of pancakes at Cozy Kitchen in Caledonia. Just minutes away, connect with nature at Christine Sevilla Wetlands Preserve. This cattail and wooded wetland preserve is an excellent habitat for dragonflies, butterflies, and other unique wildlife. Take a stroll along the boardwalk to see what you can find hidden among the many species of grasses, ferns, and sedges lining the trail. Don't forget to keep an eye out for red-headed woodpeckers tapping at the trunks of decaying trees looking for their next meal.
Before you get to town, book a train ride with the Rochester & Genesee Valley Railroad Museum. They offer several fall events including the September Rails & Ales Train Ride featuring complimentary tastings from more than a dozen local craft breweries and the Pumpkin Patch Train Rides, a mile-and-a-half train ride through the rural museum grounds, and every child will take home a small pumpkin.
After all those adventures, you'll be ready to fuel up for the rest of the day. Head back south into Lima for a late lunch at the Normal. Dig into plates of BBQ beef brisket, munch on smoked cauliflower with lingonberry sauce, and taste their fan-favorite German potato salad.
Ready to get your holiday shopping done early? Explore tons of antique shops in Mount Morris including Carvings & More, Allegiance Antiques, and Trailside Treasures. History comes to life among the aisles, where you never know just what treasures you'll uncover. Slightly further south in the Village of Nunda, you won't want to skip shopping at The Valley Shop, where you'll find locally-made products, seasonal home decor, and artisan items.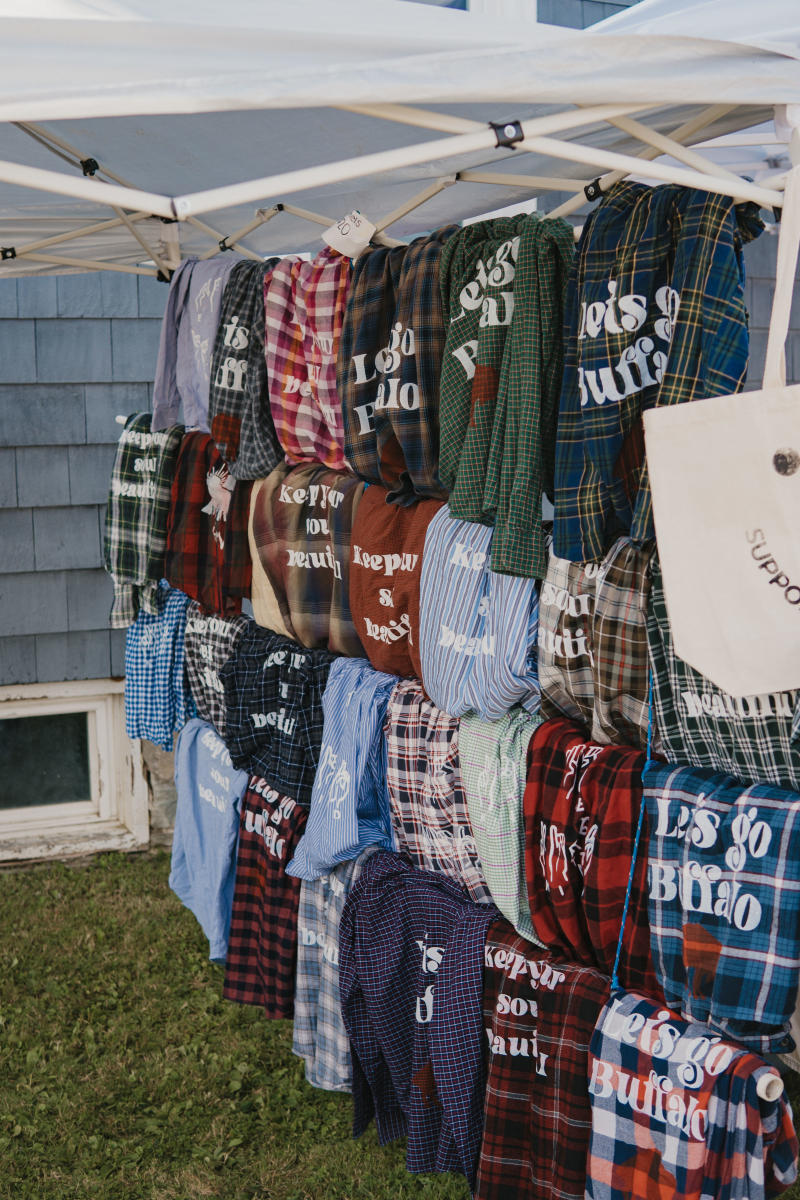 Finish the day with dinner at the Whistling Farmer Pub located at Woodlynn Hills Golf Course offering a menu of farm-fresh cuisine sourced by local New York farmers, breweries, cideries, and wineries. The rich agricultural offerings of the Genesee River Valley allow Executive Chef Mike Vasile to create farm-fresh dishes with ingredients from local partners.
SUNDAY
It's the last day of your long weekend! Stretch your legs and kick off the last day of the weekend with a hike at the ​​Conesus Lake Wildlife Management Area, located at the south end of Conesus Lake, explore this pristine parcel of over 1,000 acres of undeveloped marsh, grass, and woodland.
Then head north for coffee and snacks at Six Sprouts Farm Market, a brand-new destination in Avon. Six Sprouts is your one-stop shop for local produce, freshly roasted coffee, baked goods, and artisan ice cream in the on-site cafe.
And no Sunday in the fall is complete without cheering on the Buffalo Bills at a stop on the LivCo Libation Loop. Dublin Corners Farm Brewery, in Linwood, serves up Bills-themed beer and free pizza for fans. At Geneseo's first brewery, Strange Design Public House, you'll find rotating beers on tap and a full brunch menu. In Livonia, OSB Ciderworks offers unique cider flavors and Buffalo Bills-themed merch. No BS Brew Company is packed with craft brew aficionados on game day, stop by for good sips and bites. Owned and operated by SUNY Geneseo alumni, Rising Storm Brewing Company serves up locally inspired brews on their picturesque property.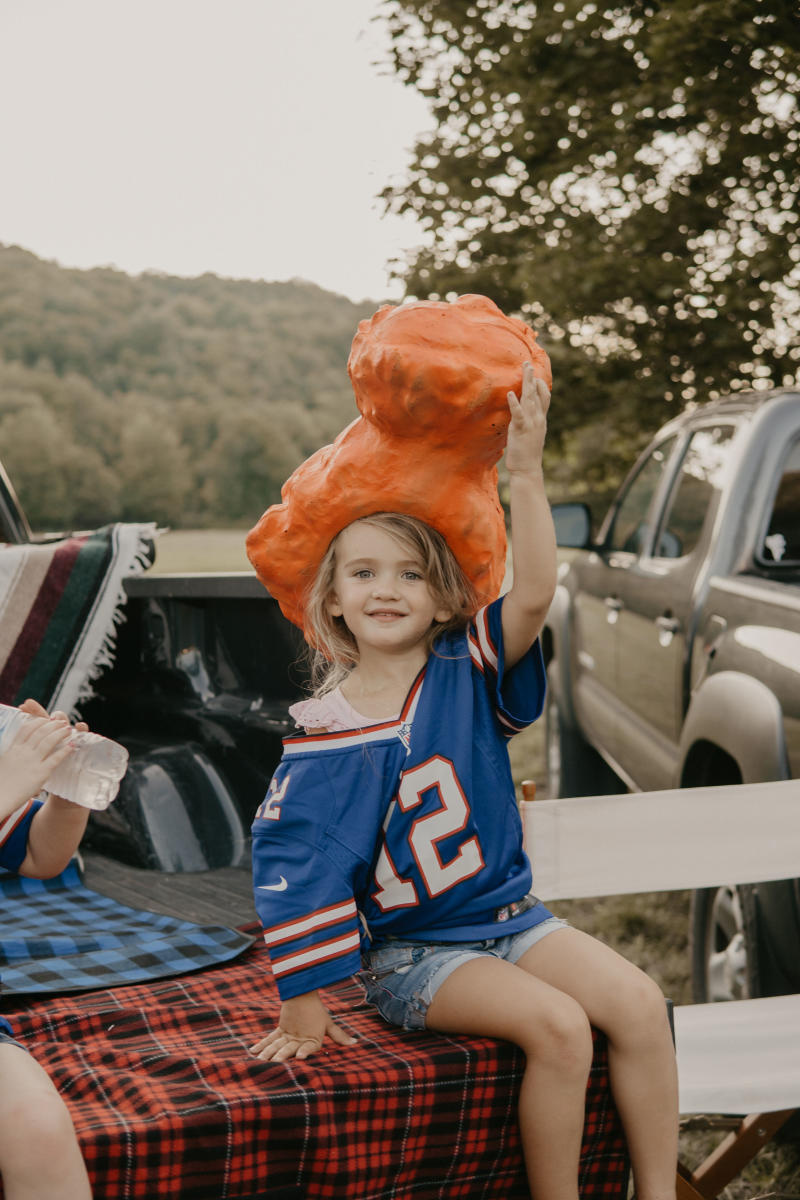 While watching the Bills win, dig into a plate of the Western New York specialty, Buffalo Chicken Wings, served in either hot, medium, or mild buffalo sauce, with blue cheese and celery. Local tip, don't ask for ranch with your wings.