Lake Life, Local Eats, and Fresh Brews.
Just minutes from Conesus Lake, Livonia is a charming village worth soaking in this summer.
Livonia has been an important spot on the LivCo map since the village's establishment approximately 200 years ago. In years past, the lakeside village stood as a trade destination along the railroad, and now it welcomes travelers with its historic appeal, quiet charm, unique accommodations and dining options, and lively music scene. Will your travels bring you to Livonia this summer? If so, here's how to spend the day in the village and surrounding area.
---
GRAB BREAKFAST IN AN UNEXPECTED SPOT
A brewery might not be the first place you think to go for breakfast, but you'd be remiss if you didn't try the amazing breakfast options at little Lake Brewing. This micro beverage center is just as cozy and welcoming as a favorite café or bakery, and the morning menu offers fresh pastries and savory breakfast sandwiches. Stop in and fall in love with the egg and aged cheese sandwich, served alongside a freshly brewed cup of coffee, then stop back in later in the day for artisanal brews and live music regularly scheduled throughout the summer months.
EMBRACE THE LAKE LIFE WITH LOCAL RENTAL GEAR
You don't have to enjoy Conesus Lake just from the shoreline. You can get out on the water, too. You can rent a boat from Mark's Leisure Time Marine to take out or launch your own kayak or paddleboard. Didn't bring your own? No worries, Tropical Creations Boat Rentals offers pontoon rentals as well as kayaks, paddleboards, and canoes. You'll quickly see why this lake is known as the jewel of LivCo and one of the best spots in New York to fish, paddle and play.
ENJOY A LITTLE RETAIL THERAPY
You can't visit LivCo without checking out the amazing local shopping options. While in Livonia, stop by Simply Positive, a gift shop that offers something for every traveler and everyone on your gift list. Whether you're searching for a souvenir for yourself or a special item to bring to someone back home, you're sure to discover something you love among the shop's artisan and handcrafted items, chocolates, coffees and more. Have a little extra time in your day? Check out the shop's lineup of events and classes!
COOL OFF WITH A SWEET TREAT
Feeling a bit peckish? Cool off from your time on the water with an ice cream from Twisters Ice Cream Shop. You definitely won't be left wanting for options here. This local favorite business offers homemade ice cream and custards in nearly 50 different flavors.
SIP ON LOCAL BREWS
If you're working your way around the LivCo Libation Loop (or even if you're not), a visit to No BS Brew Company and OSB Ciderworks is a must. Pre-dinner drinks at No BS Brew Company, situated on the north end of Conesus Lake, will include more than a dozen on-tap options, as well as mixed drinks and local wines. Afterward, head on over to OSB Ciderworks to discover the family-run cideries' local-inspired libations.
DINE OUT FAMILY STYLE AT A LOCAL FAVORITE EATERY
Once you're ready for dinner, it's time to see why locals and visitors alike love Ember Woodfire Grill. A welcoming patio and live music are just the icing atop a menu filled with tantalizing, tempting options like the Neapolitan-style wood-oven pizza, the 18-day dry-aged steak burger, and the chicken wings served with one-of-a-kind sauces like raspberry jalapeno and Guinness beer sauce.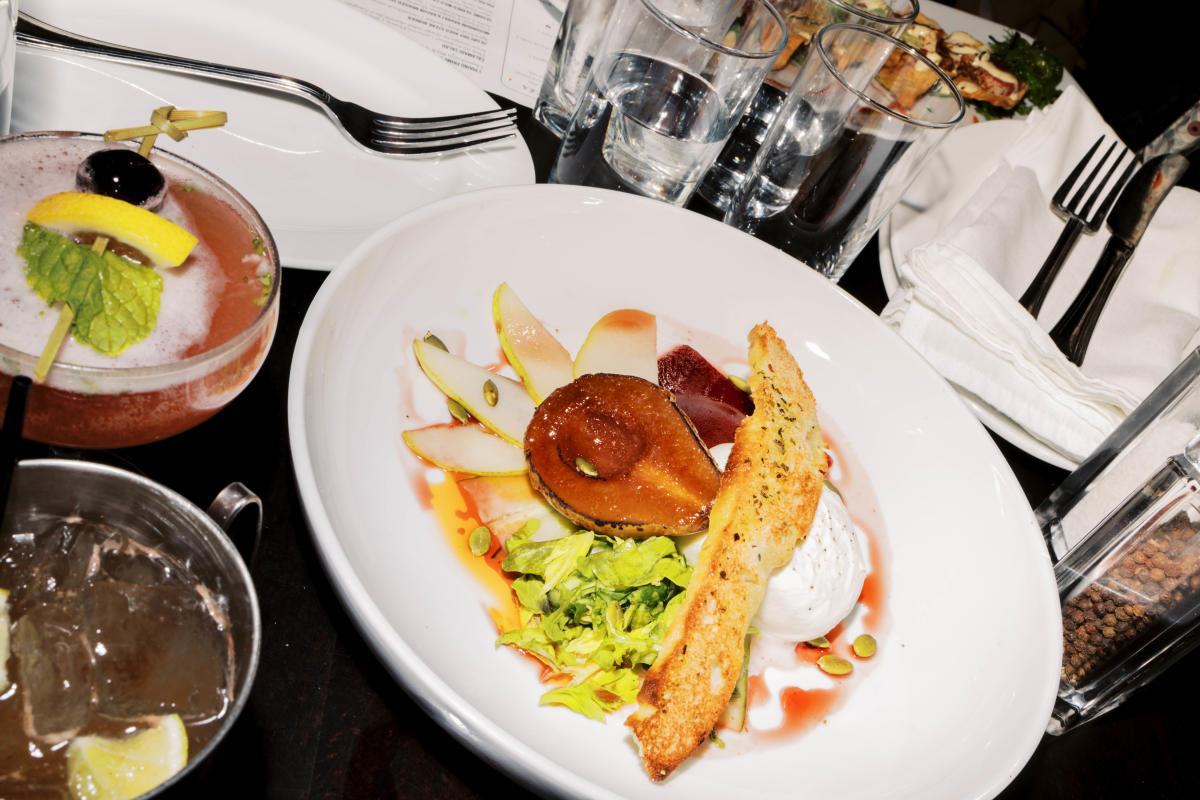 END THE DAY WITH A FUN ROUND OF MINI GOLF AND GO-KARTS
What better way to end the day than with a little friendly competition? At Minnehan's Fun Center, you can battle it out with friends and family on the mini golf course, go-kart track, or inside at the arcade. This spot is perfect for the whole family! And if you're craving another round of ice cream, you can top off the evening with a towering cone of ice cream, drenched in hot fudge and rainbow sprinkles.
WATCH THE SUNSET BY THE WATER
After you've indulged in a tasty, filling dinner, you might feel the need for a leisurely walk (and a couple of sunset selfies). If so, there's no better place than Vitale Park, a popular spot on Conesus Lake. The park boasts ample amenities, such as gardens, walking trails, restrooms, and a nature center.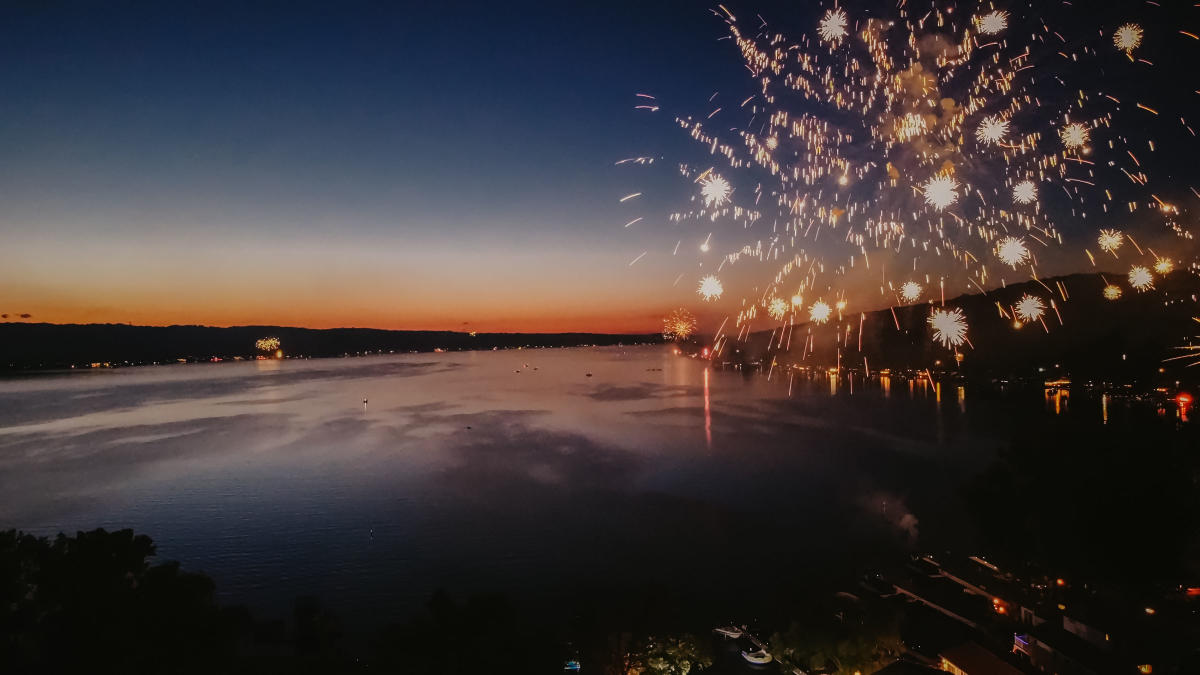 PRO TIP: Visit Conesus Lake on July 3rd for the Annual Ring of Fire. After the sun sets, folks place flares around the lake, giving it an otherworldly glow, and capping off the night with an epic firework show.