As the world eagerly awaits the next total solar eclipse — the Great North American Eclipse — occurring Monday, April 8, 2024, many travelers are already making their plans to be in the perfect spot for eclipse viewing — the path of totality — when the big moment arrives. LivCo is one of the lucky destinations that lies on the path of totality that crosses North America in a thin line, providing optimum viewing conditions. This will be the first total solar eclipse in Livingston County in nearly 100 years making it your dark sky destination for the 2024 total solar eclipse! In April, spectators from near and far will make their way to the Genesee River Valley to experience this astronomical event in its full glory. Will you be one of them?
YOUR OFFICIAL ECLIPSE RESOURCES
Where can you find the most comprehensive, up-to-date information on all things related to the 2024 total solar eclipse in Livingston County (an experience we're calling LivCo Sol)? Go to LivCoSol.com, our official information hub for both locals and visitors, outfitted with all the information you need for a safe and enjoyable eclipse-viewing experience.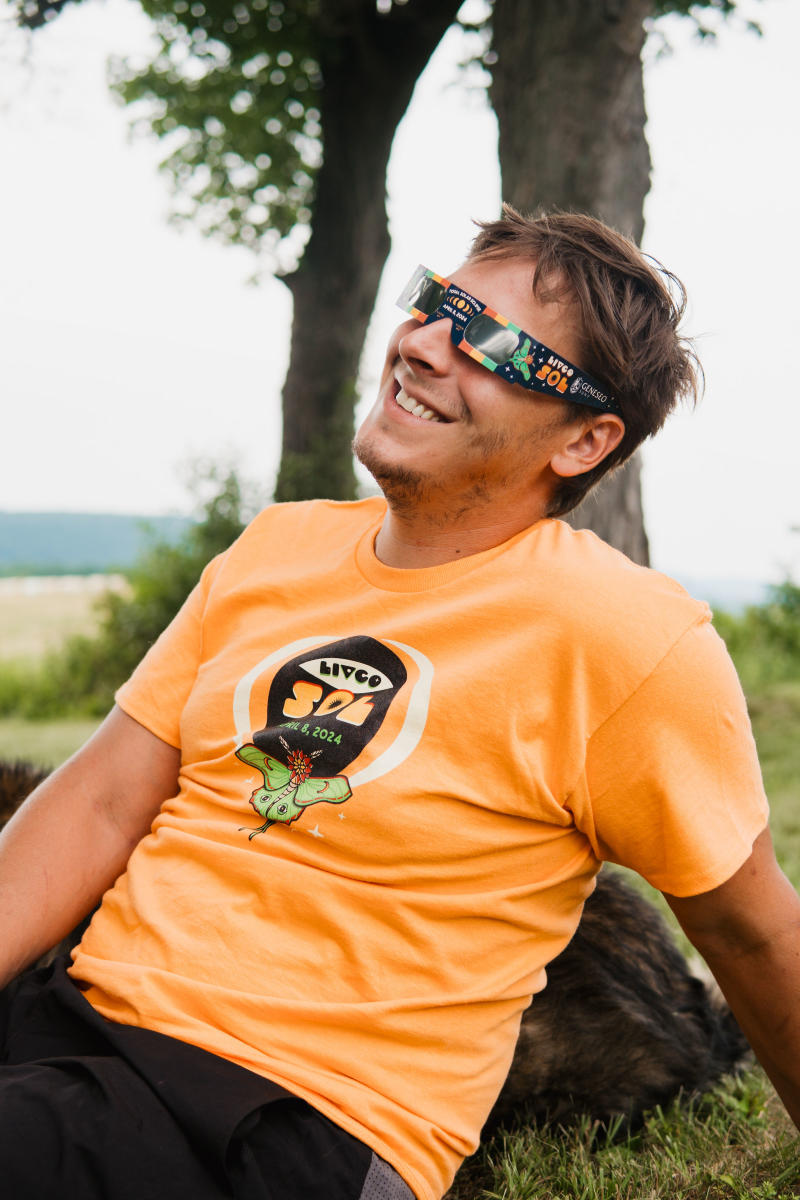 LIVCO SOL VIEWING LOCATION
Where: Caledonia, New York
Celebrate this unforgettable day with your friends and family at the LivCo Sol Viewing Site. You can join us at the official area viewing site in April at the Livingston County Fairgrounds in Caledonia. There, you'll find campsites, parking spots, music, food, vendors and much more, for a celebration spectacular worthy of this rare, lifetime event.
Although we're hoping to have everyone join, for public safety purposes, when the Livingston County Fairgrounds has reached capacity, additional viewers will not be allowed to enter the area. We highly recommend reserving your tickets and/or parking spaces ahead of time or having multiple options if your first option is filled up.
START PLANNING YOUR TRIP TODAY
If your eclipse viewing plans include a trek to LivCo (and we hope they do!), here's what you need to know, as well as where to stay. We recommend booking your accommodations well in advance, as this event is sure to increase demand; for the best rates and most options, plan ahead. While we don't expect accommodation options to last for long, as we get closer to the eclipse, you can still find stays available at these recommended properties throughout LivCo.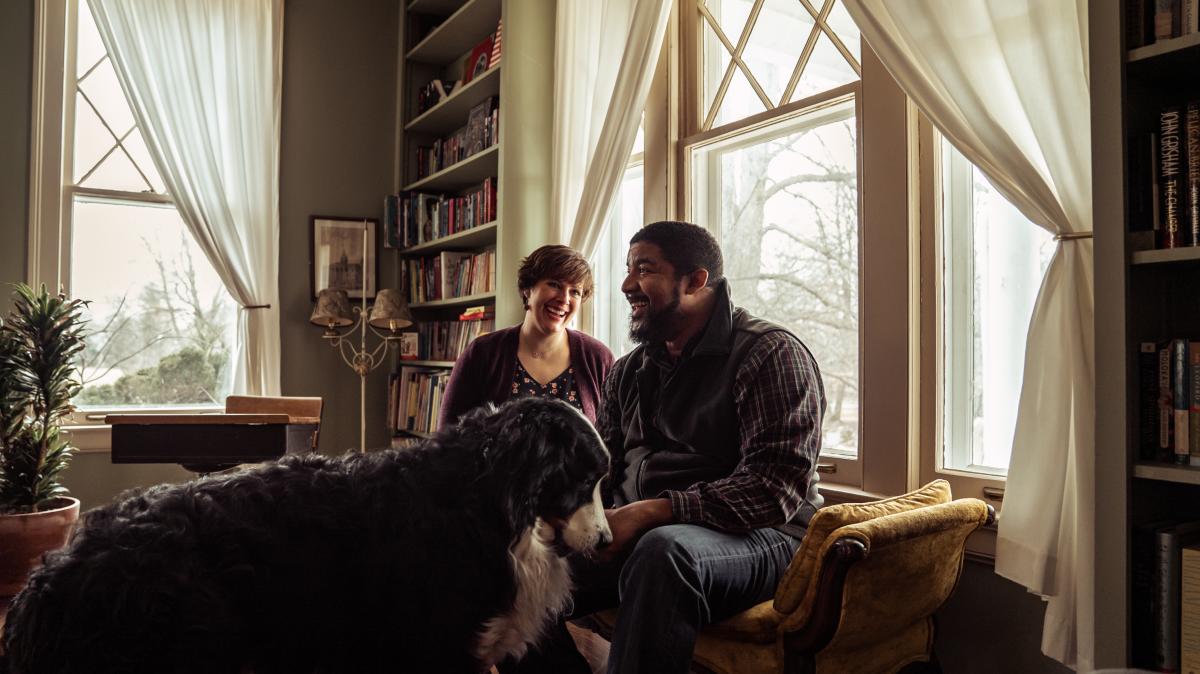 Looking for a place to stay? These spots are booking for the 2024 eclipse:
Allegiance Bed & Breakfast
Where: Mt Morris, New York
For an eclipse stay with historic appeal, choose Allegiance Bed & Breakfast. Set in a restored, early 19th-century mansion, the Victorian-era miniature White House offers eight unique guest rooms.
Country Ranch Rental
Where: Geneseo, New York
Keep it simple at this peaceful and centrally-located spacious home rental available on AirBnb. You can enjoy an eat-in kitchen, large spacious dining living room, and sleeping space for the whole family.
Blue Rose Bed & Breakfast
Where: Mt Morris, New York
Snag one of the coveted three guest rooms available for the eclipse at Blue Rose Bed & Breakfast. An award-winning, picturesque property listed on the National Register of Historic Places, it's within walking distance of dining and shopping and just five minutes from Letchworth State Park. This bed and breakfast is taking eclipse reservations by phone only and each stay will include complimentary eclipse glasses.
Charlton Farm
Where: Avon, New York
In Avon, New York, Charlton Farm is a historic property dating to the late 1800s and situated on 30 acres of spectacular scenery. Choose from a handful of beautifully appointed guest rooms during your stay and, when you're not watching the eclipse, be sure to check out the farm's working grounds.
Country Inn & Suites
Where: Mt Morris, New York
This centrally located hotel is near I-390, Letchworth State Park and Mt. Morris, making it ultra-convenient for getting around during those busy pre- and post-eclipse dates.

Gezellig Huis Rental
Where: Livonia, New York
This home rental takes its name from the Dutch word for "cozy." Perfect for a family stay, the private house offers its own waterfront and easy access to Letchworth State Park, local restaurants, wineries, breweries and hiking.
Hillcrest Estate
Where: Pavilion, New York
A beautiful, historic and restored property on 120 acres, Hillcrest Estate has been a favorite with discerning guests for over a century. Become one of those discerning guests when you book the property's special solar eclipse package, available Sunday through Tuesday, April 7–9, 2024. Special amenities are included and rooms are limited.
Quality Inn Geneseo
Where: Geneseo, New York
Another budget-friendly property that's a perfect pick for seeing the eclipse conveniently, the Quality Inn Geneseo offers a range of desirable amenities, including free WiFi and free breakfast.
Hampton Inn Geneseo
Where: Geneseo, New York
This budget-friendly property is just five minutes from the State University of New York Geneseo, as well as area shopping and dining.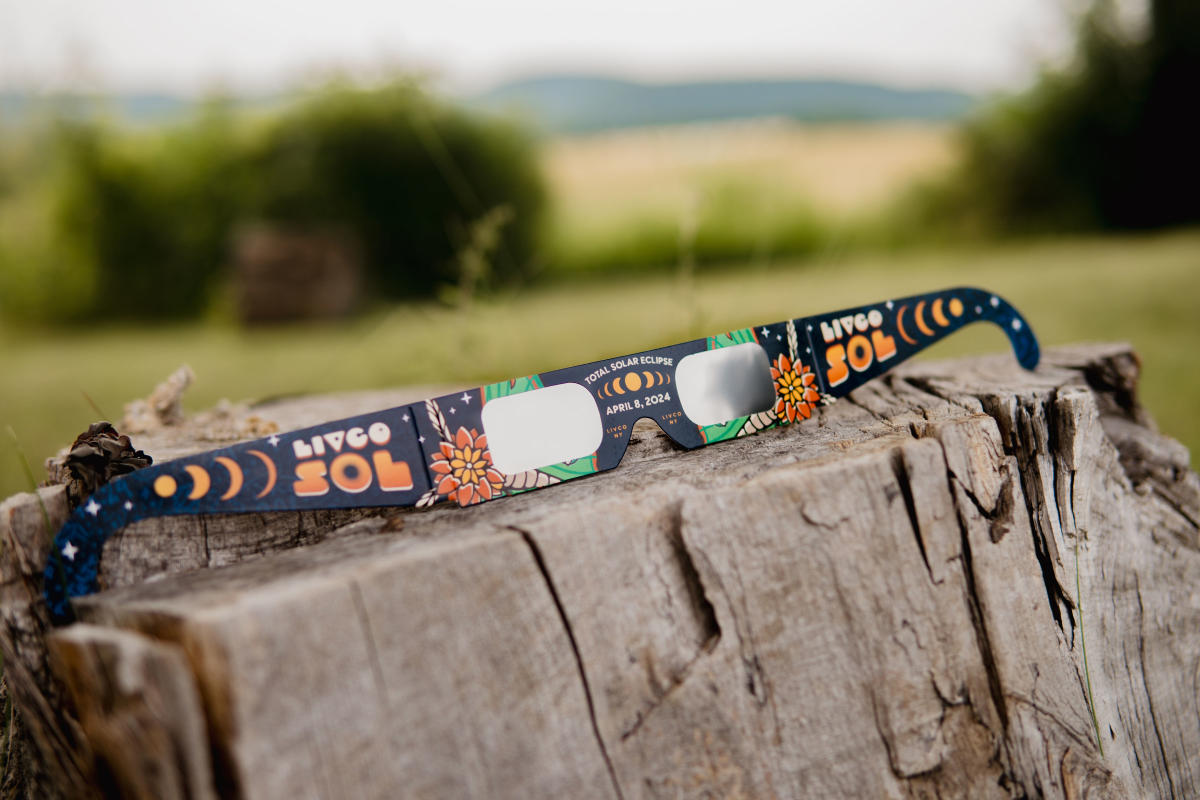 DISCOVER MORE WAYS TO STAY
Beyond these favorite hotels, bed and breakfasts, and rental options, you can also explore other ways to stay in LivCo during the 2024 solar eclipse. More short-term rental options can be found throughout the county as well as campgrounds and parks. In addition to these spots, check for availablity via HipCamp.com and HarvestHost.com. Both of these online booking platforms allow you to book campsites outside of formal campgrounds, such as on private property or even at unique venues such as breweries or wineries.
GEAR UP FOR THE ULTIMATE VIEWING EXPERIENCE
Don't want to wait for April 8th to get the fun started? You can shop for a range of eclipse-related gear, memorabilia, and souvenirs at VisitLivCo.Shop. You'll find t-shirts, hats, and, of course, the requisite LivCo Sol eclipse glasses. In town? Pick up your glasses at our offices in Geneseo (6 Court Street, Geneseo, NY 14454).
Wherever you end up staying for LivCo Sol, be sure to plan ahead. Don't just think you can arrive in the area and "figure it out when you get there."
We expect demand and traffic to be exceedingly high during this special event, so be sure to stock up on supplies, cash, fuel, and food ahead of your arrival, in order to avoid long lines and limited supplies. If you're traveling in an RV, be sure to have it serviced and fueled up ahead of your trip to LivCo. Keep your personal safety and security in mind.
Spotty Cell Service: As cell service may be spotty due to increased volume, create a communication plan with family members or fellow travelers that is not reliant on cell service.
Make a Group Plan: Consider having an out-of-area friend or family member that you can all check in with, if needed or separated. Likewise, if in a crowded area, pick a common gathering spot to meet up after separating.
Expect Traffic: Traffic will be heavy and lines for local services such as restaurants, gas stations, grocery stores, and retail stores may be longer than usual; allow for extra time to get where you need to go.
Keep Items Secure: As is the case when attending any crowded event, also be sure to keep valuables on your person (so not in your vehicles or left at a campsite) and secured.
Pack In, Pack Out: Lastly, as you pack up and head out, remember to keep our communities and public spaces clean and safe — pack it in, pack it out!