Harvest season is an abundance of fun in Western New York.
There's no question harvest season is a fun few months in Western New York, as the abundant farmland in LivCo provides family friendly activities from apple picking and pumpkin patches to hayrides and corn mazes.
Local produce peaks, with farm stands unloading a bounty of gourds and baked goods. So pack up the car and take a full weekend to 'fall in love' with the best of what Livingston County has to offer this season.
Pumpkin Picking
Before it becomes a hotspot for Christmas trees and wreaths, the family-owned and operated Baughman's is a pumpkin patch every year until late November. Wheel through the acres to pick your perfect orange orb, then take it home to carve up into scary porch decor for trick-or-treaters. Swing through J & A Farm Market in Avon, a family-owned and operated greenhouse and farm market where you can stock up on mums, gourds, baked goods and pumpkins during the fall season.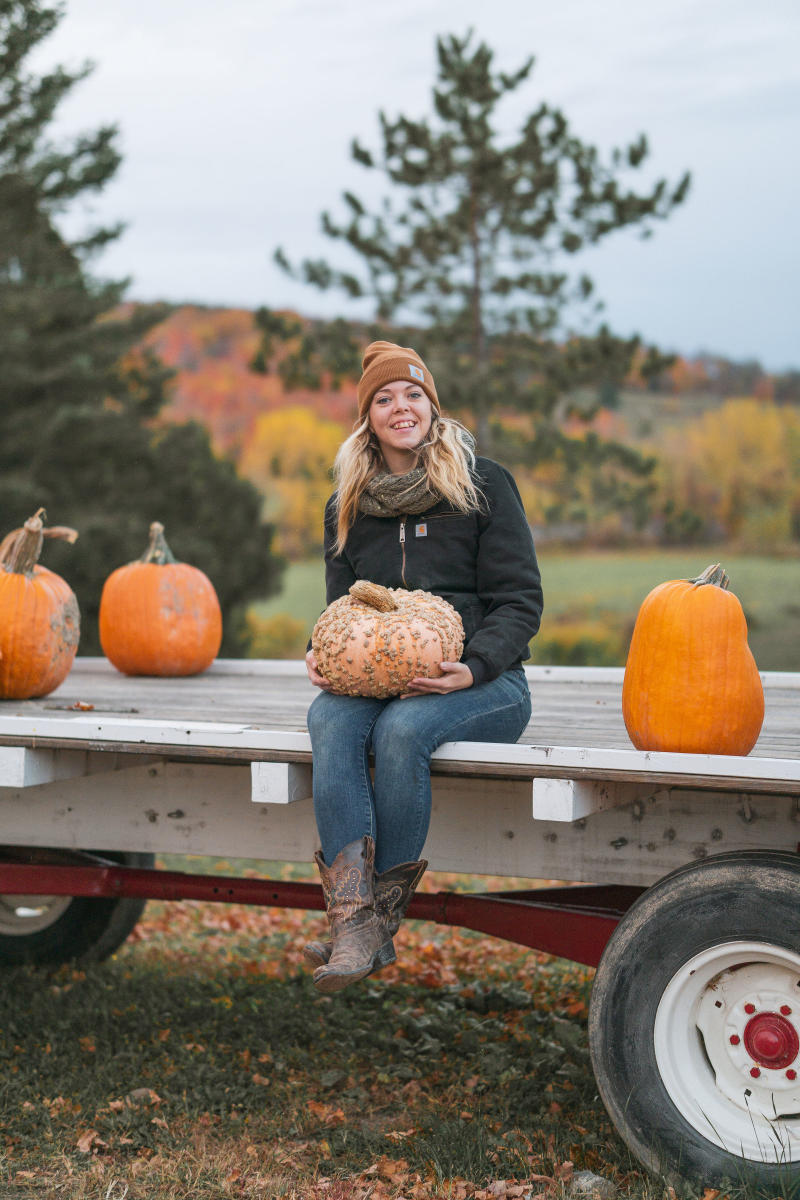 Genesee Country Village & Museum
Spend a day exploring the largest living history museum in New York State, with a working, historic nineteenth-century village of 68 buildings including the John L. Wehle Gallery, home to one of the finest collections of sporting and wildlife art in America. Check out the Nature Center for hundreds of acres of woodlands, meadows, old fields, geologic formations, ponds, and streams. The five miles of themed nature trails and 175 acres of wildlife habitat are open to the public year-round.
Harvest season is a particularly lively one at GCV&M. Sip brews at the Hop Harvest Festival on September 10th, attend one of the multi-course, period-appropriate Hosmer's Inn Dinners, and experience old-country living at the Agricultural Fair with vendors, live animals, and more. And celebrate spooky season at their candlelit ghost tour during Spirits of the Past.
Letchworth State Park
Head to Letchworth State Park for 66 miles of hiking trails and picturesque roads that provide breathtaking views of the three main waterfalls — the largest of which flows over a 160-foot cliff. Visit during autumn for immaculate leaf peeping (we recommend packing a charcuterie picnic and enjoying the view). While in Letchworth, be sure to check out the Autism Nature Trail (ANT), the first-of-its-kind interactive nature trail for everyone - especially visitors on the autism spectrum and those with different levels of abilities.
As one of the largest outdoor spaces, it makes sense Letchworth would play host to several fall events, notably the 4th Annual Fall New York State Yoga Festival, a daylong yoga, hiking, and shopping event on Sunday, October 2nd. Head back into town for the annual Letchworth Arts & Crafts Show, from October 8th to 10th, to check out over 200 arts and crafts vendors.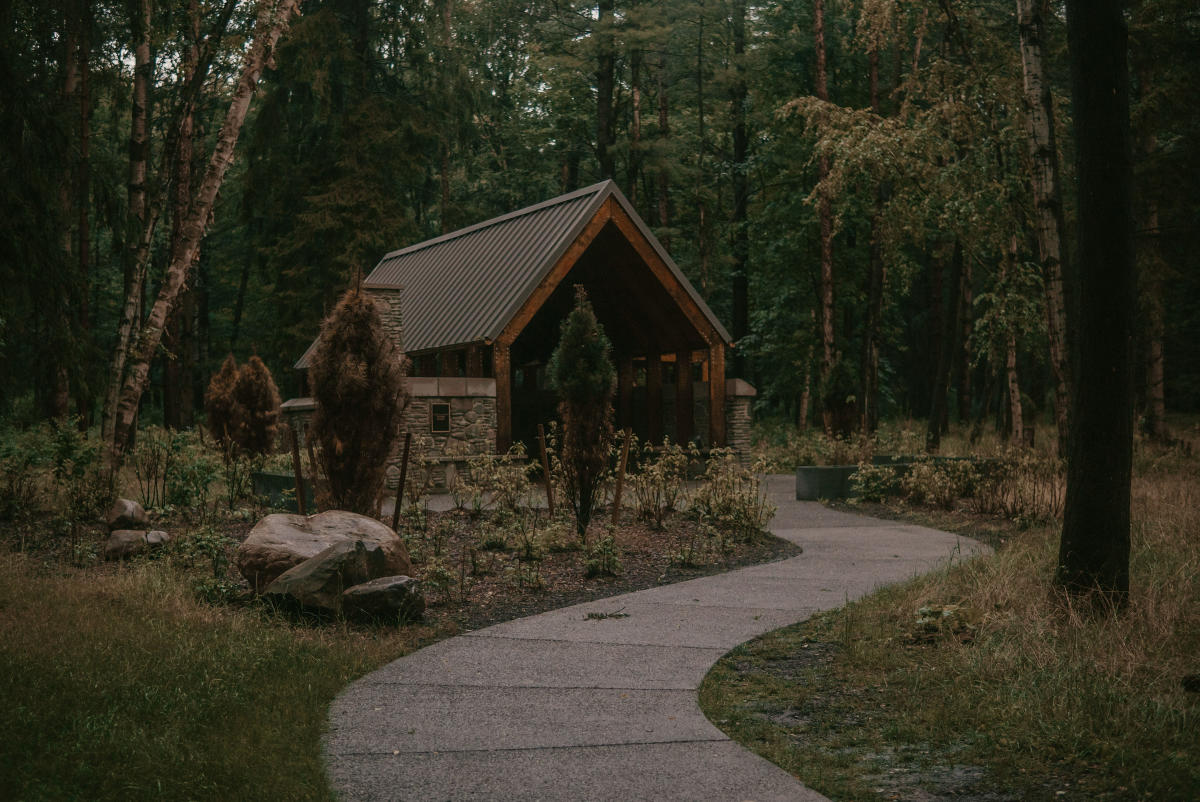 Explore Ten Stations on the Autism Nature Trail
Sensory Station: A collection of leaves, moss, fossils, and animal fur to touch, handle, and smell
Sunshine Slope: A gentle maze that includes a viewing platform, three cocoons, and "Alone Zone"
Music Circle: A variety of nature-inspired musical instruments encouraging creativity
Curiosity Corner: A gliding seat, ant-shaped boulders, and access to a cut-through back to the beginning of the trail
Reflection Knoll: A quiet halfway point under a canopy of trees, with etchings of woodland creatures hidden in the boulders
Meadow Run and Climb: A place to run, jump and balance along beams and an obstacle course
Design Zone: A space where visitors can manipulate materials into patterns and structures
Playful Path: A place of twisting paths with surfaces including coarse gravel, log rounds, and sand
Caroline's Nook: An area of carefully spaced seating set under a natural canopy
Celebration Station: A final stop for visitors to express themselves through writing and drawing