LIVCO IS PACKED WITH MUSEUMS EXPLORING OUR HISTORY — AND FALL IS THE PERFECT TIME TO VISIT THEM, ESPECIALLY AS WE CELEBRATE A HISTORICAL MILESTONE, WHISKEY 7'S 80TH BIRTHDAY AT THE NATIONAL WARPLANE MUSEUM.
Eighty years later, the World War II Whiskey 7 airplane still flies through the skies of the Genesee River Valley.
The National Warplane Museum, located in Geneseo, is the home of Whiskey 7, which is well-known as the lead plane in the second wave of Normandy paratrooper landings on D-Day during World War II. Built by a Douglas Aircraft factory in Long Beach, California, Whiskey 7 was first delivered to the U.S. Army in 1943. After the plane's illustrious military career, it was converted for civilian use, serving as an airliner and cargo aircraft before making its way to a series of museums, and, in 2005, making the National Warplane Museum its permanent home.
This historical Livingston County museum continues its efforts to restore the plane to its 1943 glory, but, in the meantime, celebrates the aircraft's legacy at every chance. In 2014, the museum flew Whiskey 7 back to Normandy for the 70th anniversary of D-Day, dropping parachutists in an honorable display organized by the Liberty Jump Team. And this fall, the museum is gearing up to celebrate Whiskey 7's 80th birthday at the end of September. All are invited to the party, which will include dinner and dancing in the museum's hangar, as well as live music from a swing-style band. Happening on September 23rd, start the day with flight experiences and learning from living history reenactors. Close out the celebrations with a BBQ dinner and Finger Lakes wine. Don't forget 1940's attire is highly encouraged, but not required!
Can't make it to this unforgettable evening of fun? A stop by the National Warplane Museum is a great time no matter when you travel to LivCo. See the museum's impressive collection of aircraft and, if you're brave enough, book a ride in one of the museum's historic aircrafts. Make sure to check the museum's calendar, too, for air shows and other fun.
Every year in the spring, the museum puts on the Geneseo Airshow, right from their grass strip airfield called the Greatest Show on Turf!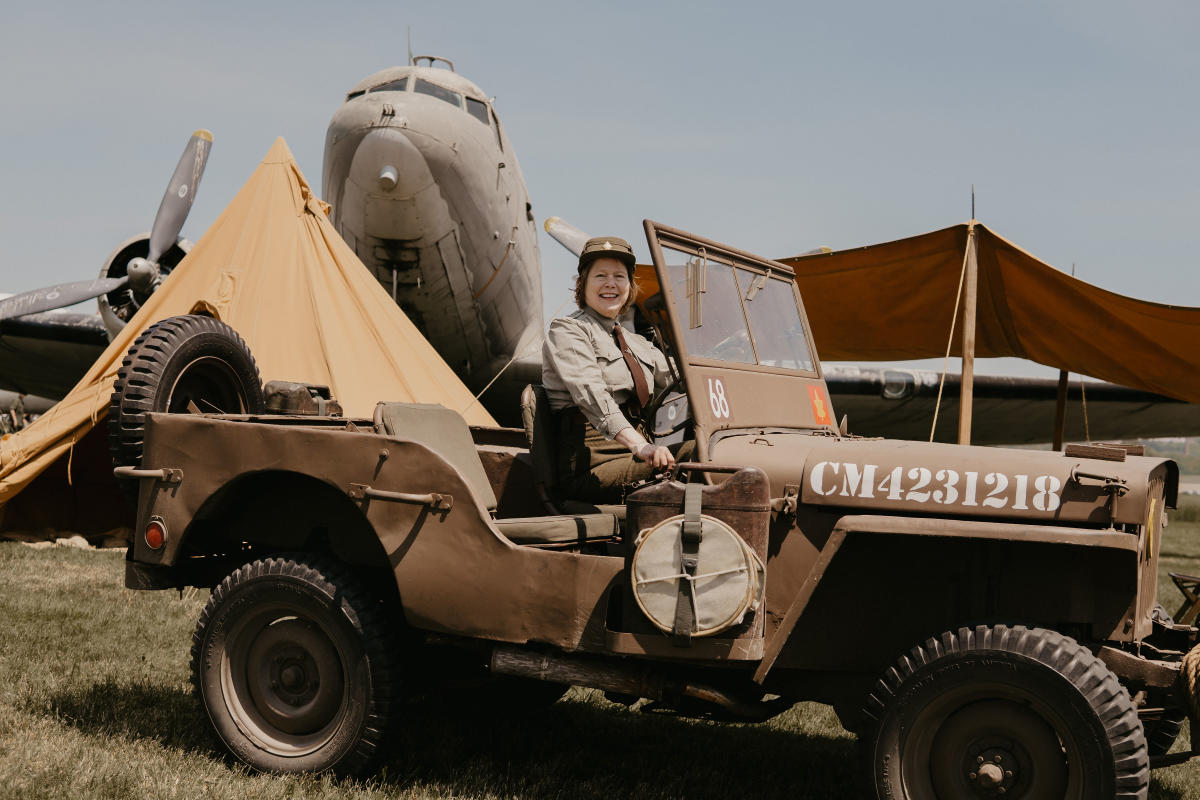 ---
Want to learn more about the region? Explore These museums.
The Genesee River Valley is filled with historical intrigue and excitement, whether you're interested in learning about local culture, industries, artists, or the Indigenous People who have called this area home for thousands of years. Here's what you can expect as you explore the history of LivCo.