As warm weather slips away, Lake Bum Co. keeps the summer vibes going all year long.
Follow Lake Bum Co. on Instagram, and you'll find countless pictures of #lakelife: rippling blue waves, brightly colored wake-surfing boards, and spectacular sunsets fill the screen. But what does each picture have in common? Sweatshirts, t-shirts, and trucker hats featuring Lake Bum Co.'s eye-catching logo.
Founders Alexis Merle and Mary Ellen Merle Calabrese launched Lake Bum Co. with the goal of creating a product that embodied their summer lifestyle on Conesus Lake – the sisters-in-law from Dansville visit a shared family lake house each weekend.
Calabrese, who described the brand as 'trendy and cool,' was inspired by beach brands you might find in the Caribbean or Florida. "There's nothing like that in our area," she said. "We spend the summers here, and we wanted to find something that we want to wear. So, why not just create it?"
The sisters-in-law work together, with Calabrese spending more time on the business side, and Merle tackling social media and the designs themselves.
Each collection will be a limited release, with new designs launching each summer. The pair markets the brand to locals and vacationers alike who return to the lake and LivCo each summer. Merle said she hopes to make launches an ongoing tradition for the community.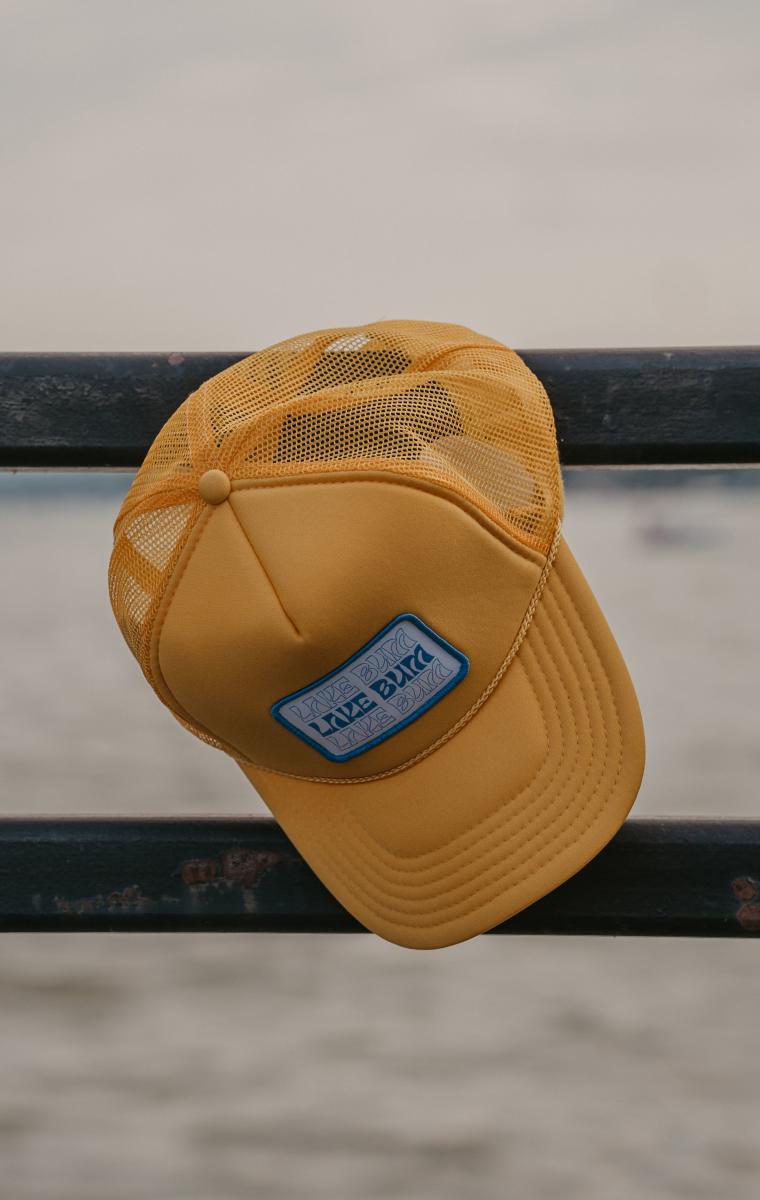 "You don't have to travel to have a getaway," said Calabrese. Both women stressed the importance of Livingston County's community to their new business. By showcasing the lake lifestyle, they believe they can work together with other local businesses to increase tourism and appreciation for Conesus Lake.
One such moment was a recent pop-up shop at little Lake Brewing. Not only did locals come to support the shop, but shoppers made the drive from Rochester after seeing advertisements on social media. The sale went better than expected and more stock has already been re-ordered for another launch.
"The goal with (pop-up) partnerships is we can recreate a day at the lake by showing people buying the clothing where they can get a good craft beer or iced coffee," said Calabrese. "We can be mutually beneficial."
During the off-season, the sisters-in-law plan to keep growing Lake Bum Co. They recently launched a website, will be creating fresh designs for next summer's launch, and may even sneak in a launch just before Christmas (keep your eye out!). They plan to dabble in children's and baby clothes, and may even expand to include other lakes in the area – but LivCo will always come first.
"We spend a lot of time in this county, and we have no intentions of moving," said Calabrese. When someone wears the Lake Bum Co. brand, the duo hopes to spread pride for Livingston County and wants customers to feel like they are on vacation.
"You're a local when you're wearing it," said Merle.