Comfort Food is a Must-Eat During the Winter Months
Winter means it's time for layers – and in the quaint village of Mount Morris, there's more than one good way to achieve that. Right on Main Street is one of Livingston County's most beloved Italian dinner destinations: Questa Lasagna, a charming storefront eatery that serves homemade variations on the layered pasta dish. "Our name literally means 'this lasagna,' in Italian," said owner, Tim Knowles. "We had seven different kinds of lasagna when we opened in 2010 – it's an incredible food, very versatile and I had bantered about this concept with a chef friend of mine for years."
Knowles, a Brockport native, trained at the Culinary Institute of America in Hyde Park and worked as a chef for many years – primarily for hotels and independent restaurants in Rochester and the Finger Lakes – before meeting Brooklyn developer Greg O'Connell, who was buying up properties on Main Street in Mount Morris, revitalizing the entire town to make it a destination for Finger Lakes tourists. A friend then introduced Knowles to the Livingston County Economic Development team who helped get the business up and running.
"Mount Morris wasn't high traffic at the time, compared to something like Monroe Avenue in Rochester," said Knowles. "But I talked to Greg about his vision to rehab the building, and fortuitously for me, it turned out to be an interesting and successful spot."
Part of that is due to the fact that Questa Lasagna is located less than one mile from the main entrance of Letchworth Park, which draws tens of thousands of visitors year-round. Questa Lasagna opened first, followed shortly after by a tearoom, more dining options, and several antique stores. Knowles was also involved in Zeppo's Creekside Creamery, which serves up handcrafted ice cream for the hiking masses.
At first, Knowles thought counter service would be most successful. He began by offering blended seating and takeout, in a fast-casual style that was ahead of its time, but soon realized that his guests wanted to stay and enjoy the cuisine in-house. So, he pivoted, eventually purchasing the adjacent building to add more square footage to the dining room.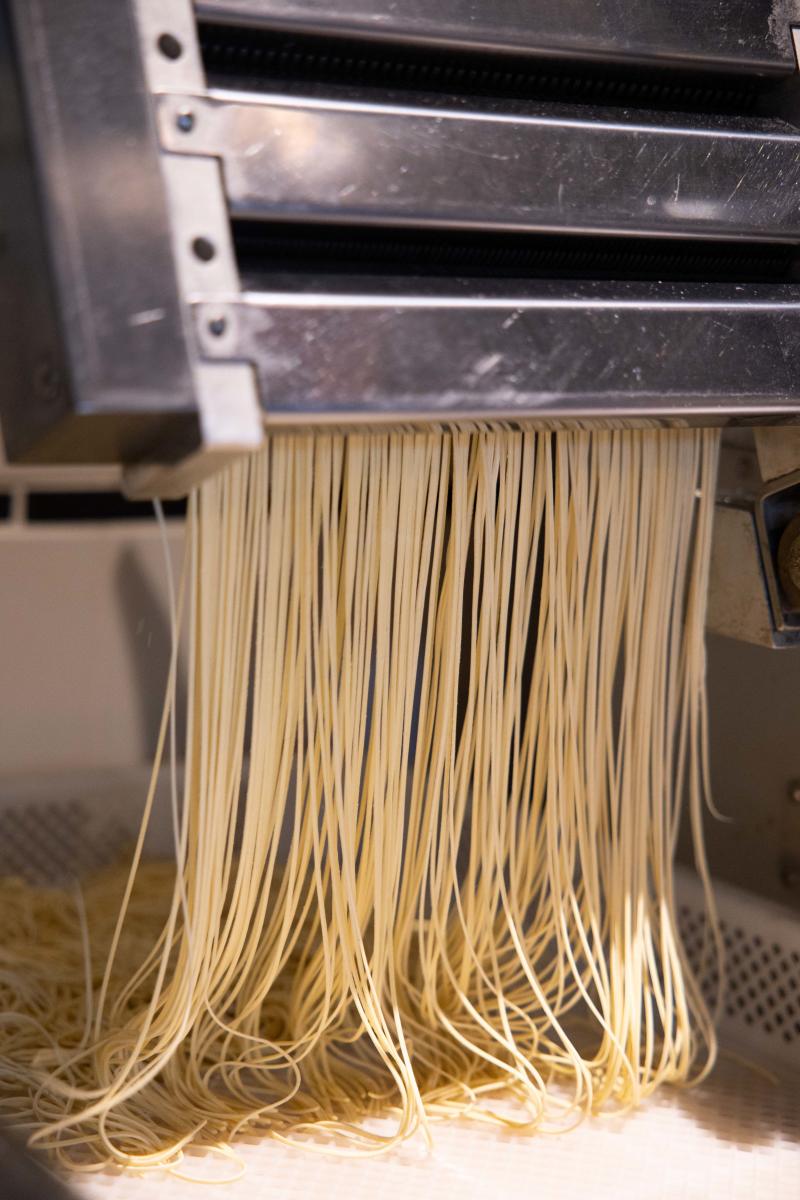 "They wanted full-service Italian, so we slowly morphed into that," said Knowles. "Over the years I've continued to listen to what people want and apply my approach."
His approach includes no freezers, no fryers, and a rotating menu of fresh entrees. He's expanded a bit beyond the original seven lasagnas – but not too far, as the menu is still primarily pasta dishes.
His current must-try suggestion is a shrimp gnocchi entree, made possible by a new gnocchi pasta cutter that Knowles is especially fond of.
"I use delicious shrimp with these really beautiful tomatoes, and it's a dish that's unique to us – really sort of a standout," he said. "But no matter what you order, everything that comes to your table will have been produced fresh by us."
He leads a team of anywhere between eight to 12, depending on the day. The pandemic shutdown affected the way Knowles operates the business, so he's now open just five nights per week for dinner. The space has been redesigned as well – guests who haven't visited since the pandemic will find more plants adorning the dining room and fewer white tablecloth-draped tables.
"It's smaller, which is good for me," said Knowles. "I'm getting older - 68 this year - and this is physically demanding. I'm trying to have a life compromise where I can still do my job and not have it knock me out." Knowles is certainly not done serving up pasta to the many adventurers and regulars who cross Questa Lasagna's threshold each year – and he's proud to be part of revitalizing Mount Morris to its current day bustle.
"As I like to tell people – being in the middle of 'nowhere' really means you're in the middle of everything," he said. "People come here from all over; a quarter of my guests each summer are from Canada. We may be in this provincial little village but they find their way to us. I'm happy to be here, and I'll do it as long as I can."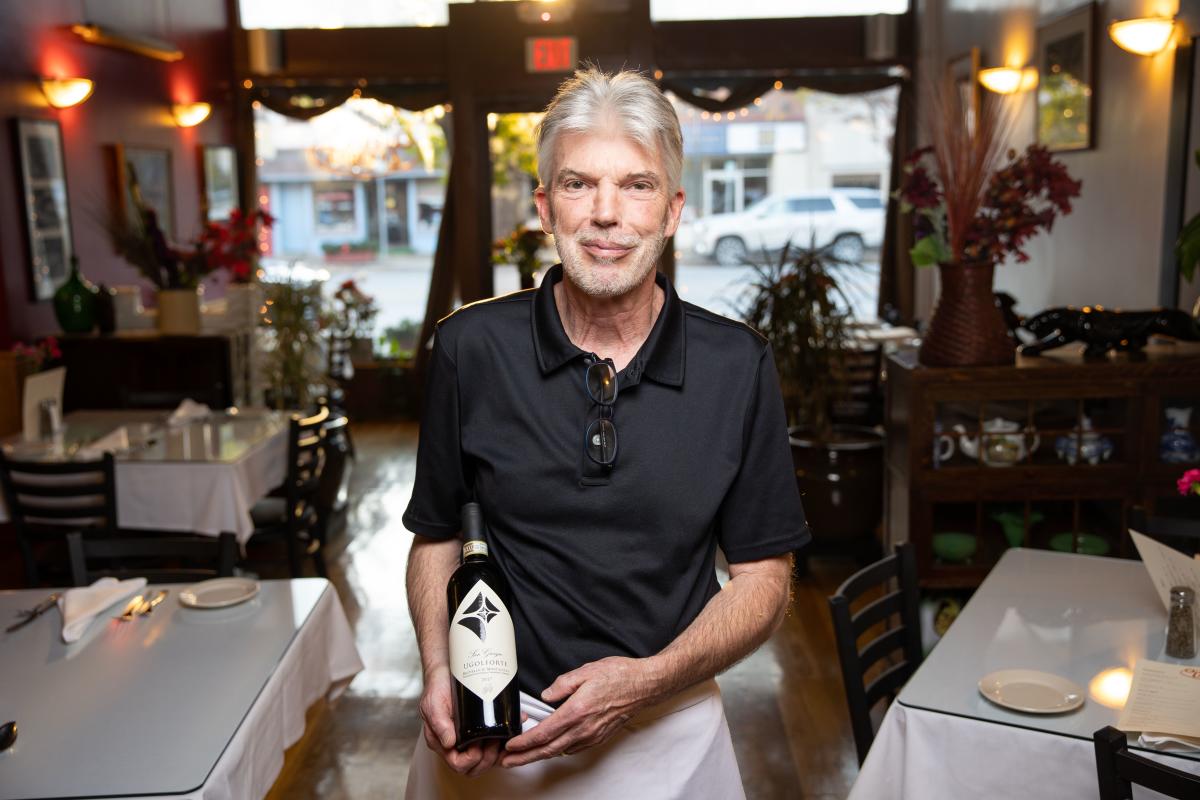 More Spots for Comfort Food
During the long winter months, we start seeking comfort in something that LivCo does best, food. In this region, the Genesee River Valley is home to locally-owned restaurants that are dedicated to serving us the tastiest foods that will warm us up inside and out. Check out these spots to indulge in comfort food this winter.