Summer means living lake life, a return to the simplistic pleasures of the season.
Around these parts, summer doesn't mean packing your calendars with plans or running from one place to another. Instead, it's about enjoying pleasures like taking a refreshing morning dip in the lake followed by a cup of coffee in the sun, or lounging around in your pajamas, savoring a plate of pancakes.
Living lake life means taking a half-day on Friday to get the boat in the water and fire up the grill early. It's driving country roads with the windows down and the music up. It's happy hours that turn into group dinners and late-night bonfires. Lake life is where the best of summer meets the perks of smalltown living, where there's always a friend to bump into, a new drink to try, and a sunset to savor.
Hemlock Lake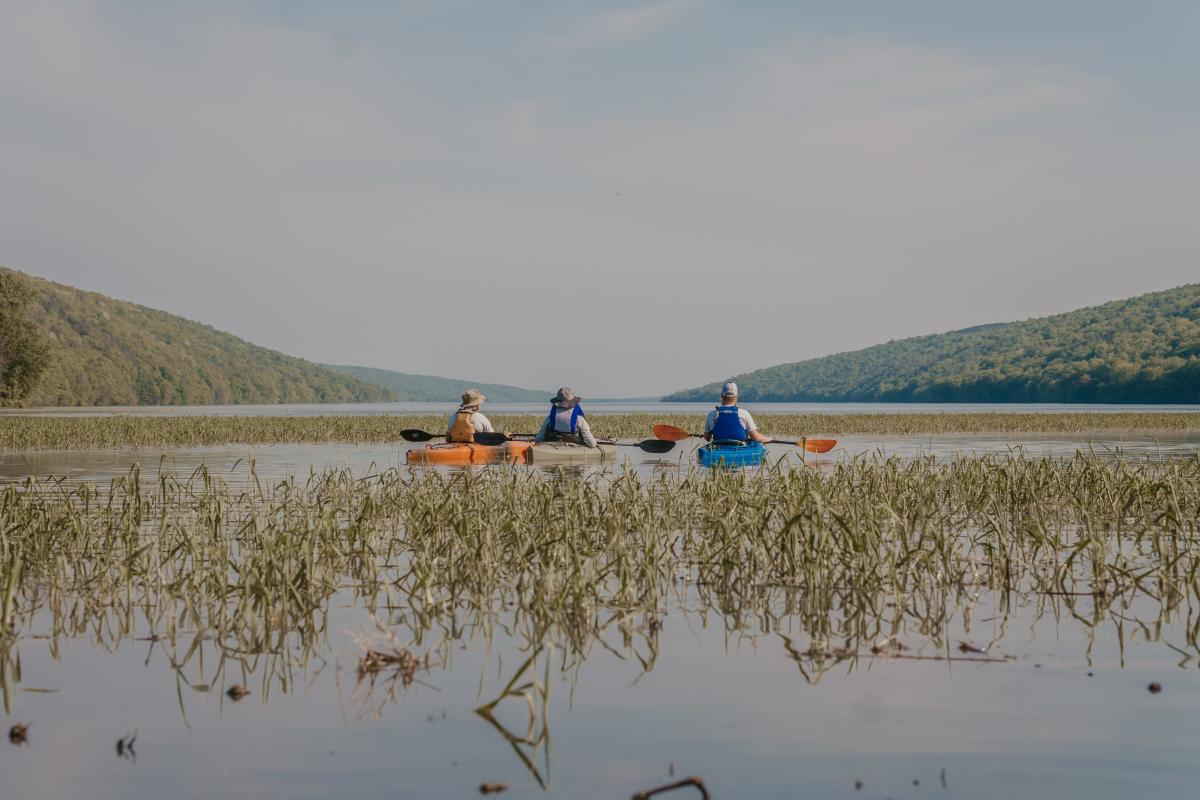 Hemlock Lake is a must-see lake, looking much the same today as it did 500 years ago. The untouched serenity of the woods makes it an ideal escape from the business of daily life.
Run, hike, and bike the trails around Hemlock Lake or get out onto the water. Only mechanically propelled vessels less than 17 feet and motors with 10 horsepower or less are allowed on the lake to preserve the peace, making it perfect for a day of kayaking, canoeing, or paddleboarding. Pack a picnic lunch and spend hours recharging your batteries in the woods. 
If you want to get your steps in, you can stick to the trails that trace the shore or head up into the hills for a view that's worth the climb. There are several trails along Hemlock Lake, the most challenging being Rob's Trail. Rob's Trail is a strenuous 8-mile trail that links Hemlock and Canadice Lakes, taking you through the woods and meadows, over streams and waterfalls, and up and down steep slopes. You'll be rewarded with unforgettable views of the Finger Lakes and the animals who call this area home. 
Conesus Lake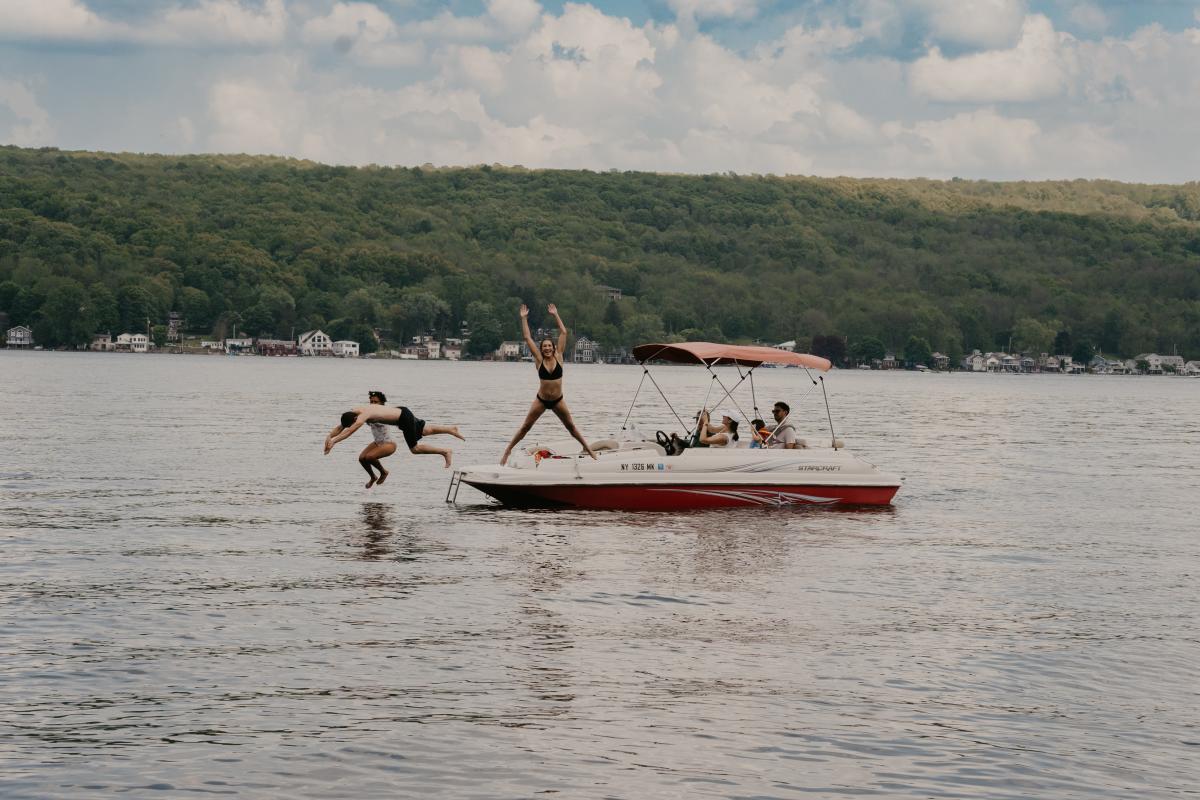 What can't you do on Conesus? While this Finger Lake may be small in surface area, what it lacks in depth it makes up for in community and heart. Summer brings the shores of Conesus Lake alive with residents and visitors alike, all enjoying the perks of lake life. 
Gather up some friends and rent a lakeside home on Airbnb, VRBO, or Finger Lakes Premier Properties. Once you've arrived, hit the water on a warm day to go jet skiing, tubing, waterskiing, kneeboarding, fishing, or just take a pleasure cruise around the lake. There are even paddleboard rentals available right on Conesus Lake.
A cooler summer morning invites you to grab your bike and cycle around the lake. If you don't have bikes to bring, many of the lake rentals include them! While you are out and about, Conesus Lake is a great stop for birdwatching, especially at the Conesus Inlet on the southern end.
Looking for other things ways to embrace lake life? Relax on a hammock with a good book, explore a trail that leads to a stunning view showcasing the unique "finger" shape of the lake, or grab a drink or dinner at a lakeside restaurant. Plus don't miss out on community festivals, parades, or fairs at the nearby towns of Livonia, Lakeville, and Geneseo.
PLUS: The Ring of Fire
Sure, you celebrate the 4th of July, but what about the 3rd?
On Conesus Lake, July 3rd is the celebration. Join in the fun with a day of boating, barbecues, and sunbathing followed by an evening of bonfires. At 9pm sharp homeowners and visitors around the lake light red flares, creating a ring of fire and giving the lake an otherworldly glow. The night is capped off with an epic amateur firework show.