Make Our Local Makers, Creators, and Shakers
Spring brings the return of fresh blooms and colorful bouquets, but for Anna Prouty, flowers are a year-round project. 
Anna is the owner of Geek Chic Floral Boutique located in downtown Avon and she makes bouquets unlike anything you've ever seen before. These flowers hold their beauty for years, never wilt, and won't trigger any allergies. 
How? Anna is a faux flower florist who specializes in wood and paper arrangements. She creates custom wedding bouquets, event arrangements, and home centerpieces that are as long-lasting as they are beautiful. 
Previously an accountant, Anna got her start in floral arrangements when her husband gifted her a wood bouquet. A self-described "sentimental junkie", Anna was touched by the romantic notion of preserving her wedding bouquet forever, and knew she needed to do the same for others.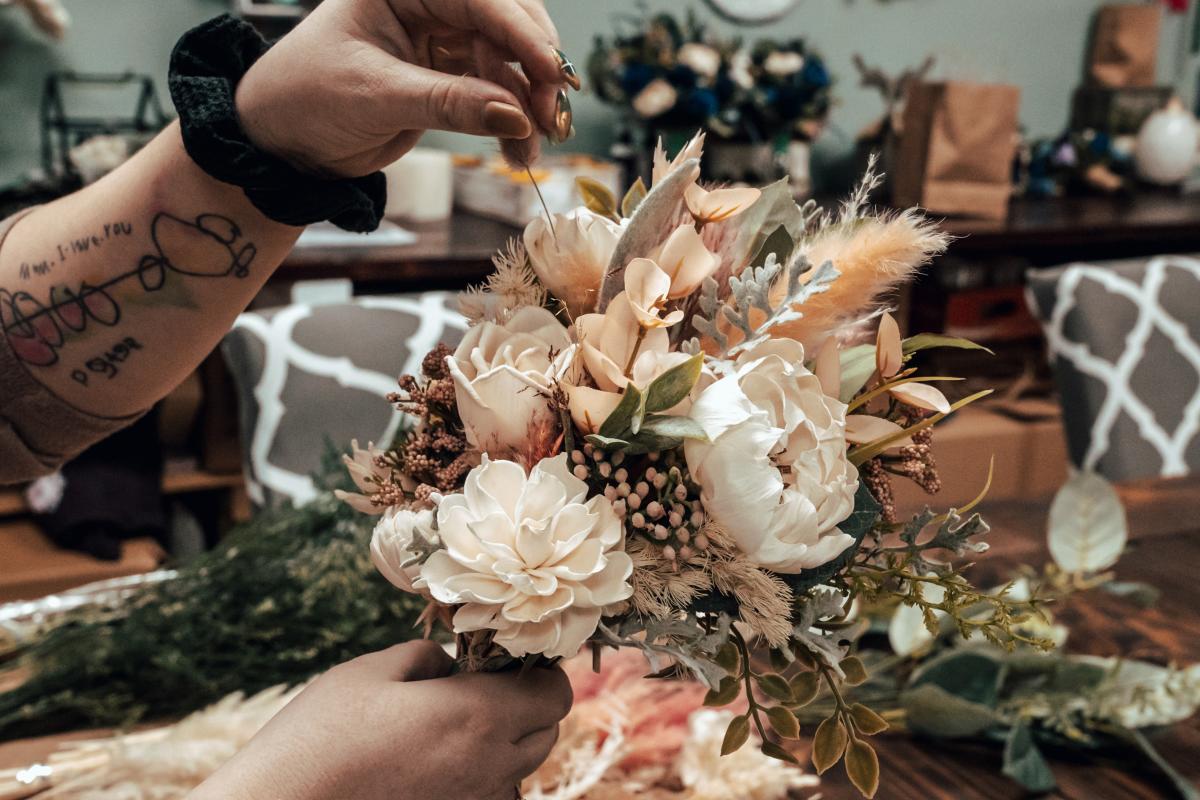 Her flowers are made from a variety of paper and wood products, including sola wood which creates a realistic look and petal texture. Anna includes her bridal couples in every step of the creation process, for a truly one-of-a-kind bouquet that you won't get anywhere else. There's no need to stick to the ordinary, Anna loves creating themed and unusual bouquets, incorporating your favorite books, movies, or TV shows in creative ways. 
If that isn't enough, you can go beyond a bridal bouquet and use Anna's flowers for every part of your wedding, including the corsage, ceremony décor and reception. Best of all, once the party's over your flowers will live on, no pressing or drying necessary.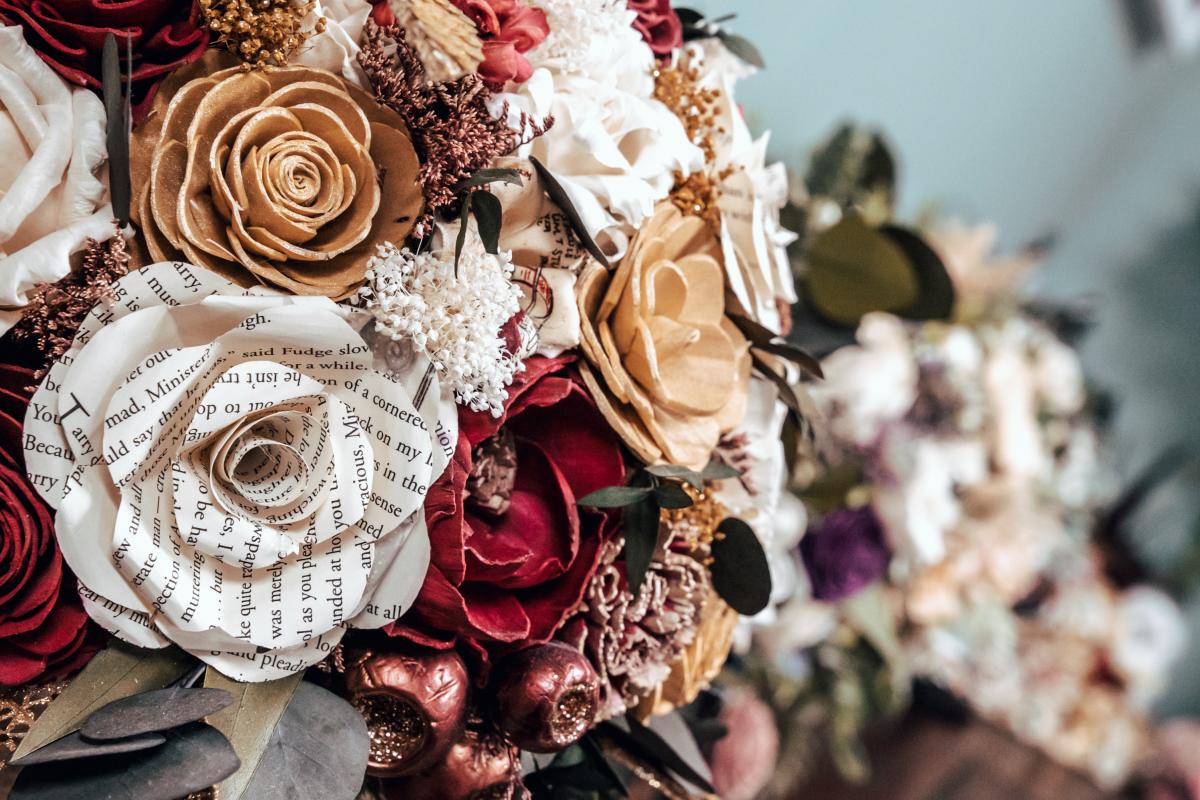 "The flowers never die, so it is very important to me that the couple truly loves what I create for them."
Though most of her orders are special requests, Anna owns Geek Chic Floral Boutique in Avon where visitors can stop by and see her incredible work for themselves. If you were skeptical about the beauty of paper flowers before, you won't be once you see the magic Anna works. Be sure to visit Anna at her store in Avon and visit online at geekchicfloralboutique.com.