The Black Families Who Helped Build LivCo
Just after the Civil War, more than 20 Black families made their way north from Culpeper, Virginia. They'd heard there might be farms and land to work in a place called Caledonia, just outside Rochester, NY. It was a new beginning – freedom.
Nearly four generations later, more than 15 of those families remain in the Caledonia-Mumford area – and they helped make the community what it is today. Their stories are documented in "A Heritage Shared: African-American Families of Caledonia and Mumford," a permanent exhibit at the Big Springs Museum in Caledonia.
The exhibit dates back to 1999, when it was put together by the late documentarians Jean Guthrie and Don Pullyblank. The duo interviewed every family they could find, compiling their stories into written and visual pieces that make up the exhibit.
Meg Donegan is a member of the Board of Directors at the Big Springs Museum, a position she holds because of the late Guthrie's passion for documenting history in Livingston County.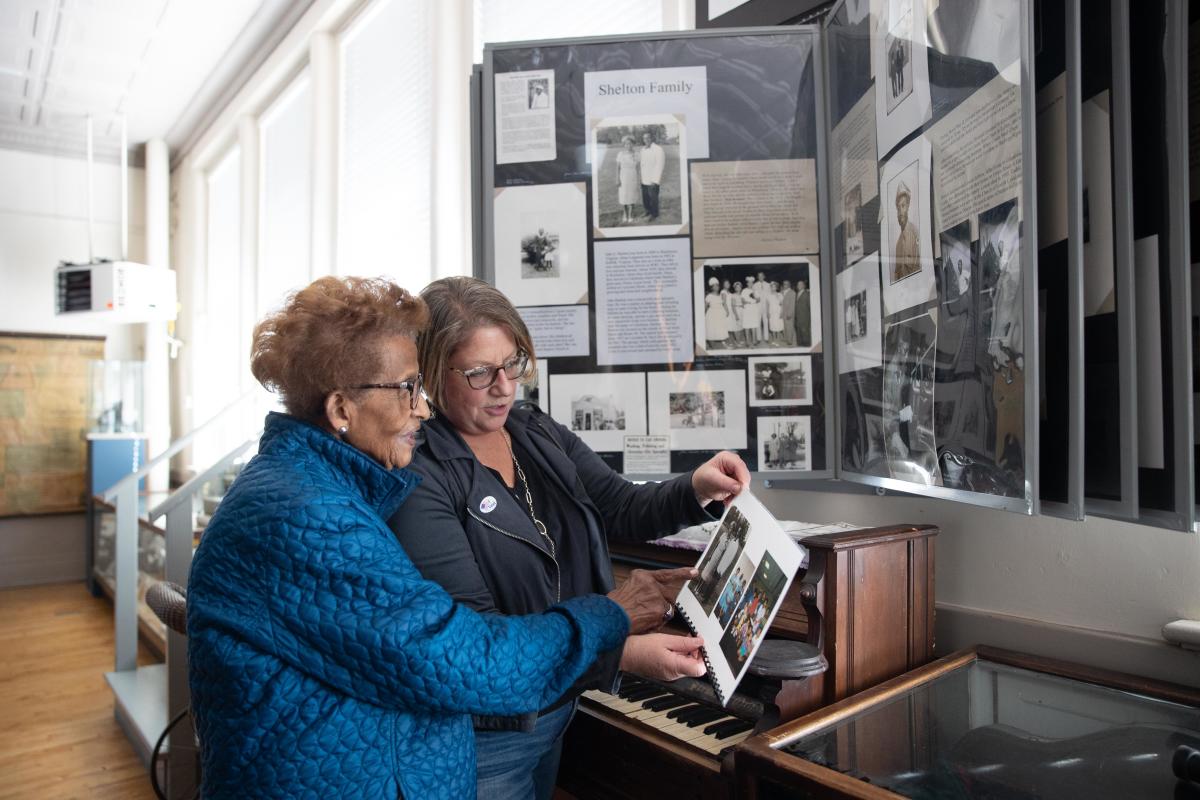 "Jean would be so pleased to know it's still being preserved and appreciated," she said. "We've witnessed crazy connections through this exhibit – people come in and say, 'oh my gosh, I knew him,' once we had a Rochester Institute of Technology professor who had two or three connections to families in the exhibit."
Part of the exhibit has traveled nearby – in 2016, a few panels were brought to the Second Baptist Church in Mumford for its 125th anniversary. It's the second oldest Black church in Western New York, and was originally established as the Belcoda Baptist Church of Mumford by the Rev. Clayton Coles and his wife, Ellen Wilson Coles, who migrated to the area from Culpeper.
Otherwise, the exhibit lives on the third floor of the Big Springs Museum. Donegan said the board is working to secure funding to update it with next generation's story, and improve the experience with audio or video interviews.
"These are first hand stories of families during an important time in history, when they had to find a better life somewhere else," Donegan said. "They made this their home, they became a vital part of the community, and it's important to have that story preserved for the next generations."
---
Meet Marjorie Shelton Carpenter. She's 90 years old, was born in Caledonia, and has lived in the town her entire life. Her family is one of the many African American families featured in the exhibit at Big Springs Museum, which was once a school (that she attended as a kindergartner!) Locals have been known to refer to Marjorie as an unofficial mayor of Caledonia—people love meeting her!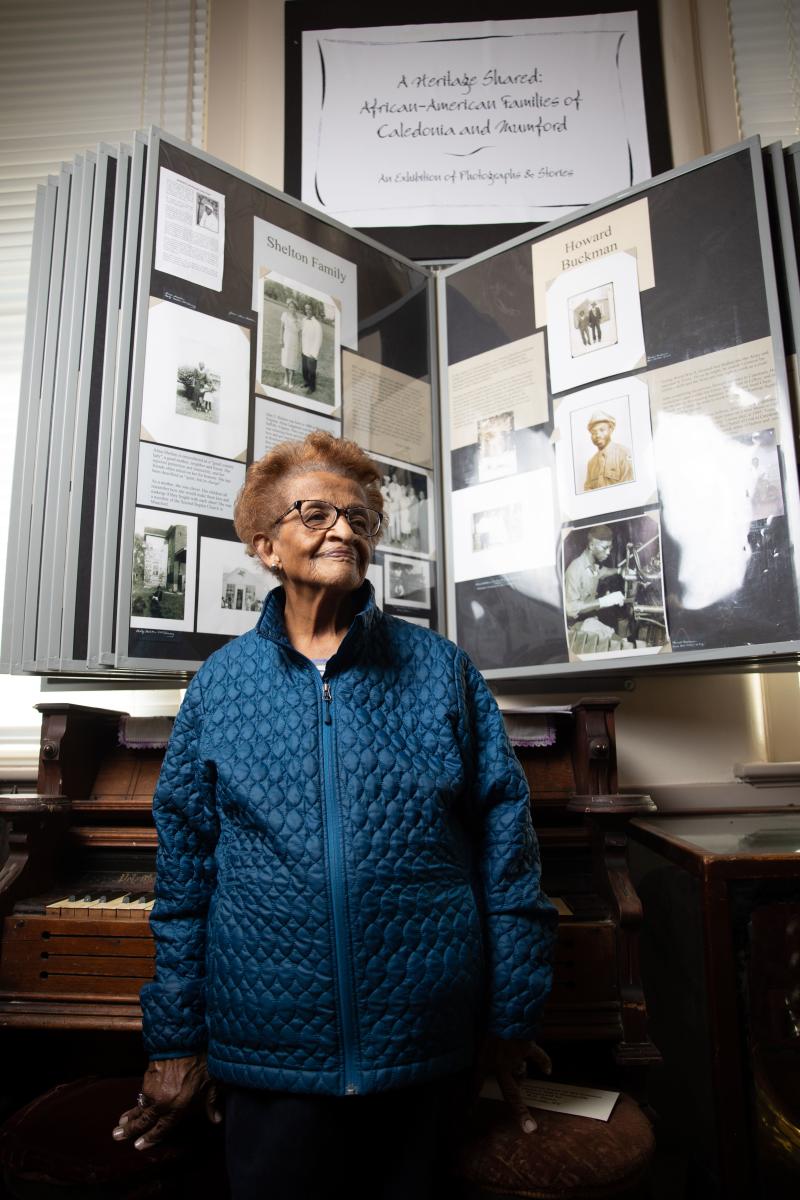 February is Black History Month
Every February, organizations across the country dedicate the month to celebrating the history and accomplishments of Black Americans. This month is vital to remember and honor Black Americans who have left their mark on history.
On January 1, 1863, President Abraham Lincoln issued the Emancipation Proclamation, which outlawed slavery in the Confederate states. The anniversary was widely celebrated among Black Americans, from the post-Civil-War era onward, including in Livingston County, where it was usually celebrated in August during the late nineteenth and early twentieth centuries.
According to the Livingston County Historian's office, Portage was a popular Emancipation Day picnic spot in the late 1870s. Richard Gay of Nunda, who escaped slavery and served as a cook for General Grant before coming north with the 1st NY Dragoons, was often chosen to speak at the ceremonies. Avon, Caledonia, and nearby Scottsville also hosted large annual affairs through the 1910s.
In 1903, Stella Peterson, one of the first Black women to graduate from the Geneseo Normal School and daughter of well-known Civil War veteran Edward Peterson, read the Emancipation Proclamation at the picnic held at Garbutt, near Scottsville in Monroe County. Garbutt became a popular site for the picnic for several years. By the 1930s, Emancipation Day celebrations had mostly shifted to Rochester, where Livingston County residents continued to join in the festivities.
Juneteenth commemorates June 19, 1865, when enslaved people in Texas, the westernmost region of the Confederacy, finally learned slavery had been abolished and that they were free. Juneteenth became an official New York State holiday in 2020 and a federal holiday in 2021.
Locally, groups collaborate each year in the Livingston County area for Black History Month and Juneteenth events, offering music, food, parades, dance performances, and vigils that celebrate Black heritage and culture.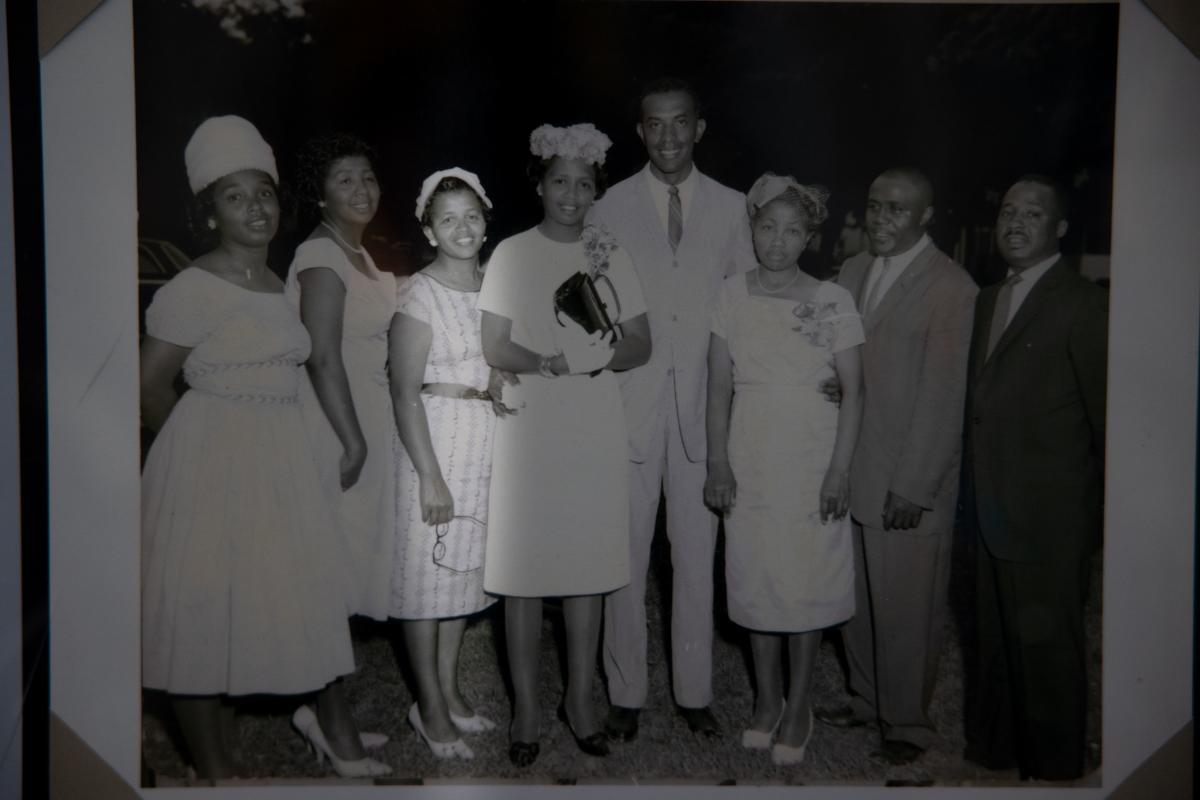 ---
LivCo Change Makers in Black History
Richard Gay (1844 - 1903) was born a slave in North Carolina. In the fall of 1862, during the height of the Civil War, 18-year-old Gay managed to slip past Confederate picket lines and find safety with the 1st New York Dragoons, a regiment originally organized in Livingston County. He stayed with the local regiment for the duration of the war, where he was a cook for Gen. Ulysses S. Grant, who later became the country's 18th president. Gay returned after the war to Livingston County, and spent several years in Mount Morris before relocating to Nunda where he resided for the rest of his life. Gay found work raising and selling produce, working as a janitor, teaching Sunday school at the Baptist Church and serving as a lay preacher. For many years, he was the principal speaker at the annual Emancipation Day picnic held in Portage. After his death in 1903, his obituary appeared in newspapers across the country, including the New York Times. His funeral was packed with citizens paying their last respects to the man whose positive influence left a void in the community. Gay was buried at Oakwood Cemetery in Nunda.
William Melvin Kelley (1937-2017) emerged as a Black author of note after his ground-breaking debut novel, A Different Drummer, was published in 1962. Kelley came to SUNY Geneseo during the tumultuous year of 1965 as author-in-residence. While at Geneseo, Kelley taught courses on creative writing and published his second novel, A Drop of Patience. His wife, artist Karen Gibson (now known as Karen "Aiki" Kelley), and newborn daughter, Jesi, accompanied Kelley during his residency. In addition to hosting lectures and book signings for Kelley's new book, Aiki had her first one-woman art show at the college. She has continued working as an artist to the present day. William Kelley's death and the rise of the Black Lives Matter movement has renewed interest in his books, which are frequently included on recommended reading lists during Black History Month. Journalists have recently credited William Melvin Kelley as the first to use the now ubiquitous term "woke" in print after he titled a 1962 op-ed in the New York Times "If You're Woke You Dig It."
White advocate Julia A. Wilbur (1815 – 1895), who became deeply involved in the abolitionist and woman suffrage movements, arranged for activist and orator Frederick Douglass and abolitionist John S. Jacobs to appear at an anti-slavery meeting at the Baptist Church in East Avon. Douglass, who escaped slavery in 1838, had risen to national prominence with the publication in 1845 of his first autobiography, Narrative of the Life of Frederick Douglass, an American Slave. An excerpt from Wilbur's diary on February 18, 1849, expresses her apprehension over the reception the men might receive, but the turnout for the event far exceeded her expectations. The East Avon Baptist Church, where Frederick Douglas spoke, was formerly located on the north side of Routes 5 & 20 at the intersection of Tajmahal Park. In 1869, the tireless advocacy of Frederick Douglass and others paid off when the 15th Amendment was passed.