If you want to dance to an irresistible beat, you've come to the right place.
An integral part of lake life is live music. After all, what would the long hours of evening sunlight be without an excuse to gather, dance, and celebrate the pure joy of summer?
LivCo is fortunate to have an abundance of creative and musical talent throughout the county, so we get to enjoy live music across genres all summer long. A hub for artistic creativity, head to the Genesee River Valley, grab a drink, listen to a performance at a craft brewery, or bring a lawn chair and settle in for a night of music in the park. Our larger venues bring in musical acts of all styles and sizes, so there's always something to jam out to.
Geneseo Jam Kitchen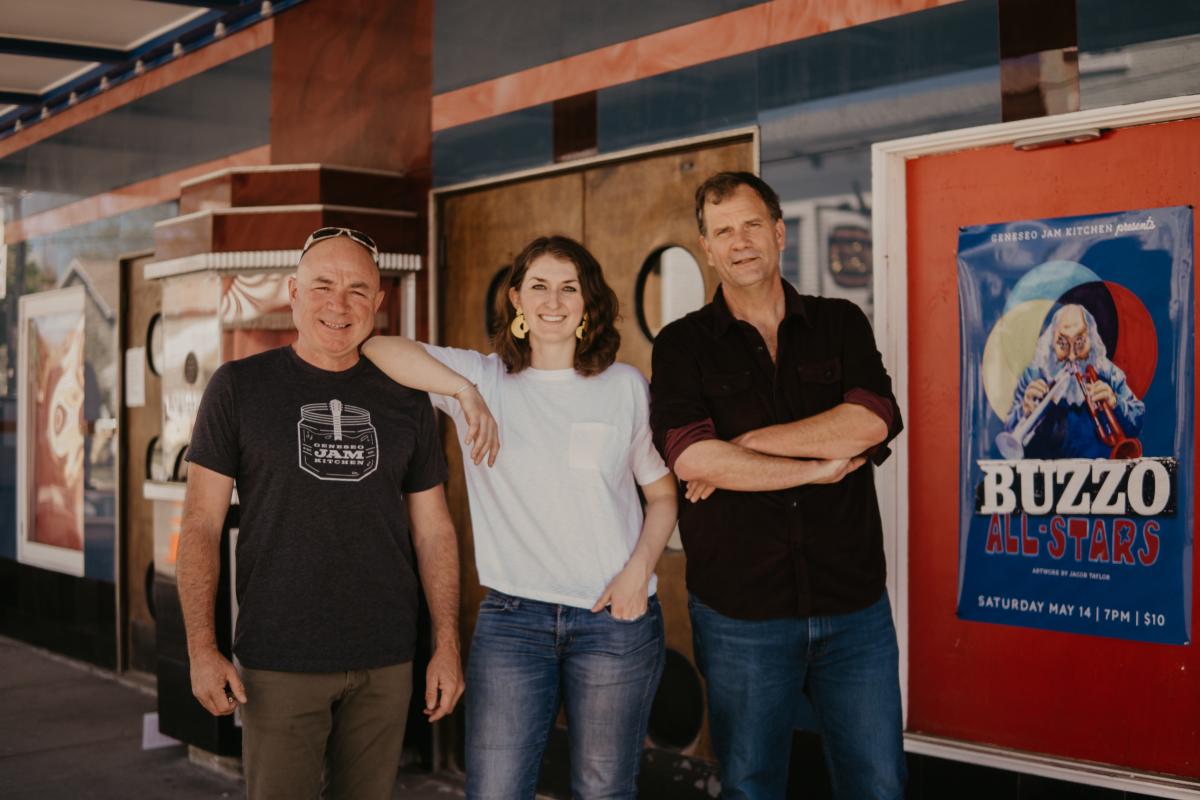 If there's live music happening, there's a good chance it's thanks to Geneseo Jam Kitchen. Founded by two Geneseo-based musicians, Jeremy Grace and Chuck Salvaggio, and Geneseo-based art director and gallery owner, Joanna Walters, Geneseo Jam Kitchen knows that live music strengthens community ties and is a vital piece of our wellbeing. 
Geneseo Jam Kitchen hosts live music events at venues across LivCo, including the Riviera Theater and Wadsworth Homestead in Geneseo, and features a range of musical acts from local cover bands, to up-and-coming groups, to regional stars. Their shows include a variety of genres and artists to create an inclusive space for all ages to come together. 
Creating a sense of community isn't just a saying to Geneseo Jam Kitchen - it's their driving force. Their community roots run deep, with the company taking its name from a 20th-century jam business. Geneseo Jam Kitchen offers its preserves, limited edition concert posters, for sale at the Gallery in the Valley on Main Street in Geneseo. They all feature artwork of local artists!
Temperamental Recordings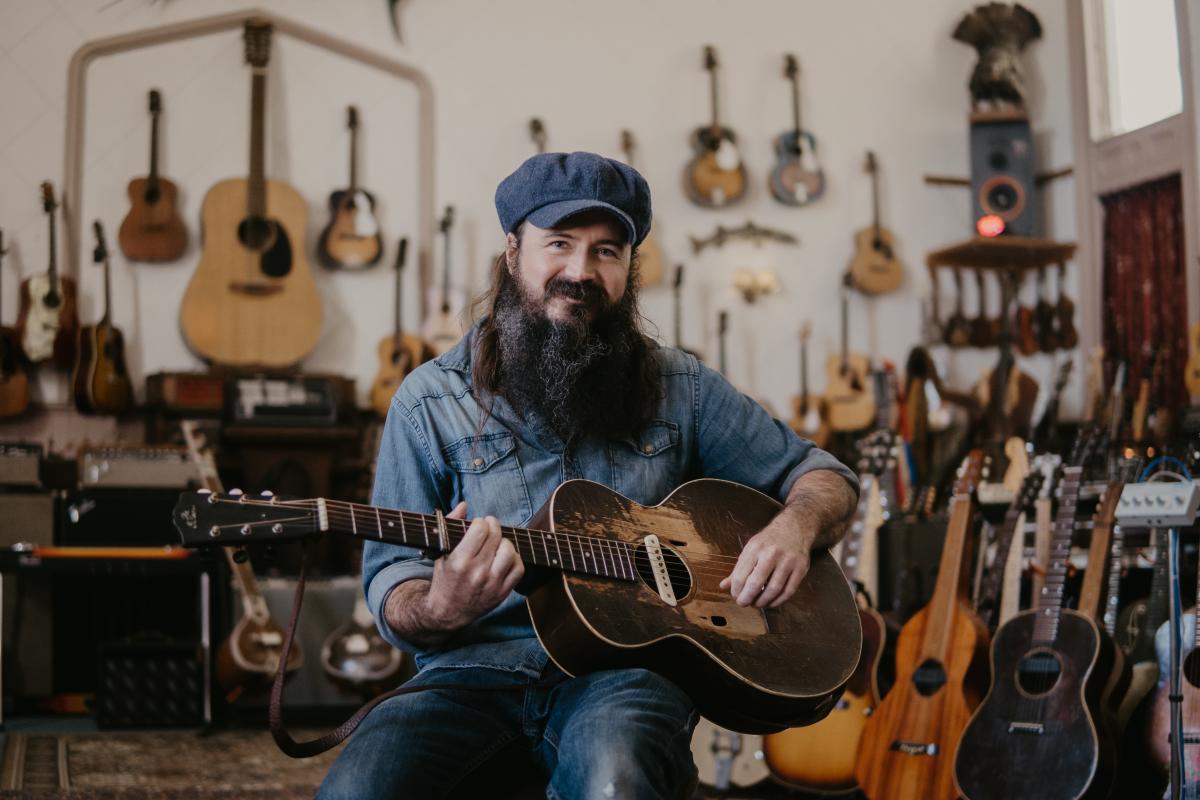 Grammy nominee and local music legend Mike Brown has a secret hidden in LivCo, a private recording studio tucked away in a historic church from the 1820s. While the exact location isn't open to the public, Brown hosts an incredible variety of artists to record and mix in the space. The unassuming building hides an incredible array of instruments, recording devices, and of course, the talent of Brown himself. Brown has worked with a vast range of musical artists, including the Goo Goo Dolls, Matchbox Twenty, Lynyrd Skynyrd, The Band, and more. He's not about the fanfare and publicity, so you never know who might be recording an album in LivCo!
How did you find yourself in the music world?
I've been playing music since I was a kid. Piano from when I was really little. Around 13, I got my first guitar, and from that point on, it's all I wanted to do.
Why "Temperamental Recordings"?
It started as a running joke. But the bulk of my recording studio is comprised of things I found that were totally destroyed. I have a tendency to repair most things for an intended purpose in the studio. And those pieces have good days and bad days. Some of the recording equipment I use is over 100 years old at this point. Some of the instruments are over 300 years old. The building they're housed in is almost 200 years old! Everything here is a bit temperamental. Including me, I suppose. But those are the sounds I'm looking for.
 
What do visiting recording artists think of your studio space? Any interesting stories you can share?
They love it. It's a good place to hide away and make records where no one will bother you and there are few distractions (unless you're looking for some). I have lots of funny stories. But I think I'm professionally obligated not to tell any of the really good ones. Maybe over a beer at Kelly's sometime.
What do you hope to see come out of the music scene here?
I'd like to see more original artists have an outlet to showcase their talents. Any great music and arts town I've ever spent time in champions its' local creatives. I left this region at 17 because back then there were nothing but cover bands and what amounts to motel room art. It's easy to sit back and rest on what's safe and simple. But every year there's another 17-year-old kid writing songs in their parents' basement and looking for an outlet for their music. I'd like to see musicians building their careers here, not coming back after they've been built.
Why choose to settle in LivCo? What makes it special, for you?
This old building just came along at the right time. I never intended to be back here. I was living in Los Angeles when I found this place. But looking back 13 years at this point, I couldn't have found a better place. I was on American Pickers as a musical instrument appraiser because of this place. I was nominated for a Grammy because of this place. And for a record I made with my childhood friend Zac Decamp that we named Geneseo! It's a good home base for what I do. I can afford to be an artist here. And my biggest professional wins came from seeds that were planted here.
Fanatics Pub Presents "A Weekend of Blues"
Hemlock Fairgrounds, New York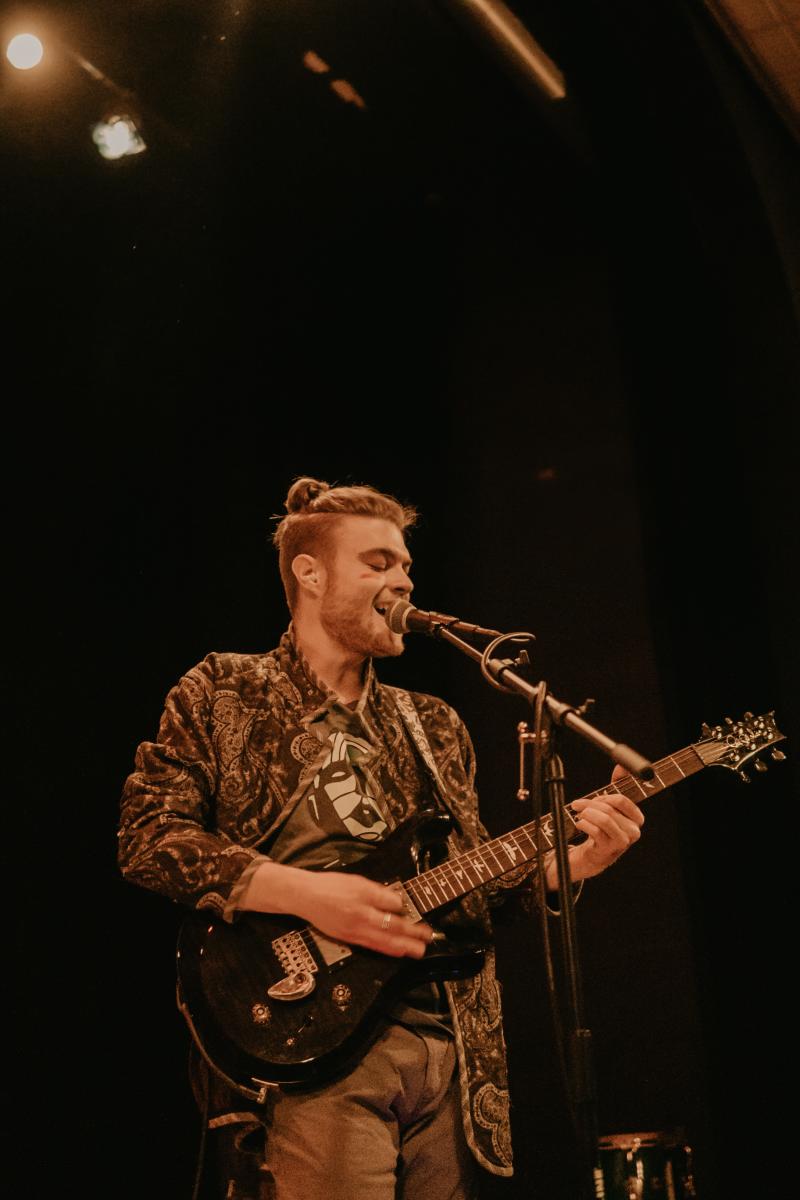 Fanatics Pub is a local music venue and sports grill in Lima, New York, offering a summer-long series of live music performances. In addition to live music every week at Fanatics, the pub will be hosting its 2nd Annual Weekend of Blues at the Hemlock Fairgrounds this year. 
From June 17th to 19th, buy a weekend pass to enjoy a full roster of blues performances from renowned musicians including Cinnamon Jones, Miller and the Other Sinners, Johnny Rawls, King Solomon Hicks, and the Joe Louis Walker Band. Food and beer trucks will be there all weekend and campsites are available for folks looking for a more immersive experience.
Crossroads Festival
Lima, New York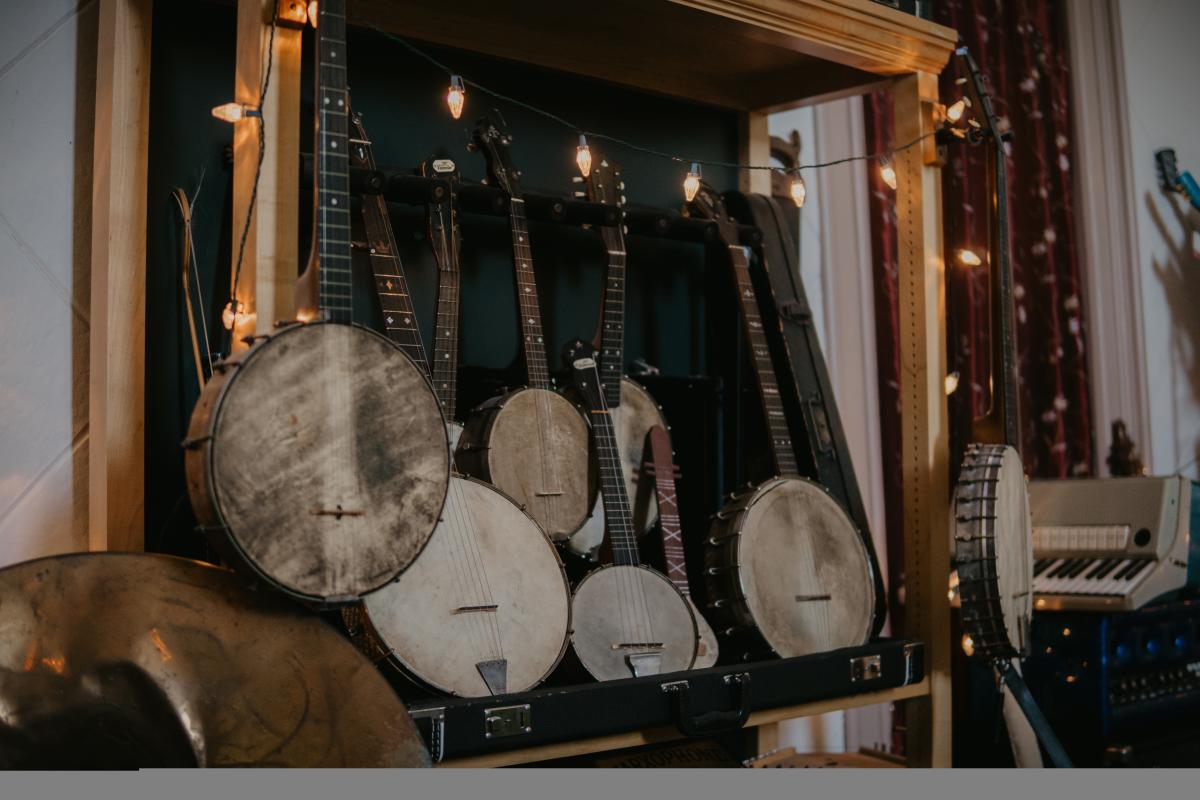 Mark your calendar for the first weekend of August - the annual Lima Crossroads Festival will return with music, vendors, and food from August 4th to 7th this year! Years ago, there was a raised bandstand used for concerts and town gatherings at the four corners of Lima where the main roads converged in the middle of town. A favorite prank was stealing the ladder while the band was playing!
Since then the Lima Crossroads Festival has been bringing live music to Lima every summer, kicking off with a town-wide parade followed by family activities and performers. Don't miss the iconic bed races (yes, actual beds!) on Saturday afternoon, where teams will speed down the street, competing for the grand prize.