EXPERIENCE THE MANY SIDES OF THIS HISTORIC VILLAGE, JUST STEPS FROM A COLLEGE CAMPUS, THE VILLAGE OF GENESEO IS A HUB FOR LOCAL ARTS AND CULTURE.
Geneseo (pronounced gen-uh-see-oh) offers the best of every option for travelers. As the county seat and home to SUNY Geneseo, it's a village where town meets gown. There's the idyllic and peaceful natural beauty for which the village was named (Gen-nis-he-yo is Iroquois for "beautiful valley"), as well as a lively downtown.
Locals and the student population intermingle, both enjoying the many amenities that come with a university, including ample dining options, events, and watering holes. Modern essentials cater to travelers, but those with an interest in the area's history will still find plenty intact and ready and waiting for exploring. So — how can you see the many sides of Geneseo for yourself? Here's how we recommend you spend the day.
---
START WITH A BREAKFAST THAT'S OUT OF THIS WORLD
Cosmic Charlie Café is a relatively new addition to the Geneseo dining scene and a must-stop for the coffee lover in your life. The café-food truck combo offers a casual, cool spot to grab a specialty coffee or other fun drink with an equally fun name (like the Cardamommy or Solar Squeeze), alongside a breakfast taco or burrito.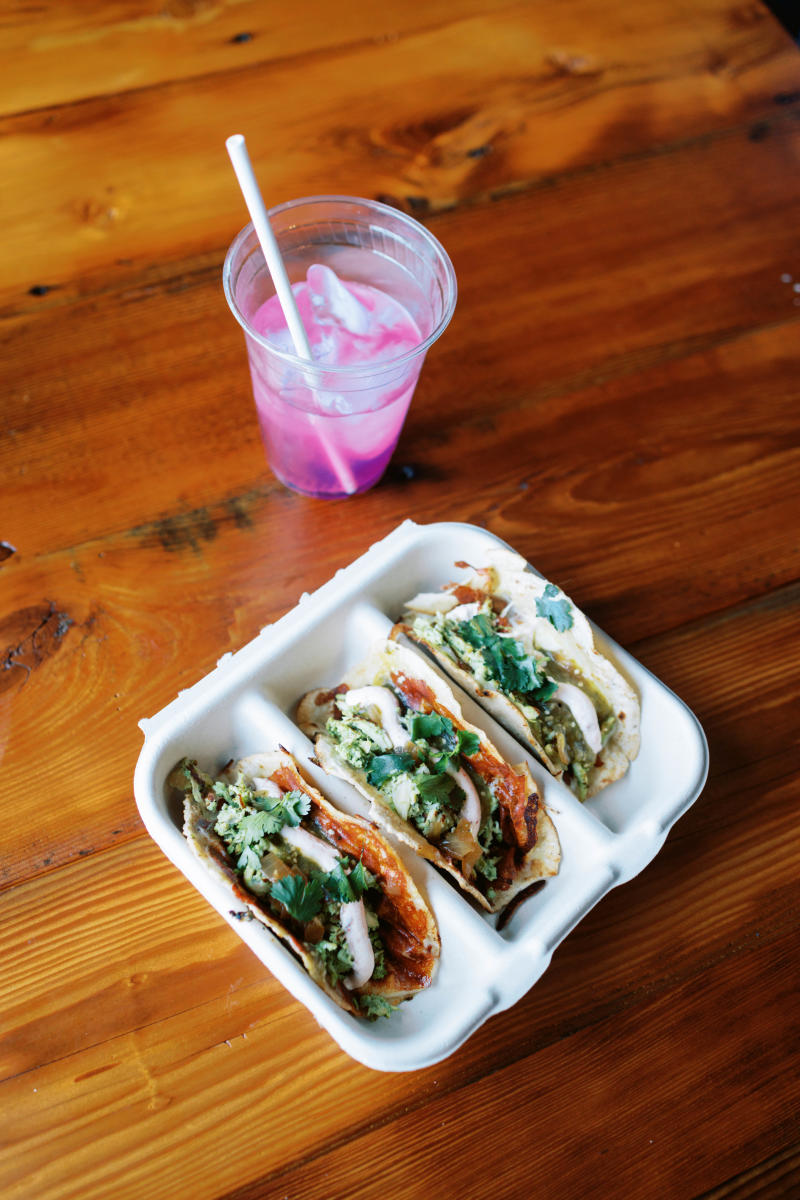 GET IN A MORNING WORKOUT AT SUNRISE BOULDERING
Located in the same building as Cosmic Charlie Café, Sunrise Bouldering is calling your name. You've heard of rock climbing, but how about bouldering? For the uninitiated, bouldering is a type of rock climbing that's a cross between traditional rock climbing and free climbing. There are no ropes or harnesses and typically focuses on scaling shorter rock walls. Try it out for yourself at LivCo's only climbing gym, Sunrise Bouldering. Newbies are welcome and on-site rentals and gear are available, so all you'll need to bring is a comfy workout outfit, a photo ID, and a fun attitude.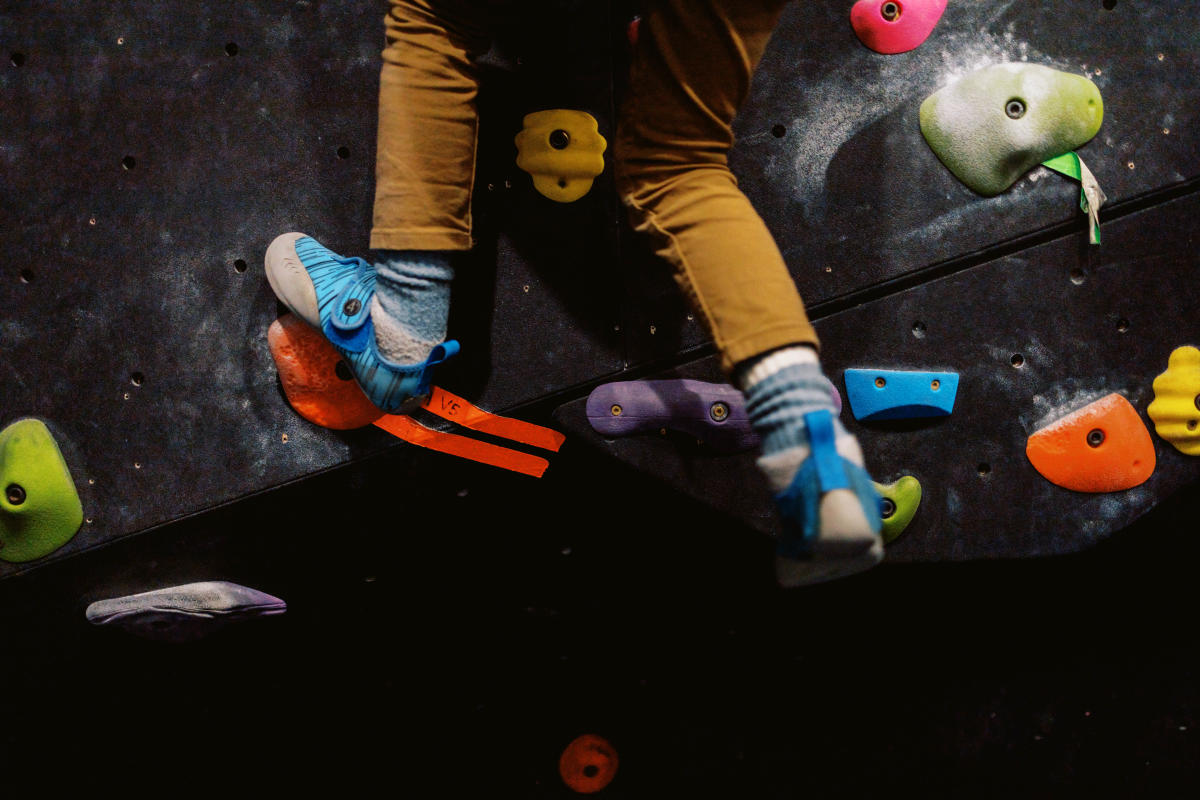 HUNT FOR VINTAGE TREASURES
If your idea of a productive morning is more about sifting through the racks than scaling rock walls, then head to FLX Revival to hunt for your next great vintage find. The independent, curated vintage clothing shop is conveniently located right next to Sunrise Bouldering and Cosmic Charlie Café, so you can hit up all three local businesses in one swoop. Keep your eyes peeled for vintage SUNY Geneseo and Buffalo Bills merch!
WARM UP WITH HOMEMADE PIEROGIES FROM EURO CAFÉ
For lunch, surprise your tastebuds with a trip to Eastern Europe. Euro Café serves authentic, traditional Polish fare in a cozy setting. The café's pierogi, potato dumplings, and potato pancakes, of course, make for amazing comfort food, but you'll find other classics on the menu, too, such as stuffed cabbage, schnitzel, and smoked kielbasa. Make sure to save room for dessert!
When you're finished with lunch, take a quick walk down Main Street and snap a photo in front of the Wisdom mural, a beautiful and colorful public art display created by a Belarusian husband-wife muralist team known as Key Detail.
BRUSH UP ON YOUR GENESEO HISTORY
The Wadsworth family established the Wadsworth Homestead in Geneseo in 1804, and they've remained here ever since, marking the homestead as the oldest country manor estate in New York State to be continually owned by the original family. As you tour the estate — led by none other than a member of the Wadsworth clan — you'll learn about not only this influential family's history but also about the history of the entire region discovering treasures that have been passed down over seven generations.
EXPLORE THE LOCAL ART SCENE
Once you've had your fill of Geneseo's historic side, explore its artsy side, with a visit to The Gallery in the Valley, a boutique gallery dedicated to local artists (and resident pup Lady). You never know what art medium you'll see on display here, options range from photography to illustrations, ceramics to needle-felting and beyond.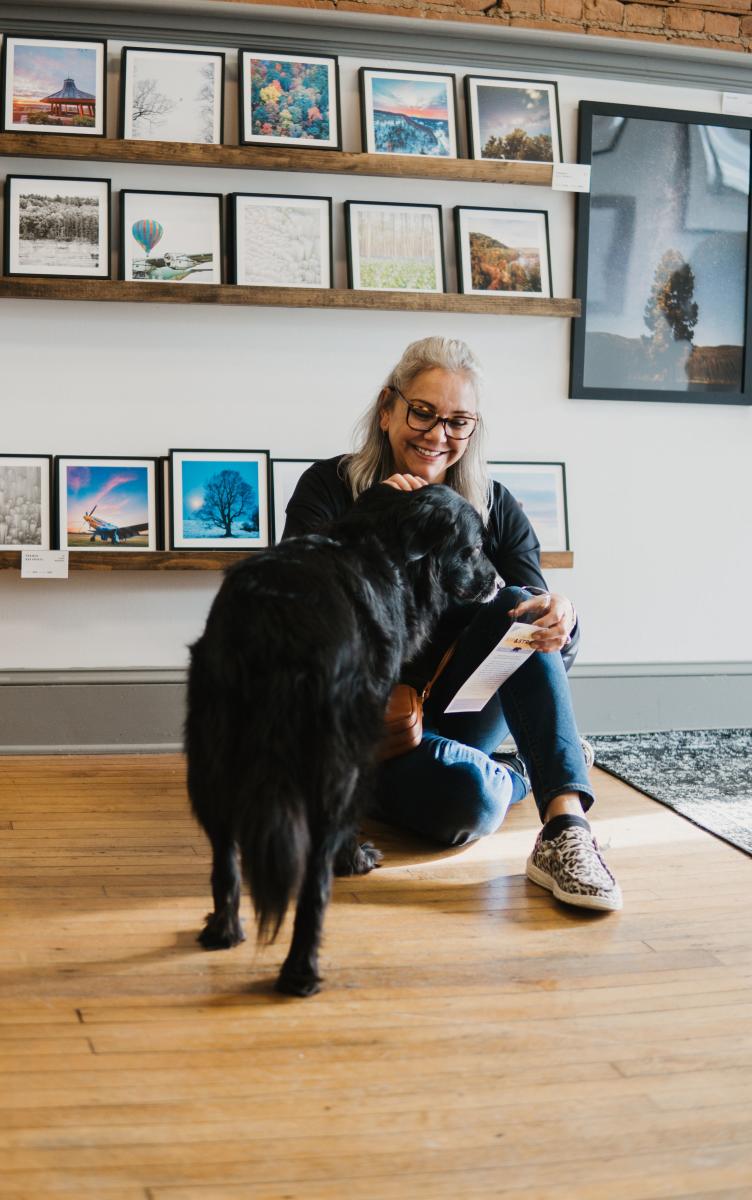 GRAB DINNER AT A BRAND-NEW SPOT IN TOWN
While The Bronze is a newcomer to the community, it's become a fast fan-favorite, thanks largely in part to the restaurant's dedication to all things local. Expect a menu that's both accessible and upscale, with appetizer options that range from mozzarella sticks to a tomato galette, and entrees that include burgers, Japanese fried chicken, and osso buco. Make sure to check out the restaurant's selection of specialty bourbons and whiskeys, and plan to snag your reservation in advance.
SETTLE IN FOR SOME LIVE MUSIC
What's better than local, live music? How about local, live music in a historic theater? At the Geneseo Riviera, you can catch concerts hosted by Geneseo Jam Kitchen, an organization dedicated to bringing local live music to communities, across genres but always at an affordable price. Can't catch a Geneseo Jam Kitchen show? See what else might be showing at the Riviera Theatre during your trip!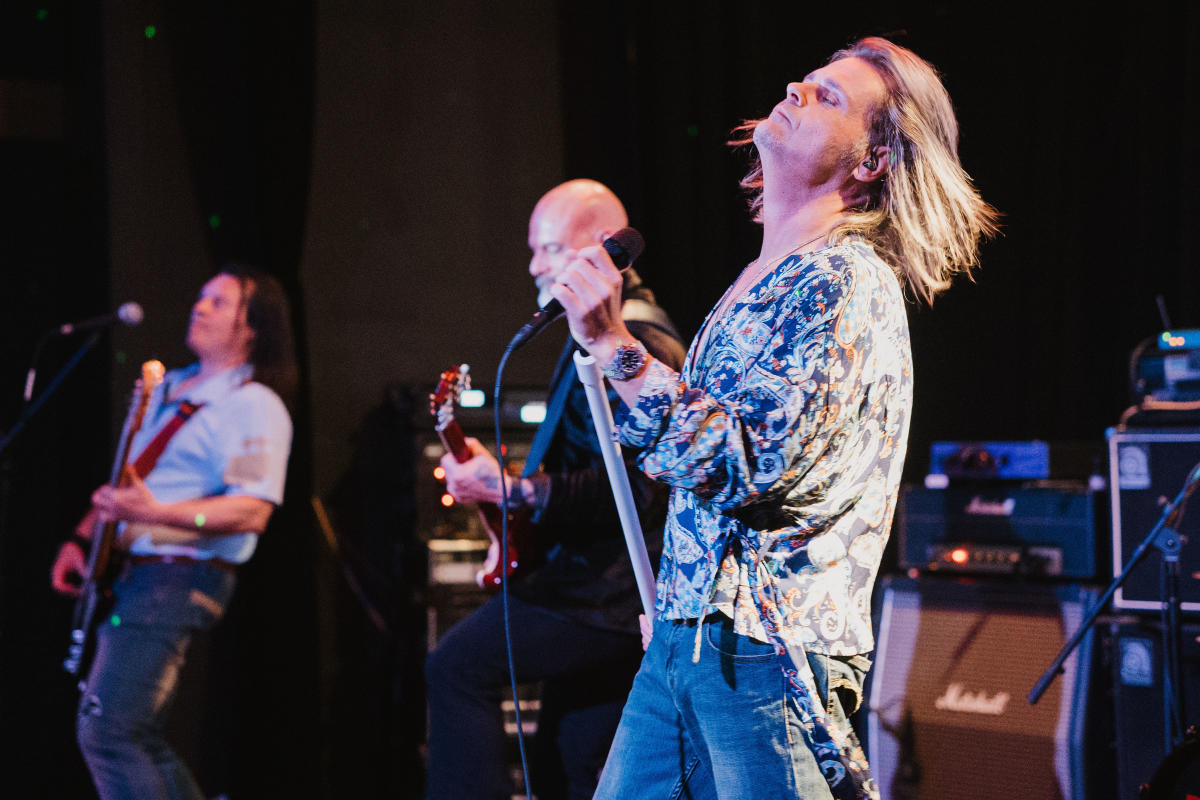 CLOSE OUT WITH A NIGHTCAP
Whatever your preference, nightcap or coffee, you'll find it at Cricket's Coffee, Cocktails, & Kitchen. The drink menu features a range of coffees, cocoa, tea, lemonade, and specialty cocktails that are all just the thing to wrap up your day exploring beautiful Geneseo.
---
HEY STUDENTS! HERE'S SIX THINGS TO CHECK OFF YOUR GENESEO STUDENT BUCKET LIST BEFORE GRADUATING
Take in the famous view of a Genesee River Valley Sunset from the gazebo on the SUNY Geneseo campus.

Bring your friends or family on a visit to Letchworth State Park, the "Grand Canyon of the East", where you'll find hiking trails, awe-inspiring waterfalls, and scenic drives.

Grab fresh produce and flowers at the Geneseo Farmers Market hosted on Center Street every Thursday, 3pm to 6:30pm, until the end of October.

Show off your love for the college with new gear and apparel from one of the many "Geneseo-themed" shops on Main Street including the Geneseo Store, Specialtees, and Market on Main.

Wake up early to watch the opening of the Genesee Valley Hunt processing down Main Street on the last Saturday in September.

Snap a picture in front of the Emmeline Wadsworth Memorial Fountain a.k.a the Bear Fountain in your cap and gown on your graduation day.