Ah, spring, when the air turns warm and the days grow longer once again. 
It's the perfect time of the year to get away to somewhere new. In need of a restful weekend away with family and friends? LivCo is where the best memories are made!
Get away from it all in the rolling hills of the Genesee River Valley, where there's plenty of space to let kids be kids and reconnect with old friends. With museums, horseback riding, farm adventures, and more, you'll find all the ideas and inspiration you need to make your next trip the best getaway. Your weekend is booked with a springtime getaway to Livingston County.
Thursday
Arrive in York for your first overnight at the Country Carriage House at the Hillcrest Estate. Built in the 1870s, the Carriage House is part of the 120-acre Hillcrest Estate. You'll get to stay in the farmhouse chic "mansion in the woods" that blends modern amenities with a slower pace of life. Enjoy a drink on the porch after you settle in, and let the peace of the countryside wash over you.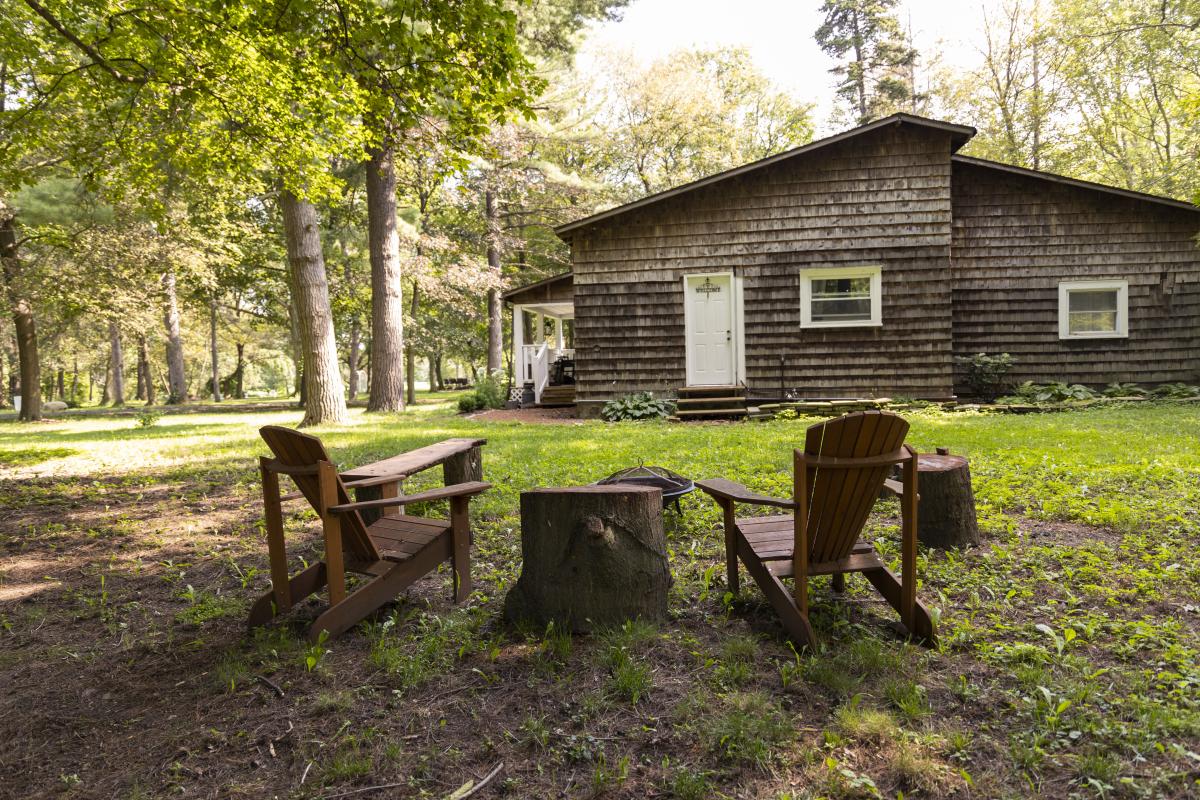 When you're hungry, head to dinner at Euro Cafe in Geneseo. This Eastern European cafe and deli serves authentic Polish food based on traditional family recipes. Owners Margaret Zdzieszynski and Krystyna Skrzypek offer an expansive menu of dishes including potato pancakes, pierogies, salads, and desserts.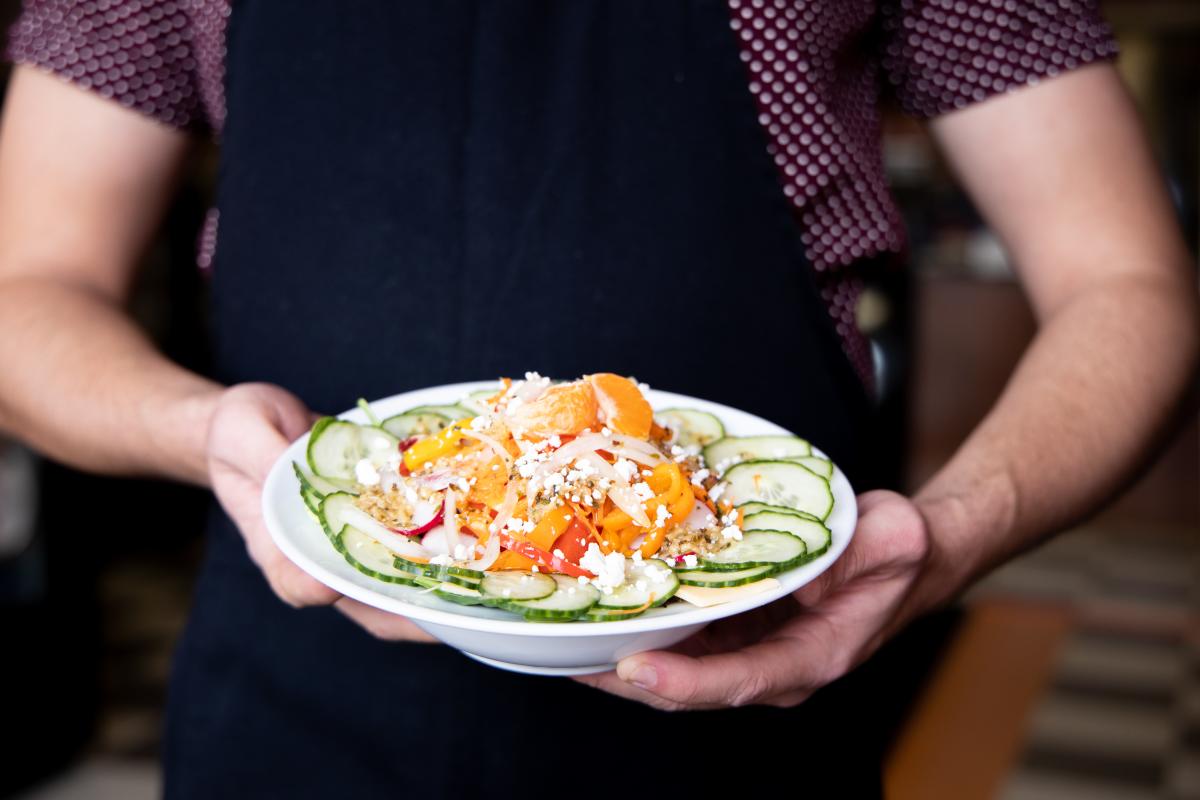 Friday
Start your day with a revitalizing yoga session at True North Farms. This working produce and cow farm offers yoga sessions in a heated barn, overlooking the property. Let each breath revive you as you move through the poses in a stunning country escape. Owner Molly Cummings ties her classes to the changing of the seasons, creating a welcoming and inclusive space for yogis of all levels. 
After you've said namaste, grab coffee and breakfast at Cricket's Coffee Company in Geneseo. Cricket's believes in all-day brunch, so you can order pancakes or french toast any time of the day. If you're looking for something lighter, try a smoothie or the B.E.S.T breakfast sandwich. When you're done, the walkable streets in the Village of Geneseo invite you to stretch your legs.  
In the afternoon, head to Linwood to Dublin Corners Farm Brewery. A "nano" brewery serving up taps of freshly made local brews, Dublin Corners Farm Brewery is the place to kick back and relax with a glass of something cold and tasty. Not a beer fan? They also have hard ciders, local wines and alcohol-free options!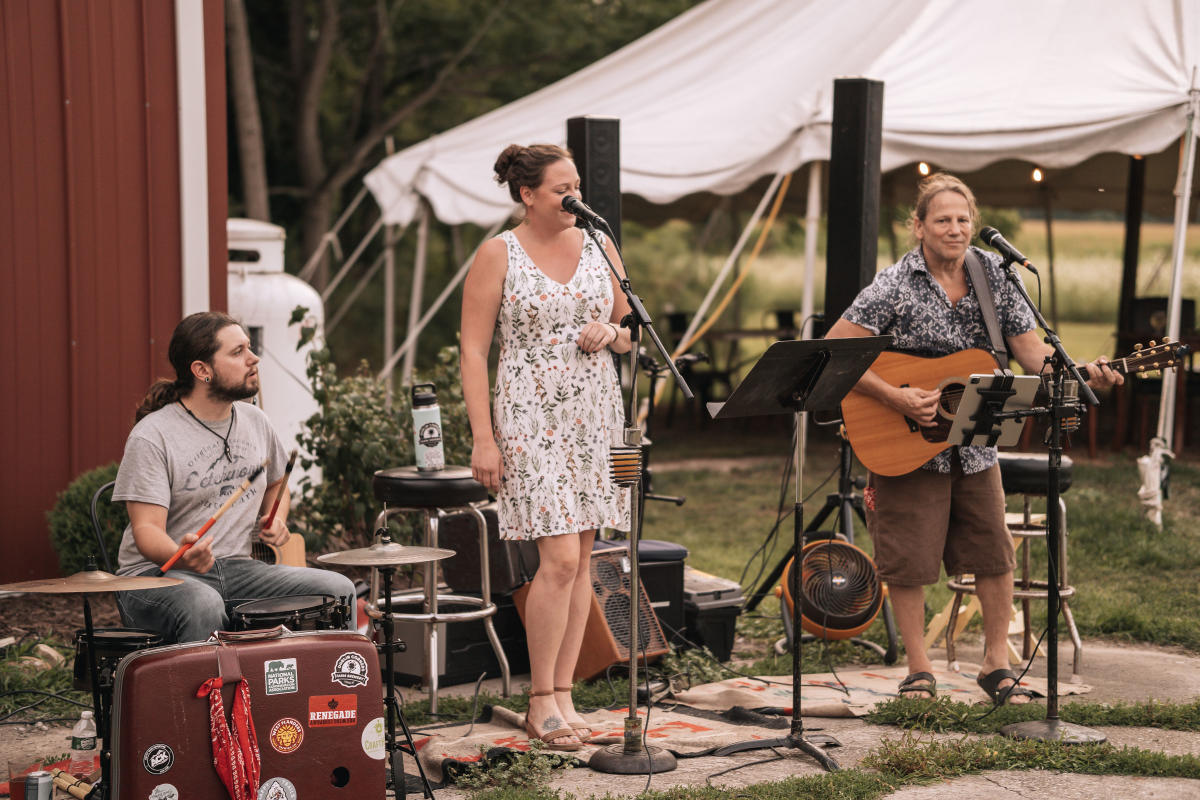 Saturday
Fuel up for a day of exploration with breakfast at the in Cozy Kitchen in Caledonia. Known for their breakfast offerings and comfort food, the Cozy Kitchen has been serving up delicious meals for over 20 years. Choose from breakfast favorites like the sampler or Lumberjack plate or create your own frittata. 
When you're full, head south to Dansville. Your accommodations are in the heart of the Village, tucked over the iconic Angie's Ice Cream! The Sweet Retreat Airbnb has room for the whole family to comfortably fit and direct access to the Village of Dansville Main Street, with food, drinks, and ice cream just steps away. 
Get your afternoon caffeine fix with a coffee flight from local roasters at Homegrown Coffee Bar. This coffee bar serves freshly roasted coffees, flights, lattes, teas, and options for kids along with freshly baked pastries.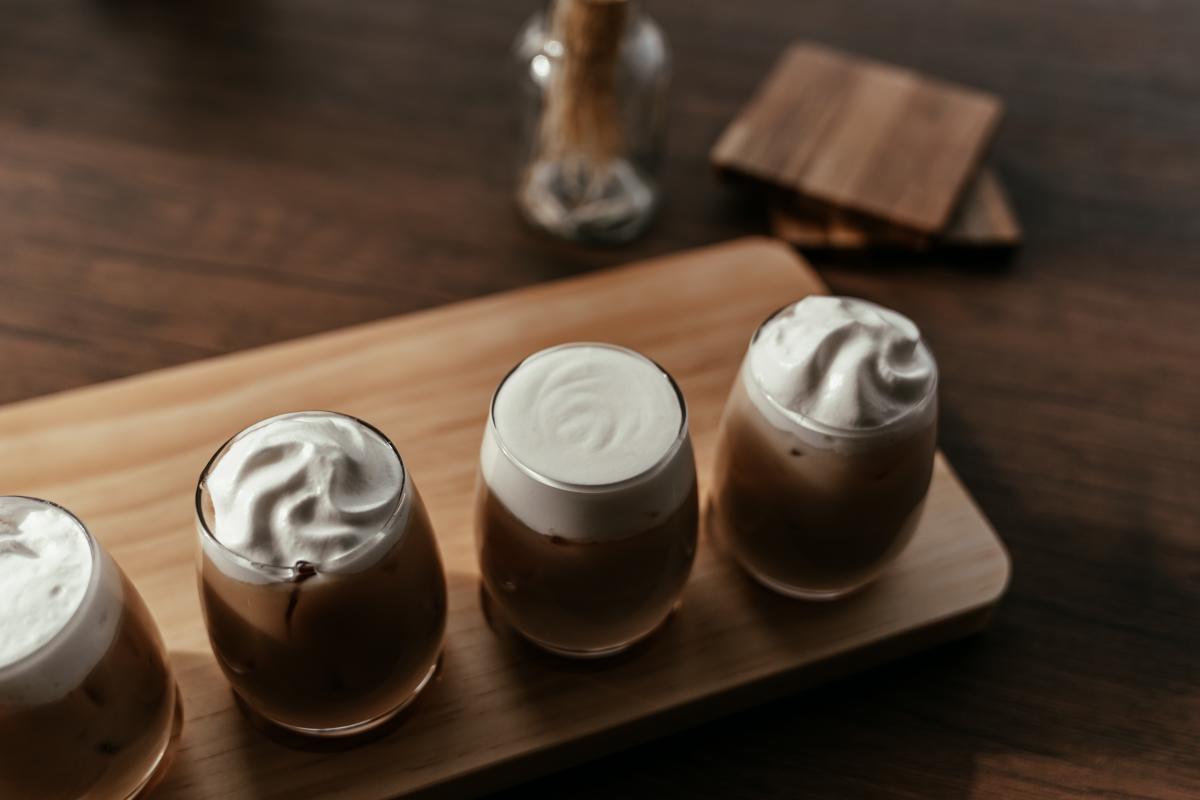 Make time to stop at the Dansville Dogwood Festival. The blooming dogwoods have been celebrated since the 1960s and nothing says spring like the Dogwood Festival. This week-long event kicks off with a parade and continues with craft shows, a carnival, community BBQ, live music, and lots of beautiful blooms.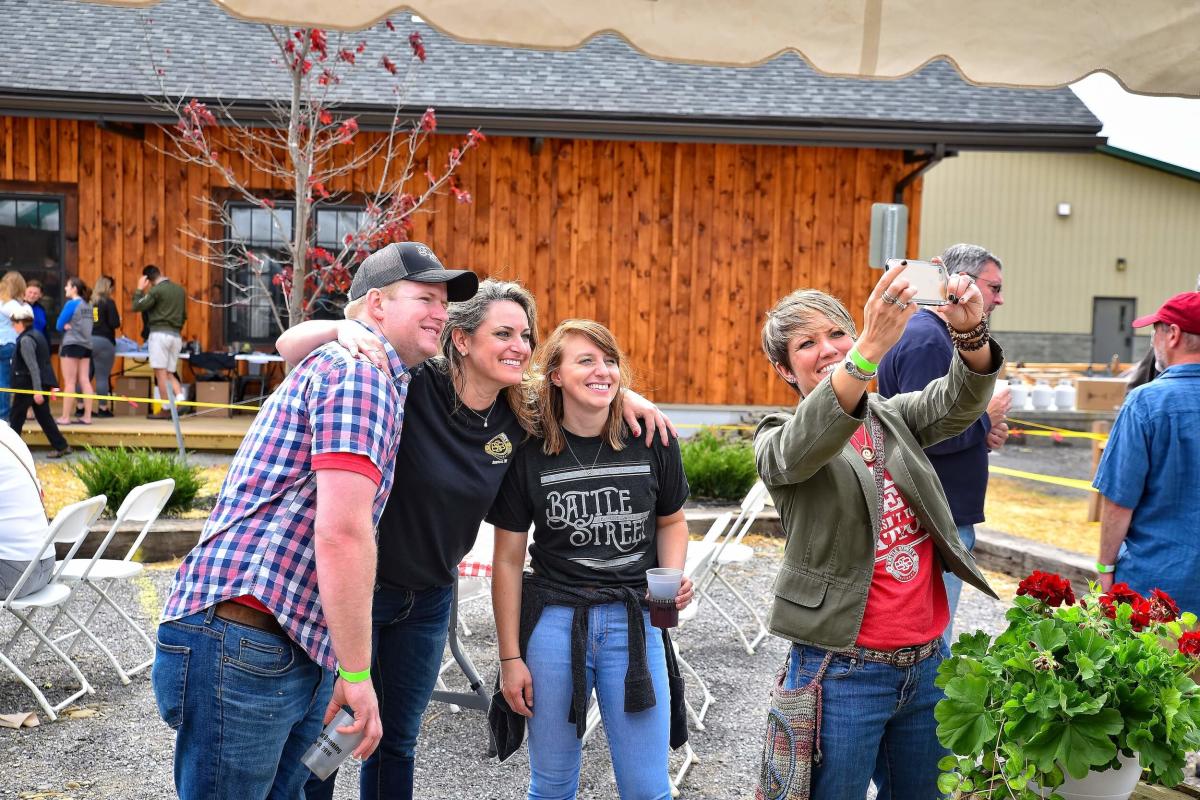 Once you've had your fill of festivities, head to Caffe Tazza on Main Street. Known for their woodfired pizzas and signature cocktails, the menu at Caffe Tazza is sure to delight and satisfy.  
Finish off the night with homemade ice cream at Angie's Ice Cream. The vintage ice cream parlor beneath your AirBnB serves up delicious homemade ice cream in a variety of classic and unusual flavors. Try a homemade waffle cone, an ice cream float, or get everything your heart desires with a loaded sundae. They also have cookie dough ice cream pies! 
Sunday
Start your morning off with a stroll down Dansville Main Street, in the heart of the village, with easily walkable streets filled with art, shopping, and unique delights from locally owned businesses. 
After enjoying the village, head out to explore Stony Brook State Park. The rugged gorge that cuts through the park is a smaller version of Letchworth State Park where you can hike, explore deep and shallow pools, and even check out one of the many waterfalls! The North Entrance has a picnic area with tables, grills, and restrooms, making it the perfect place to set up for the day. You can head over to one of the many playfields or start down one of three hiking trails that lead you up, over, and through the gorge, passing waterfalls, pools, and more along the way.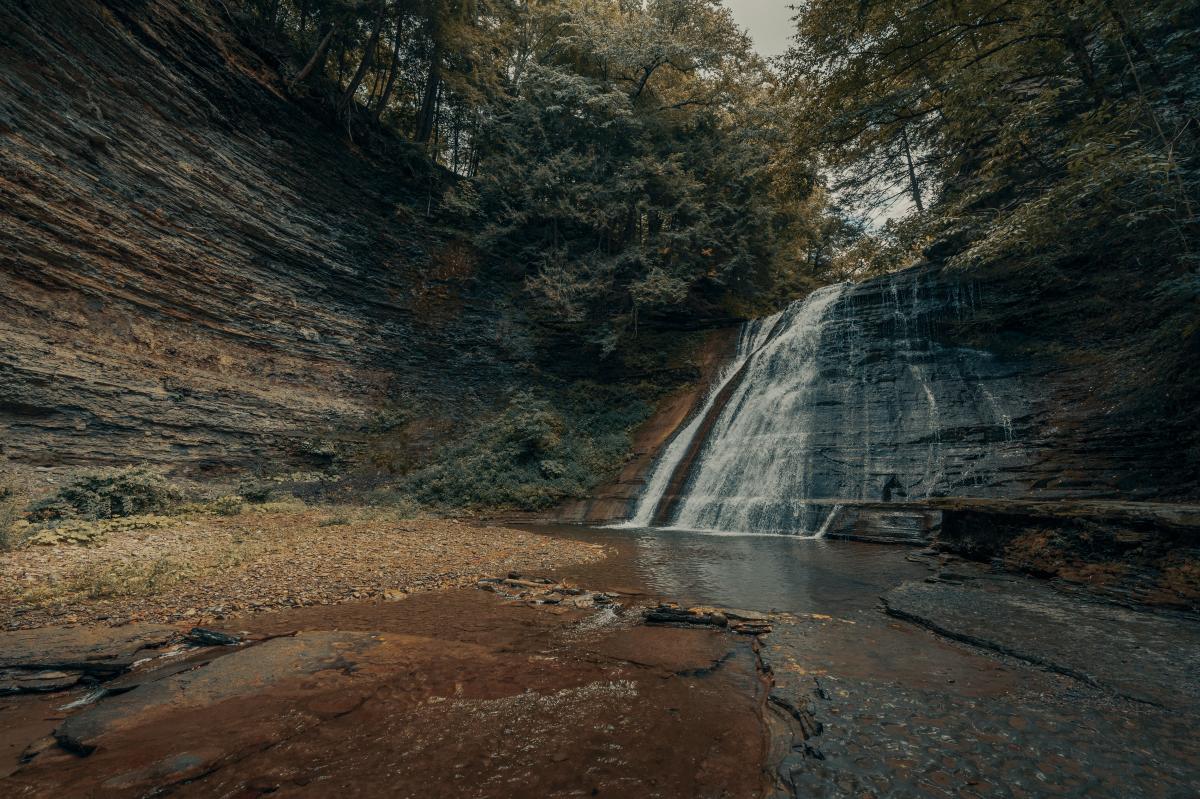 On your way out, stop for a bite at Scovill's Grill. Located on the Brae Burn Golf Course, Scovill's offers big city flavors with small-town hospitality. They use locally-raised beef and fresh local ingredients to craft their expansive menu. With classics like bruschetta and Reuben sandwiches paired with out-of-the-box offerings like chicken parm eggrolls and the local favorite chicken french, there's something to satisfy every taste.