Catch up with friends and family, discover hidden gems, and enjoy live music in the valley.
Living lake life is about leaving the stress and worries of daily life behind and reconnecting to what really matters, time spent with people we love doing things that bring us joy.
So call your best friends, book a place, and get ready for a truly unforgettable summer. It's the perfect time to catch up with friends and family, find a new "regular" spot, enjoy the sunshine, and start a new hobby. Your weekend is booked with a summertime getaway to Livingston County.
Thursday
Arrive in Lakeville for your much-needed summer getaway! Check into the Historic 1880s Lakeside Cottage (search for it on Airbnb) with enough beds and bathrooms to accommodate the whole family or all of your friends.
The theme of the weekend is keeping it simple, so grab a picnic spread for dinner from nearby Geneseo Farmer's Market. With freshly picked produce, locally-made cheeses and spreads, and farm-fresh meats, there's something for everyone to enjoy, and no dishes to worry about.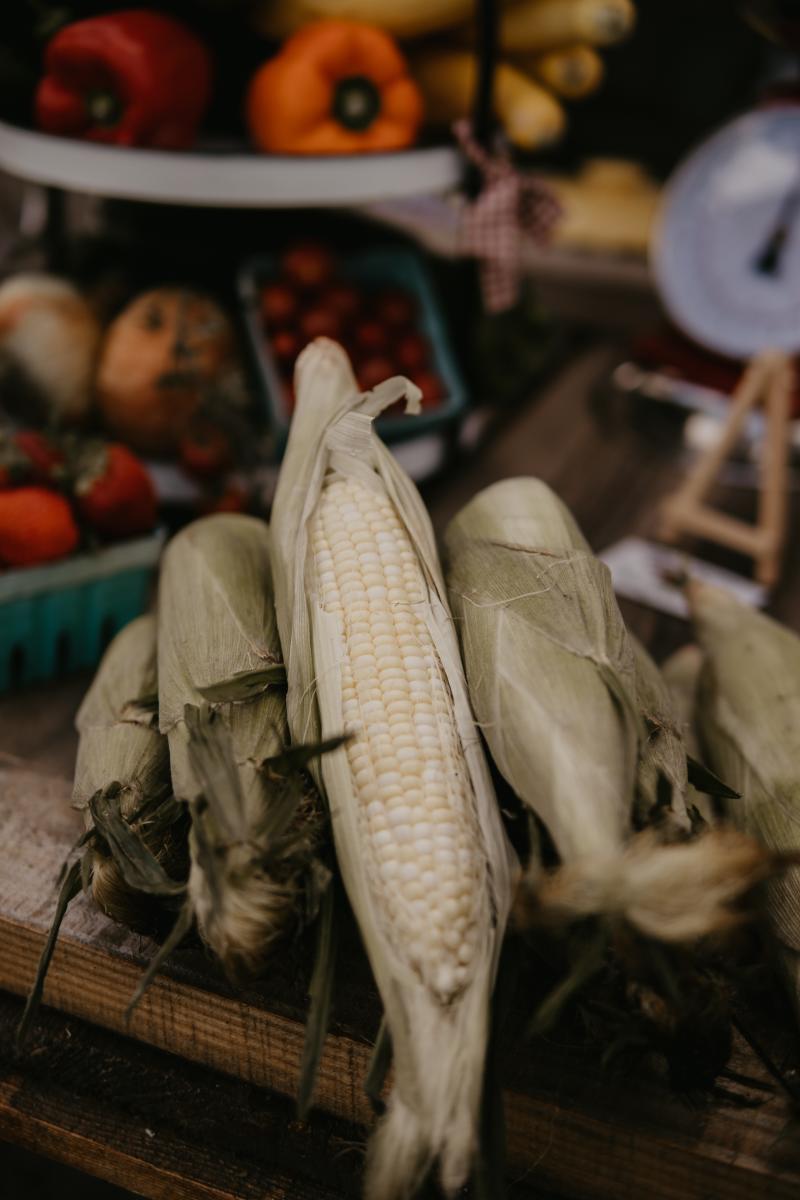 Walk or bike over to the Wadsworth Homestead for a night of music and dancing with Geneseo Jam Kitchen. Be sure to bring your own lawn chair.
Friday
An early morning paddle on Conesus Lake is the perfect way to start your Friday. The calm waters and rising sun invite you in for a workout that gives you the best views of the Finger Lakes, up close and personal. Keep your eye out for jumping fish and a variety of gorgeous waterfowl that will serenade you while you paddle.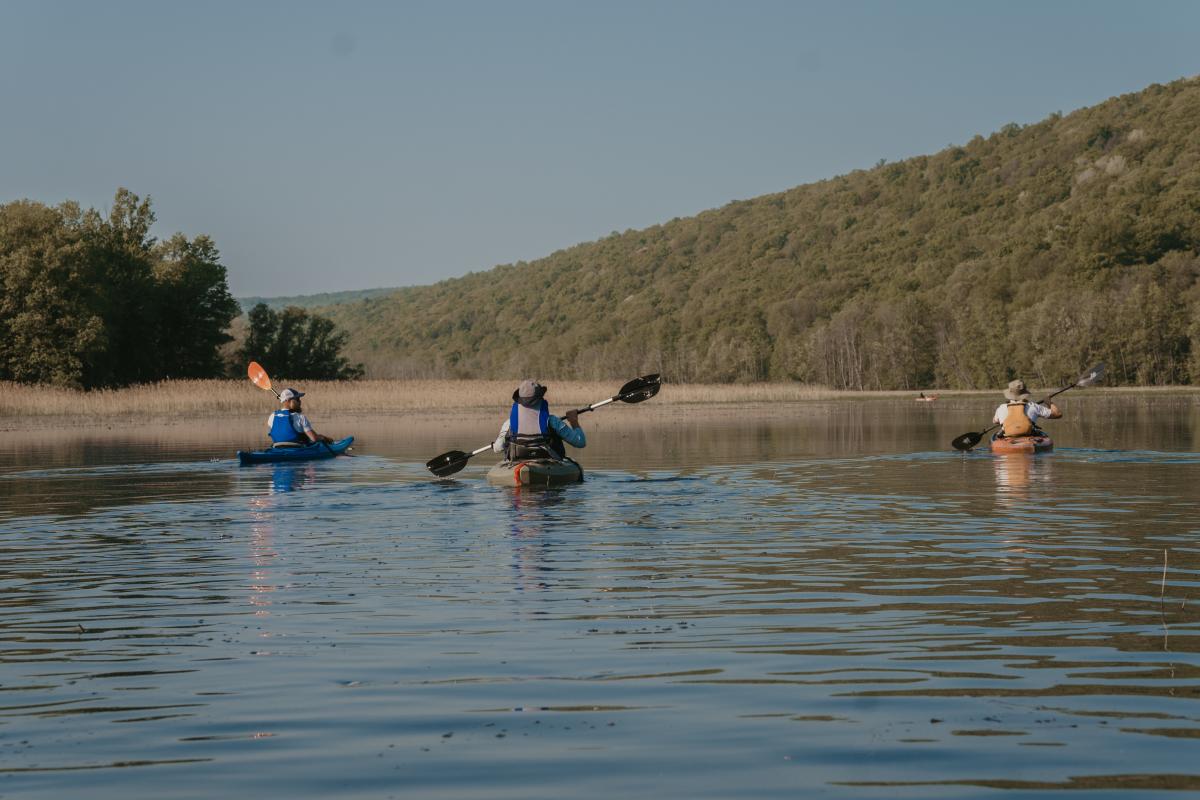 Then head over to little Lake Brewing in Lakeville for freshly roasted coffee and baked goods. Owner Don Carll personally roasts the beans and bakes the muffins himself, and every breakfast sandwich is made to order. 
After breakfast, head over to neighboring Leicester to explore the village downtown. Stop by Trail Otter, a local outdoors outfitter that has the gear and expertise to make all of your adventures a blast. Or pop into 2nd Time Around, a country store with nostalgic candies and local products.
When hunger hits, head back the way you came and have lunch at Ember Woodfire Grill. Located in a historic train strain, Ember creates its meals from scratch with nothing prepackaged or frozen. All of their dishes are meant to be shared family-style, so place a few orders for the table.
After lunch, satiate your sweet tooth with a visit to Twisters Homemade Ice Cream. With over 40 flavors of custard and hard ice cream, there's something for everyone. You can't go wrong with a classic soft serve vanilla or one of their delicious flavors like Maple Nut, Tutti Fruiti, Blue Moon, or Cheesecake.
When you're ready to taste the flavors of the Finger Lakes, head to Deer Run Winery. The oldest operating winery on Conesus Lake has stunning views of the water and the surrounding countryside. Grab a glass of wine or a flight and head outside to sip in the sun. Have a snack or early dinner at their onsite eatery, the Tankroom Café.
End the night dancing with your friends to live music at Rising Storm Brewery. This microbrewery is known for its award-winning beers, but we also love them for the live music series that keeps the fun going all summer. See who's playing while you're in town!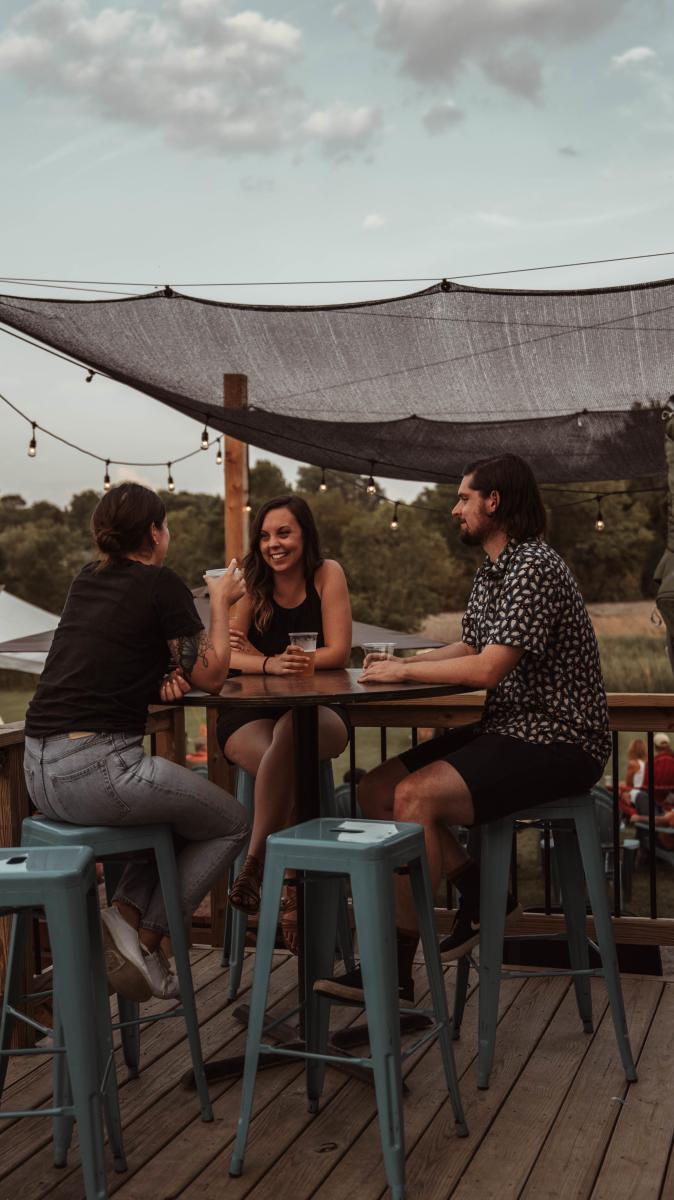 If Mother Nature isn't cooperating with the weather, head to Livingston Lanes in Geneseo for a night of old-fashioned bowling fun. Bumpers or not, everyone will love putting their skills to the test in a fun competition of hitting the pins.
Saturday
Start the day with an invigorating bike ride around Conesus Lake. A 19-mile paved road circles the lake, making it easy for you and your friends to hop on and ride around. Don't forget to stop at Shoreless Acres for coffee and a delicious apple cider donut. Enjoy the view from their outdoor seating before heading back to your lake house.

Or skip the bike ride and head out to Cedar Lane Bulk Foods in Dansville, an Amish store with a self-serve food stand that sells freshly baked goods, including delicious homemade donuts and pies.
 
Cool off with a jump in the lake when you get back. Spend the day soaking in all the sun and fun Conesus has to offer, with sunbathing on the dock or heading out on the water. Tube, waterski, kneeboard, or just cruise around the lake. Bring a cooler with you so everyone stays hydrated while enjoying the sun!
Don't lift a finger in the kitchen today, instead, head to 3 Legged Pig BBQ for the best BBQ in Lakeville. Enjoy a delicious meal of hearty plates of BBQ'd meats and every side you can dream of. Top it off with a cold glass of soda or something locally made.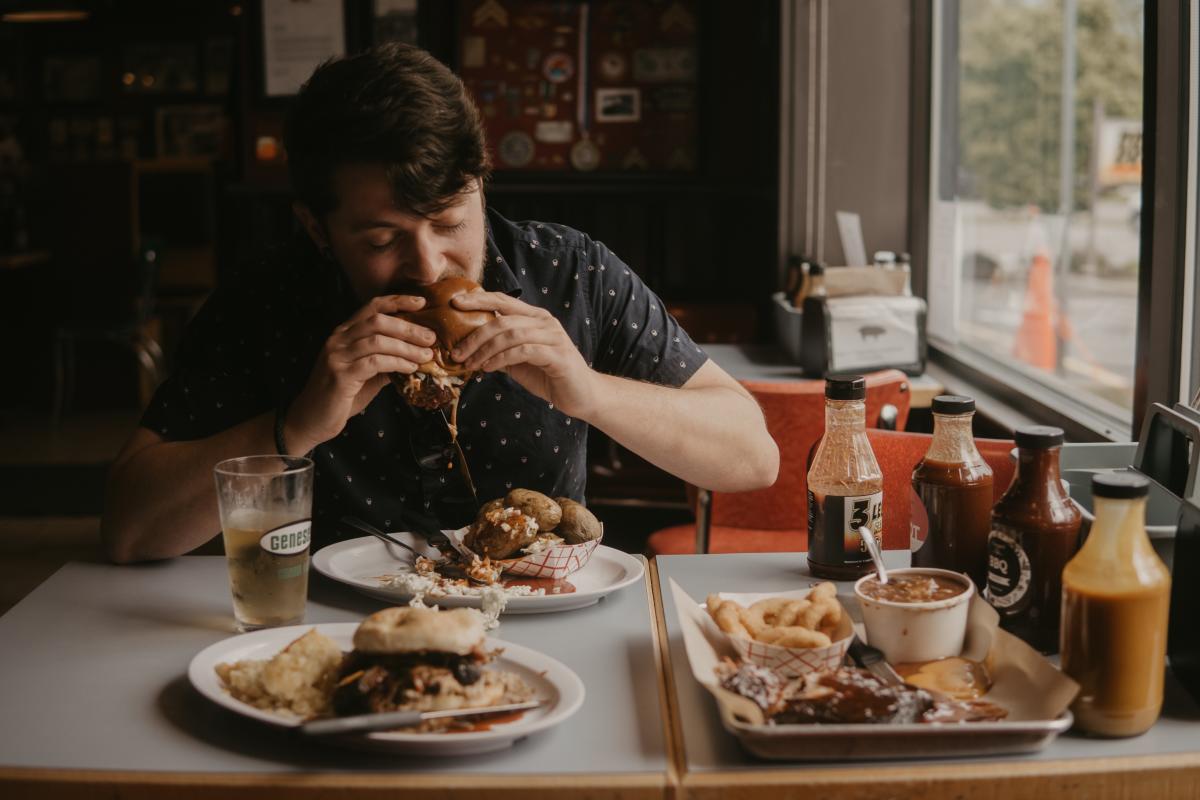 Spend some time in the afternoon in downtown Livonia, exploring the shops along Main Street. Shopkeeper Dawn Johnston at Simply Positive carries a variety of goods from local makers along with a variety of home décor goods, clothes, and delicious treats.
End your perfect day on the lake with another night of dancing with the Geneseo Jam Kitchen, this time at the Riviera Theater.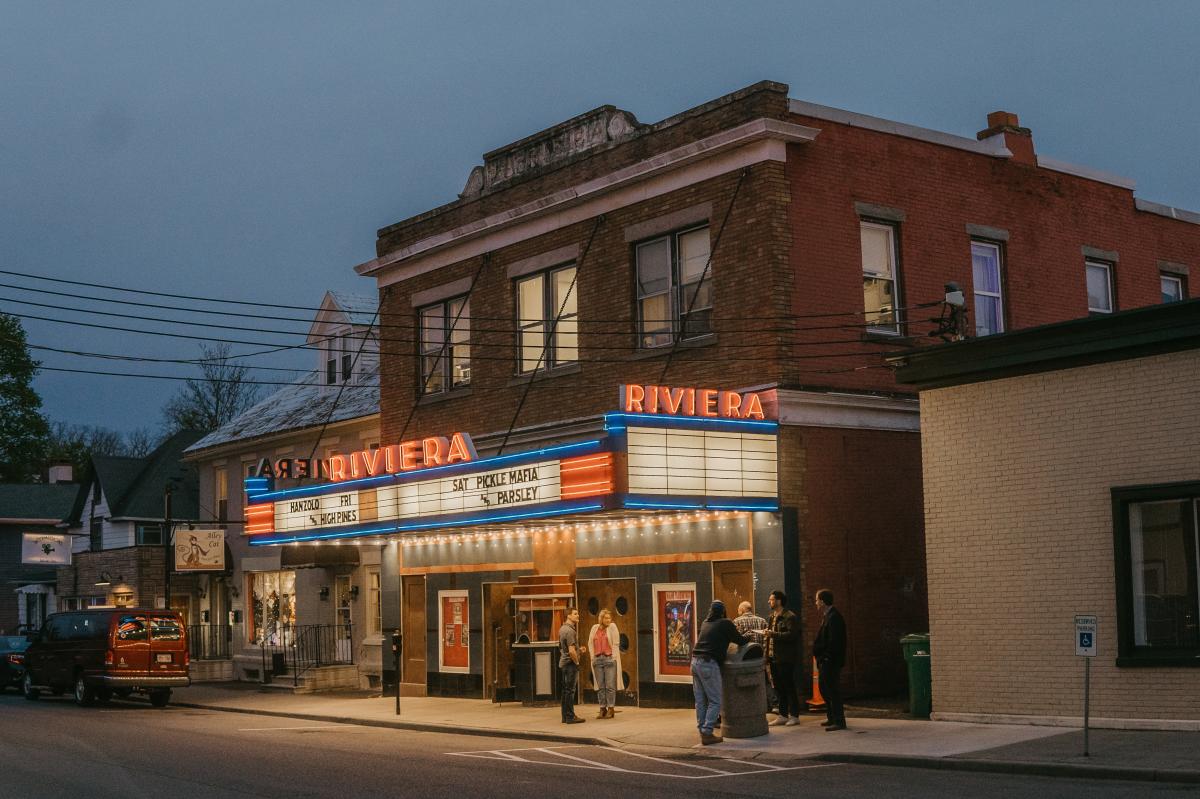 Sunday
Take it easy Sunday morning. Enjoy your last day on the lake with breakfast and coffee outside, and soak up the morning sun.
After breakfast, stop by Caledonia to visit the New York State Fish Hatchery. Sure, it smells a little fishy, but it's also the oldest operating fish hatchery in the entire Western Hemisphere and a blast for kids to explore. Grab some fish food and watch the kids squeal as the food is eaten right out of their hands.
If you're looking for more Finger Lakes Wine, head to O-Neh-Da Vineyard on Hemlock. Established in 1872, O-Neh-Da is the only operating business on the lake and a leader in sacramental wine production. Order a tasting and enjoy the stunning views of Hemlock Lake and the surrounding forests.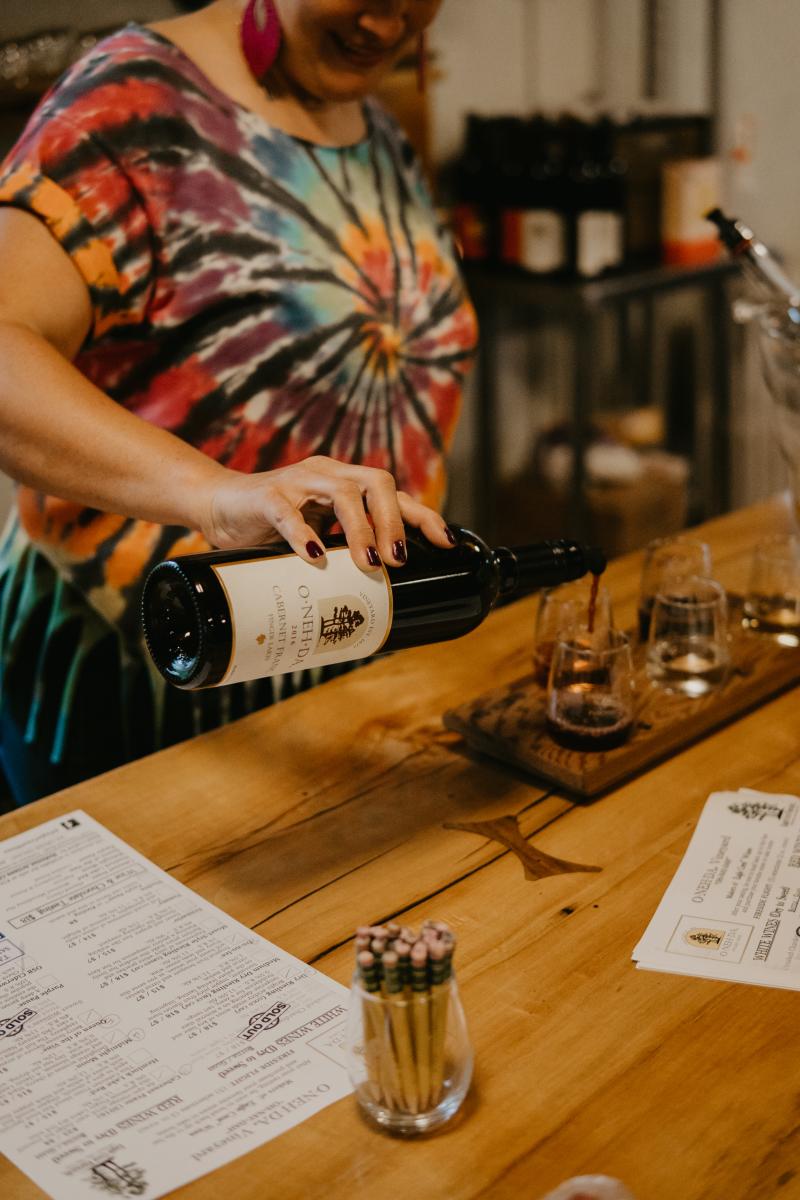 After a weekend of excitement, end the trip with a movie at the Vintage Drive-In in Avon. With 4 screens showing the latest releases, you can kick back and relax for a few hours. Best of all, each ticket price comes with two movie screenings, a better deal than you'll find at most other theaters!