Your weekend is booked! From tasty food and fascinating local history to beautiful art and outdoor adventures, let us help make your trip to Livingston County unforgettable.
THURSDAY
Start your visit in Nunda, a small town heavy on the charm. Stroll South Street and pop into the Valley Shop, a historic home turned quaint shop with every treasure imaginable. If you promised anyone a gift from your travels, you'll find it here.
Turn back up the road just a bit to get to Letchworth Farm Bed & Breakfast, your home for the night. This working equestrian farm is the perfect place to get comfortable or stretch your legs. You can book a room in the main house or rent out the onsite cottage or cabin for extra privacy and even better views.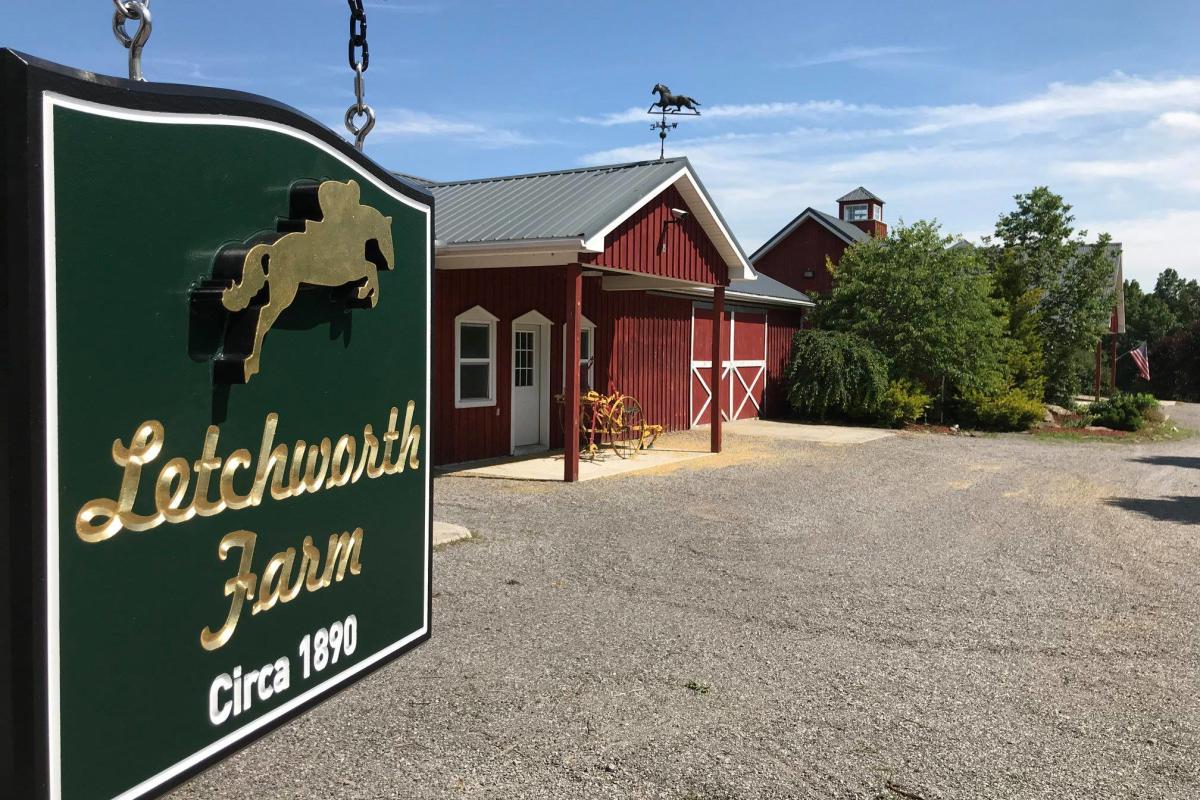 For dinner, head to the Whistling Farmer Pub. The Whistling Farmer combines the cozy atmosphere of a gastropub with local produce to create mouthwatering, one-of-a-kind dishes. You'll find fan favorites like burgers and buffalo chicken salads alongside beef short ribs, maple pumpkin salmon, and beef on weck spring rolls. If you managed to save room for dessert, ask your server what the chef whipped up.
FRIDAY
Get bundled up for a day of exploring Letchworth State Park. There are over 60 miles of woodland trails to explore, but if you want the most iconic views, head for the Gorge trail to hike the gorge rim and pass all three stunning waterfalls. Along the way, you may pass the ice volcano- the frozen remnants of winter geyser blasts. In colder years, the geyser can reach up to 10 stories high!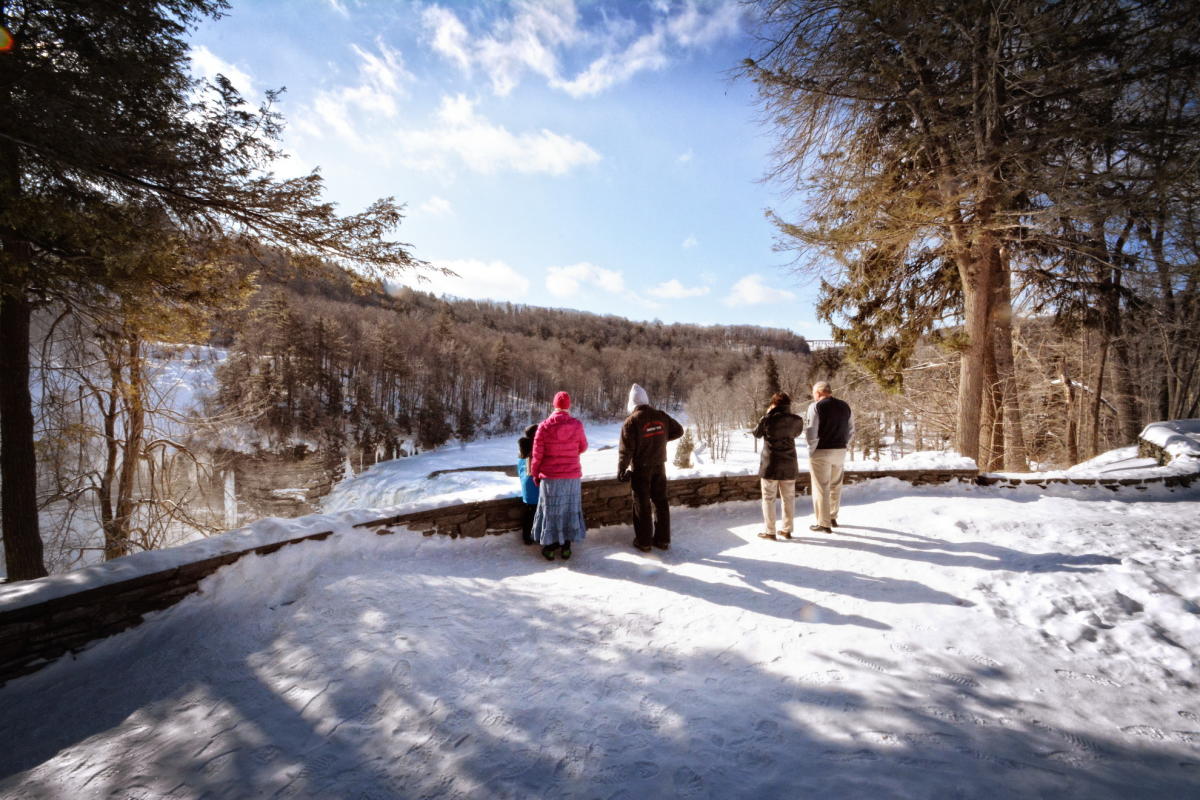 If you don't feel like going on foot, you can opt for snowshoes or horseback! Rent snowshoes through local outfitter Trail Otter. They also offer guided tours for the insider's experience of the park. Or book a scenic horseback ride into the park from your hosts at Letchworth Farms Bed and Breakfast.
Once you're done exploring, head to Battle Street Brewery for lunch and a refreshing beer. Located in a restored 19th-century railroad depot, Battle Street has a selection of 12 craft beers as well as local wines and ciders that pair perfectly with their pizza menu.
If you're ready for a nap after all that exploring, it's time to head to the BrickInn, a historic bed and breakfast where you can lay your head. This home was built in 1915 and has retained all of its charm while making space for modern amenities – like a rainfall showerhead and heated floors. There are five unique rooms here, and your experience can be customized to include cookies and a bottle of wine at check-in.
Once you're feeling revitalized, head to Questa Lasagna for dinner, just two blocks away in the heart of Mt. Morris. At Questa Lasagna, you'll find delicious, home-cooked Italian food with a menu that changes with the seasons. Their hearty entrees will fill your belly, and the garlic bread will warm your soul.
SATURDAY
Get an early start to the day with a morning rock climb at Sunrise Bouldering in downtown Geneseo. Stretch your legs and get the blood flowing again after your hike yesterday.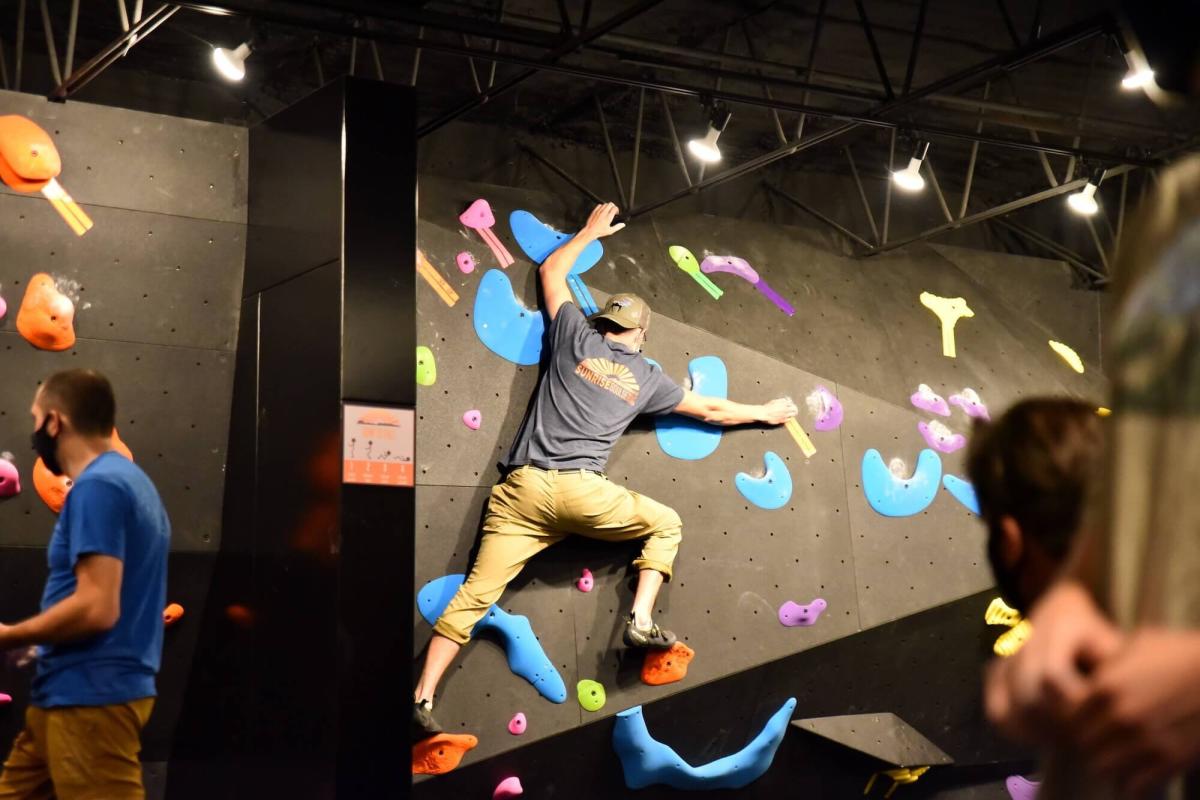 For breakfast, head to Sweet Arts Bakery, where you'll find hot coffee (or iced) alongside bagels, muffins, and drool-worthy pastries. After a morning workout, you deserve it all! But may we recommend the gooey, sweet cinnamon rolls? Delicious!
Once you've had your carb and coffee fill, embark on a little road trip to the 1812 Country Store in Livonia. The store is a cultural hub, where lovingly selected antiques sit side by side with unique artisan creations.
Take a brisk walk around Vitale Park on the north point of Conesus Lake. You might even spot some ice fishermen or snowmobilers spending time out on the frozen lake.
For dinner, reserve a table at Galene. This new American restaurant is a recent arrival to Lakeville, but their menu makes a big impact. Explore a selection of shrimp, oysters, and fish that'll make you feel like you're right on the coast. Feel like expanding your palate? Try their tinned fish menu.
SUNDAY
Start your Sunday off with brunch at Strange Design Public House. Enjoy a classic brunch menu with a variety of small-batch beers, coffee, cocktails, and the perfect atmosphere to sit and enjoy your morning!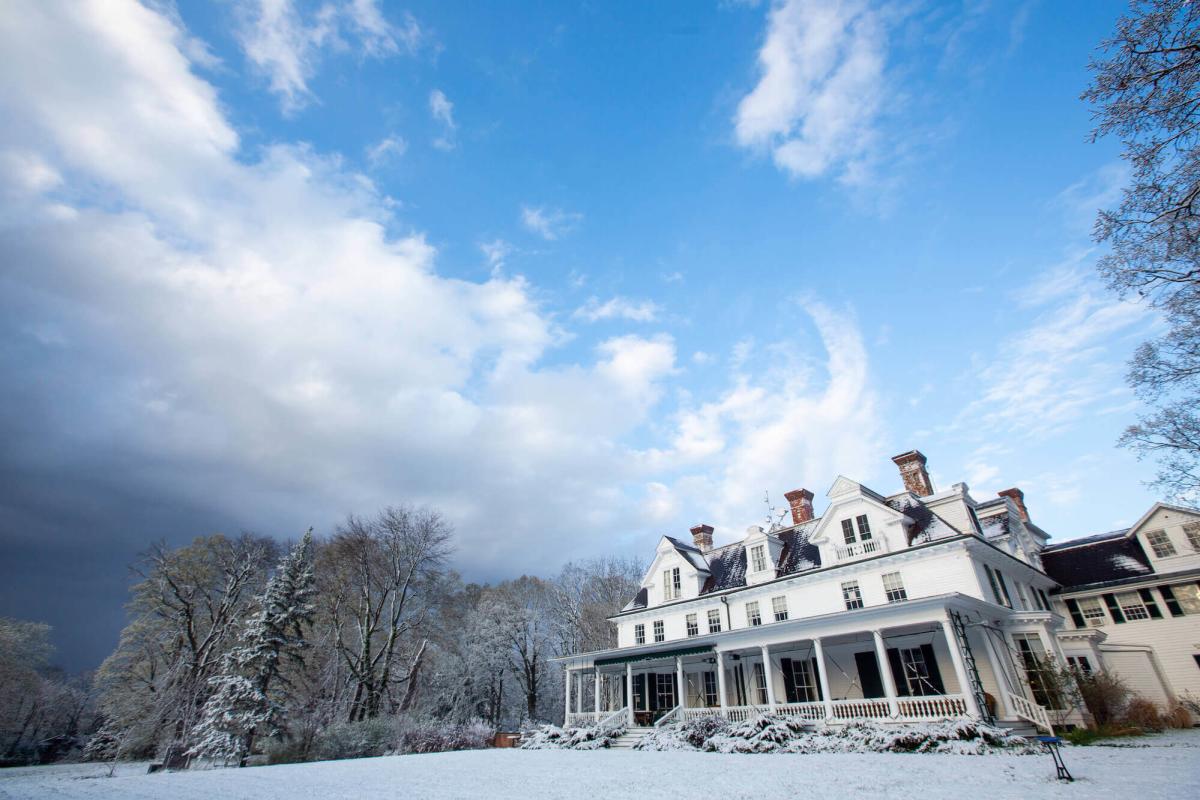 Finish out your trip with a tour of the elegant and historic Wadsworth Homestead. This Geneseo icon has been a community pillar for over 200 years. Seven generations of the Wadsworth family have cared for the Homestead, and they're happy to share past stories with you.